College students are always looking for exciting activities and tools to make their campus days enjoyable. While essay writing service sites like EssayService that write my essay for me cheap help students with school work, they can entertain themselves with sporting news and videos on their phones.
Whether you have an iPhone, Android, or a PC, there are ways to help you track your favorite team's games and updates. Sports apps are the most convenient. They deliver game scores, show you highlights, and even predict outcomes. Here are the best sports apps to download in college.
8 Sports Apps to Entertain You on Campus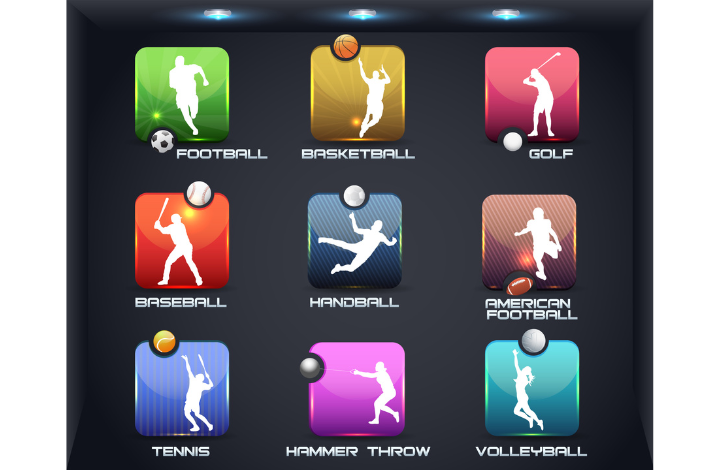 ESPN
Many Americans regard ESPN as the king of sports networks. Though the TV channel has long maintained a reputation at the top of the sports channel ladder, its sports app is increasingly gaining popularity.
The ESPN app offers access to videos, articles, updates, and live scores. One remarkable feature that makes this app popular is that it does not limit you to a particular team. It allows you to follow multiple teams.
ESPN's app requires a paid plan or subscription to access special publications. But if you want timely sports content about your favorite team, get the ESPN app on your device.
LiveScore
Without a reliable monitoring app like LiveScore, following different teams in various competitions would be challenging.
LiveScore categorizes athletic events and shows their results, giving you access to information on all of them. Checking for details of competitions and the latest rumors on the app is buttery-smooth due to its responsiveness. The app also has a dark interface that looks splendid on OLED displays and loads quickly on all devices.
If you don't want to download the mobile app, you can easily open the web app in one tab while EssayService handles your assignments in the other. To make sure this writing service is reliable, check these EssayService reviews by NoCramming.
NBC Sports Live
NBC is a free sports app that lets you watch your favorite teams and athletes worldwide. You can view content from top channels like NBCSN, NBC, Golf Channel, etc.
What makes the NBC Sports app even more popular among students is the wealth of activities you can stream on it. You can watch NFL Sunday night football games, the English Premier League, PGA Tour, races, French Open, etc.
Apart from the foreign tournaments, NBC allows you to stream regional championships like NBA, NFL, and MLB.
UFC App
The UFC is one of the most popular organizations for people who like martial arts. So, it's unsurprising that its app, the UFC Fight Pass app, has such global appeal. Over two million people use the app to stream the ultimate fighting championship.
UFC Fight Pass app shows fights of famous fighters like Conor McGregor and Israel Adesanya. The app brings live fights in a pocket-friendly package and lets you replay older contests for you to enjoy during recess or on your way to the school gym.
The UFC app is compatible with Android and Apple devices and has a pleasing interface on both operating systems. College students will have a great time irrespective of the device they watch the fights on.
NCAA Sports App
The NCAA Sports app is undeniably one of the best campus sports apps. It keeps college athletes up to date with sporting events in schools.
Using the NCAA Sports app, you can quickly check your team's standing in the league, the upcoming fixtures, and what it will take to move up or down the league table. You get to stay updated with the NCAA championships. The best part is that the app is free.
You can also stream soccer, hockey, volleyball, and water polo championships on the app. Though you can't stream college football, the app will show you highlights after the games.
Yahoo Sports
For Android and iOS, Yahoo Sports is one of the top free sports applications that provides users easy access to information about their favorite sports leagues.
Almost every sport-related activity and publication are covered by the Yahoo Sports app, including college sports. If you're interested in watching live games or getting information on various sports, you can do so without any subscription.
Students can keep up with different campus games like football, basketball, volleyball, tennis, etc. They can also monitor the NFL, NBA, and MLB.
theScore
As the name suggests, theScore is a score-keeping application that aggregates scores from fixtures.
theScore also lets users access player and team statistics and betting odds, which many other apps do not offer. It can also come in handy when making decisions about your fantasy football team.
Barstool Sports App
The Barstool sports app is an exciting sporting application with plenty of exciting functionalities that endear it to most people.
Though Barstool does not have as many followers as Livescore and ESPN, it still has its fair share of consumers. The app streams live games and replays while facilitating sports betting.
On the Barstool Sports app, students can stake and track various games like football, hockey, cricket, rugby, basketball, and motorsports.
Conclusion
The best sports apps update foreign, domestic, and college sporting tournaments. Like finding a team and supporting it, you can try any app that suits you from this list and stick to it. Irrespective of the one you choose, rest assured of timely and accurate sports updates, regular improvements, and a pleasant user experience.