If you do a lot of design work involving vectors, using an intuitive tool for your creative needs is simply a must. Take a look at Vectr, a free Windows tool that is now available officially on the Windows Store. The app has plenty of awesome features to help you create vector graphics easily on your Windows PC.
Vectr for Windows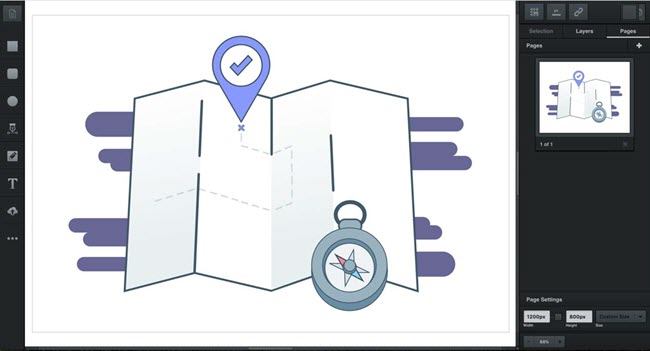 Vectr is available as a stand alone Windows desktop client, but if you prefer using the app, you can download  it now for free on the Windows Store. The app features intuitive tools that let you create logotypes, UI mock-ups, brochures, web designs and bucklettes. And you don't need special skills to get started. The app's intuitive tools ensure that your learning curve is minimal.
One of the things that you can do in Vectr is post your projects directly to Facebook and Twitter. This will allow other users to edit a copy of your vector for their own requirements.
The powerful pen tool lets you create curved and bezier paths, while the drawing tool allows for freehand drawing. You can also group and modify layers, import or download graphics and edit them in the app.
Your design work is automatically saved and synced across devices making it easy to access them across any platform.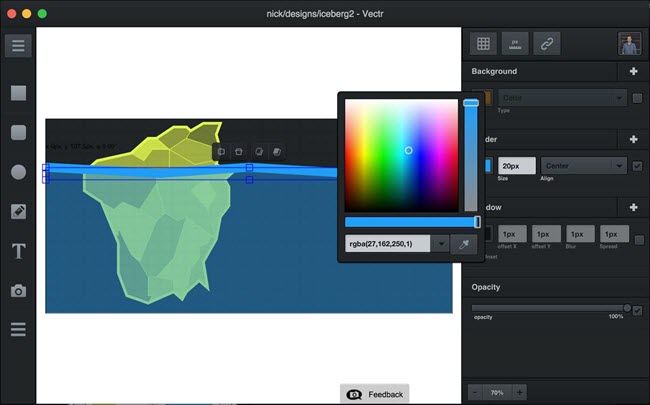 The team behind the app have outlined their roadmap for the coming year with some very exciting features and improvements. Here's a quick look at what you will be able to do in the coming months:
Buy and sell your designs in the Vectr Marketplace, all via the app.
Embed and use Vectr designs on CMS platforms through plugins.
A Google-styled real-time collaboration tool that will allow you to share your vector document via a URL with your collaborators and they can watch you creating and editing your designs live, as you work on it.
And built-in version control
If you haven't given Vectr a try yet, be sure to grab the link below and give it a spin. Its free.