There are plenty of great calculator apps on the Android and iOS App Stores, but most often they work in a restricted setup. MyScript Calculator 2 is a great calculator that lets you work on math naturally, like you would do on paper. Here's more on the premium calculator app that you'll find super intuitive to use.
MyScript Calculator 2 App Review
MyScript Calculator 2 allows you to use your own handwriting to do calculations. Like you would do on paper. No need for a keyboard, switching the keys screen or searching for math symbols to apply to your calculations.
You can use your fingers to write up fractions and other complex calculations or simply use a pen, like the Apple Pen to do it.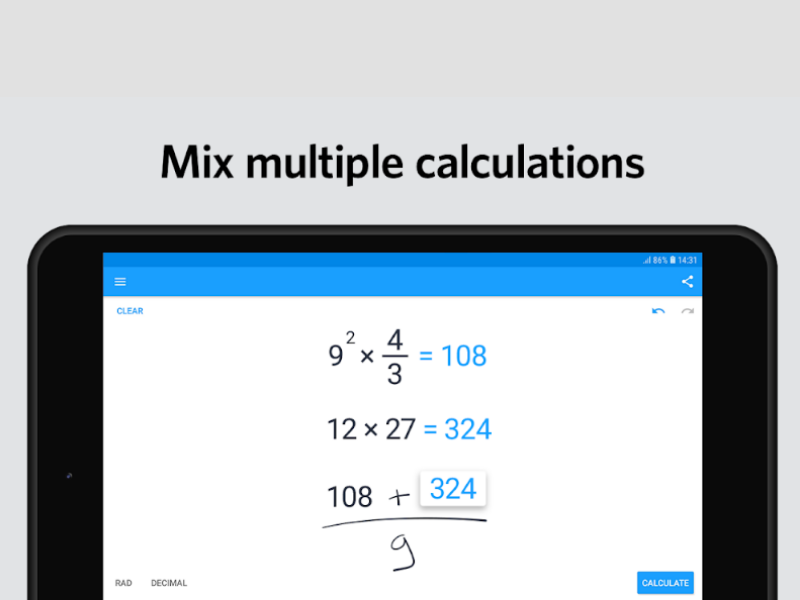 And you don't have to worry about using the right format. If your calculation is a long one, just keep writing in the next line and it will be put into the appropriate format for calculations.
If you entered a wrong symbol or number, you can use a simple scratch-out gesture to remove the entry. You can add percentages and solve unknown values just as easily.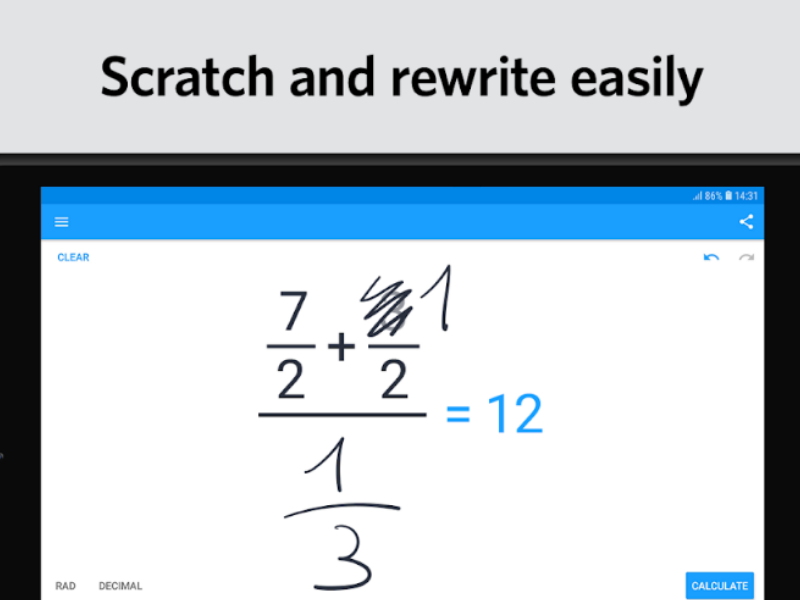 If you happen to use a specific calculation repeatedly, you can save it in memory for later use. Them just use the drag and drop functionality to bring back saved numbers to continue working on your calculations.
The History section of the app can be used to see entire calculations. You can find workings from today, yesterday, last week, to earlier and a simple tap of an entry from the past will bring it to the calculation screen back again.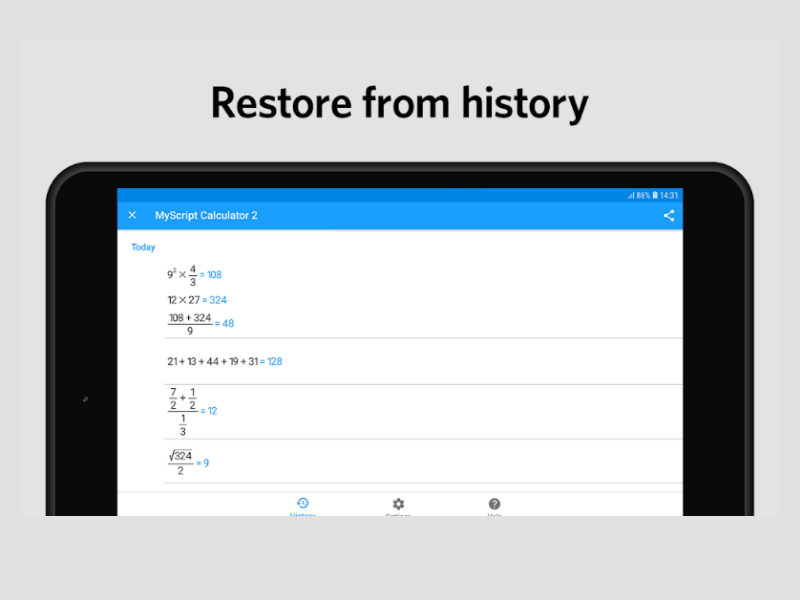 MyScript Calculator 2 can be used for both basic and advanced calculations involving trigonometry and logarithms. And it can display results any way you prefer – in decimals, fractions, or mixed numbers.
Key Features of MyScript Calculator 2
Write and calculate as you would on paper with your on handwriting
Results are automatically calculated
Edit calculations easily with gestures
Solve equations easily using "?"
Get automatic conversions and calculations or take the time you need by using calculation on demand
Use various display modes such as decimal, fraction, mixed numbers, radian or degree to see results
Write calculations in multiple lines if necessary
Use drag and drop to easily create multi-step calculations
Store numbers and calculations in a memory bar
Use History to check previous calculations
Export calculations as an image, copy numbers as text or drag and drop numbers to an external app.
Final Thoughts
Simply put, MyScript Calculator 2 is designed for efficiency and productivity. It removes the barriers that limit the smooth flow of calculations and offers a natural way to work with numbers. If you do a lot of math calculations and find your current calculator app inflexible, check out MyScript Calculator 2.
It really is a fantastic app that is well worth the money. MyScript Calculator 2 is available on Android and iOS for $1.99.