NetHunt CRM, which is a smart inbox for Gmail and Google Apps has launched a native app for Android called NetHunt CRM for Gmail. The app is designed to help salespeople and business owners manage customer interactions on-the-go and have access to all customer data for making informed business decisions.
Features of NetHunt CRM for Gmail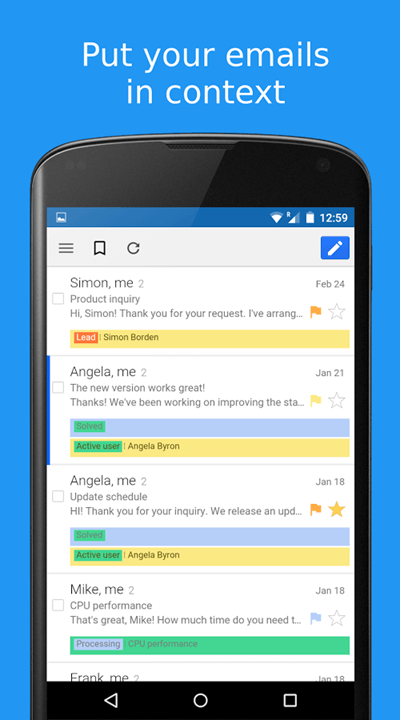 Always having instant access to client data is one of the biggest requirements of the CRM market. NetHunt CRM for Gmail app is not a carbon copy of its web-based service. But it contains all the essential CRM features and capabilities needed for users.
The app users can perform sales, follow up actions, check and update customer information on-the-go and stay in context of the previous communications. Companies and small businesses that wish to provide a personalized customer support experience, close deals and react quickly and in a timely manner to client enquiries will benefit greatly from the app.
The key features of the NetHunt CRM for Gmail app include:
Fast syncing of CRM folders, records, saved views and pipelines;
Access from a record to the related emails and notes;
Critical customer data display in the inbox;
Pipeline management and records assignment;
Customizable follow-ups as reminders and a task list.
Set follow-ups on emails and records or turn them into a ToDo list
Apart from these main features, the app will keep adding new feature updates in upcoming releases. Users can expect to segment contacts and reach out to all of them with personalized mass mailing; check if emails are read with open tracking; add events from emails and records to Google Calendar.
NetHunt CRM for Gmail is free to try for 30 days with no limitations. It has a simple pricing model for small businesses and growing businesses and you can find out more about the pricing structure here.
Click the link below to download the app and check out all its capabilities.
Be sure to visit our archives section for more Android apps.