Google has been releasing its mobile operating system updates yearly and this year it's the turn of the yet to be named Android N. While we expect more details to emerge about Android N at the Google I/O 2016 in May of this year, Google has gone ahead and released the Android N Developer preview, which is available for download on the Nexus and Pixel C devices. If you are curious to learn what's coming up in the next version of Android, read on.
New Features Android N : What to Expect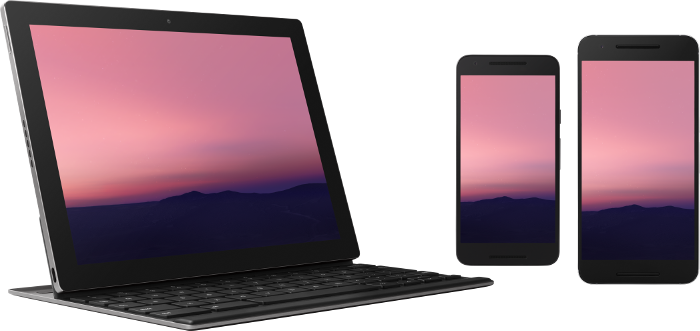 Multi Windows and Multi Tasking
Many of the feature changes to Android N, at the moment appear to be under the hood changes but its not the case with the Multi window mode. Multi tasking, especially opening multiple apps simultaneously has not been intuitive or straightforward. Android N is going to offer this ability on both phones and tablets.
Google explains that 2 apps can run side by side or one above the other in split screen mode. On TV devices, this will be possible via the picture-in-picture mode where users can continue to interact with another app while the video is playing. This feature however is not new to Samsung users who have had the split screen window feature for many years on the Galaxy devices.
To access multi-window support, you need to long-press the Overview button (the square icon) inside the app. The divider line can be dragged to split the screen and you can choose which of your running apps will appear below your main app.
Direct Reply to Notifications
With Android N, notifications won't be just a lame feature that takes you to the app for taking action on them. You can interact with notifications, especially reply to messages in-line without having to go to the Messages app to do it.
Plus, if you receive multiple notifications from an app, developers can bundle them into one notification instead of separate entries. This way, if you receive several notifications, you can see them all at one place.
Better Doze
Doze which offered battery saving in Android Marshmallow just got better in Android N. The feature now saves battery life even when the screen is turned off.
Data Saver
Users on a small prepaid cellular plan or those who wish to restrict data consumption when they are nearing their billing cycle can enable the Data Saver feature in Settings to allow the OS to block background data usage wherever possible. Users will have the freedom to whitelist certain apps from getting blocked.
Direct Boot
When you turn on an Android N device, but don't necessarily unlock it, it will run in the new Direct Boot mode. In this mode there are 2 storage locations for data: credential encrypted storage and device encrypted storage.
Device encrypted storage is where all your images, text messages, notifications and other stuff goes before you unlock your device. Credential encrypted storage is accessible only after your device is unlocked. This makes your Android device more secure because if your device falls into the wrong hands, the data cannot be accessed without unlocking your device.
How to Install Android N Developer Preview
There are a number of ways to install Android N Developer Preview, but the easiset way to do this is via OTA –  that means you don't have to flash a fresh ROM or wipe their devices and you'll be able to receive all future updates OTA.
NOTE OF CAUTION: This version is meant only for developers and is recommended to be installed on a secondary device. There is a good chance that the OS is buggy so take a full backup of your Android smartphone before you attempt the install.
1. Go to g.co/androidbeta on your desktop or mobile browser.
2. Sign into your Google account  and ensure that you're doing this on an eligible device (Nexus 6, Nexus 5X, Nexus 6P, Nexus 9, Nexus Player, Pixel C, and General Mobile 4G.)
3. In the Your Eligible Devices section, select Enroll Device for the device you'd like to enroll.
4. Agree to the terms and conditions, and click Join Beta.
5. A system update will then be offered to your device. Users can check to see if an update is pending by navigating to Settings > About > System updates.