Chances are your kids love Nickelodeon shows and have a definite favorite or two when it comes to the most popular ones. Now, you can encourage kids to develop the art of reading with Nick Jr Books, an interactive eBook for iPhone and iPad. This app contains a collection of ebooks featuring stories from popular shows like Dora and Friends, SpongeBob SquarePants, PAW Patrol, and Bubble Guppies among others. Here's more on the app.
Nick Jr Books Reading App for Kids
Nick Jr. Books makes reading enjoyable for kids with a number of kid friendly features. Three different reading modes are available on the app. They include auto-reading, reading aloud and reading by oneself. These modes encourages kid to read at their own comfort level or capacity. There are also special character animations and interactive effects that bring the stories to life to delight the little readers.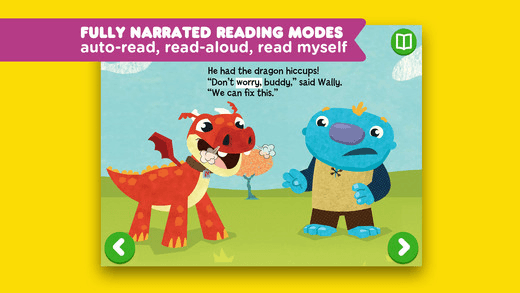 Daytime and nighttime modes allow kids to adjust their reading screen according to when they are reading. Vocabulary building skills are also available, thanks to the various tips available on the app. Parents are encouraged to prompt discussions at certain points and help kids to establish connection with their stories. Kids can also earn stars for their efforts in completing books.
Related Reading: Best iPad Apps to Teach Kids to Read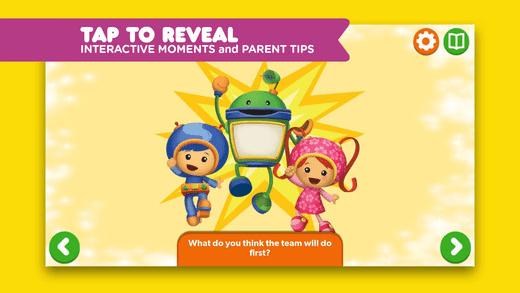 One other feature worth noting is that the book is available for offline reading, perfect for taking your favorite stories on trips and vacations. If you want your kids to learn a bit of Spanish, there are also 4 Dora books available in Espanol that you can use to develop their foreign language reading. (Also Read : Top Foreign Language Apps for Kids).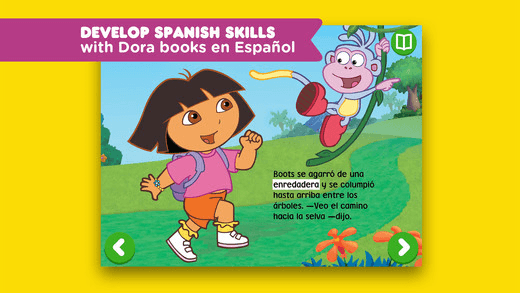 Nick Jr. Books is free to download but not all books are free. You get 3 ebooks for free including one from Blaze, PAW Patrol and Team Umizoomi. If you like what you see, you can pick up more via IAPs. There are 49 books in the collection that are available for purchase at $2.99 an ebook.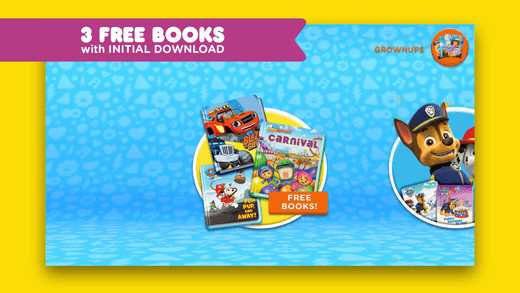 Nick Jr. Books is a fantastic reading app that should delight your kids. With all their favorite Nick Jr. characters available at the tap of a button it is sure to keep them coming back for more.
Visit the App Store to Download the App