Virtual reality gaming is incredibly exciting, except that you have to put up with complicated setups and need a really solid computer config to deliver the best performance. Which is probably why VR gaming hasn't caught on yet. But all that's about to change with the Oculus Quest. This all-in-one gaming headset promises an easy, effortless setup while keeping the price super affordable. If you've been dreaming about owning a VR machine, the Oculus Quest, launching tomorrow 21-May-2019, is the perfect gaming headset to get you started.
What is the Oculus Quest?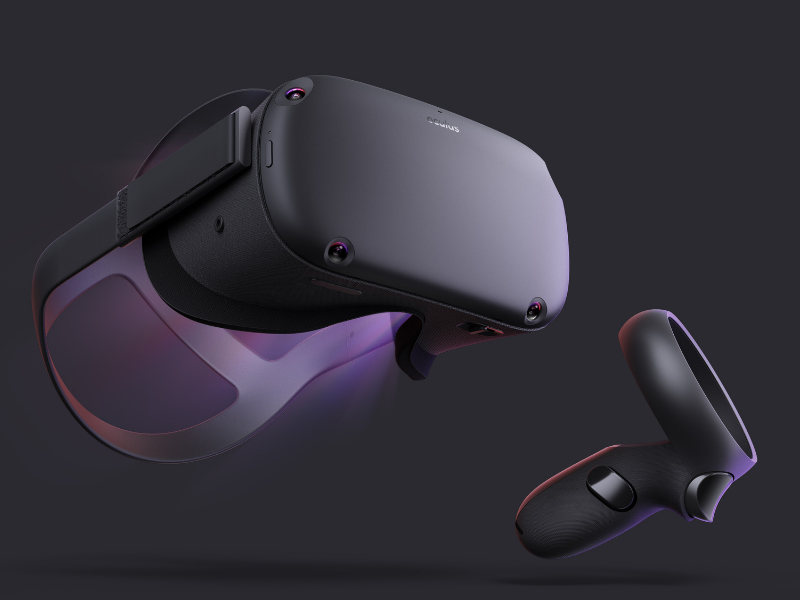 The Oculus Quest is an all in one gaming headset that is designed for virtual reality. That means it does not require connecting to any wires or PC or an external machine. You can play virtual reality games from practically anywhere with just the headset and controllers. Just place it on your head and you're good to go. You can play standing up, sitting down, in small spaces or in a large room. At your convenience.
Introducing Breakthrough Tech – Oculus Insight
Oculus is introducing a new breakthrough technology called Oculus Insight that will make virtual gaming more realistic. It uses 4 ultra wide-angle sensors and computer vision algorithms to track your position in real time without any external sensors. This technology gives you a better and more intuitive sense of immersion, presence, and mobility. Since you have the ability to go beyond room-scale, a "Guardian" boundary flashes up on-screen to keep you safe within playing space.
Intuitive Touch Controls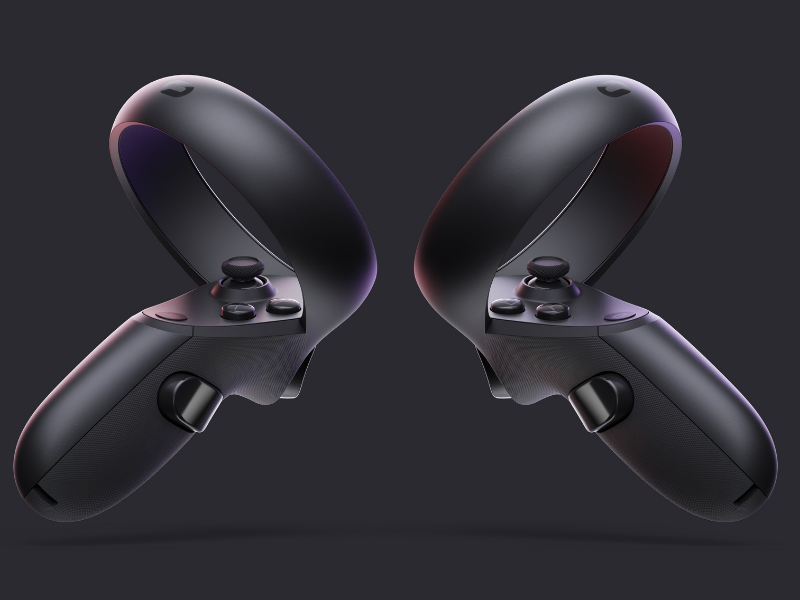 The Quest comes with a couple of Oculus Touch controllers, that transports your hand gestures and interactions right into the game. Every slash, throw and grab will appear in VR with realistic precision.
Games at Launch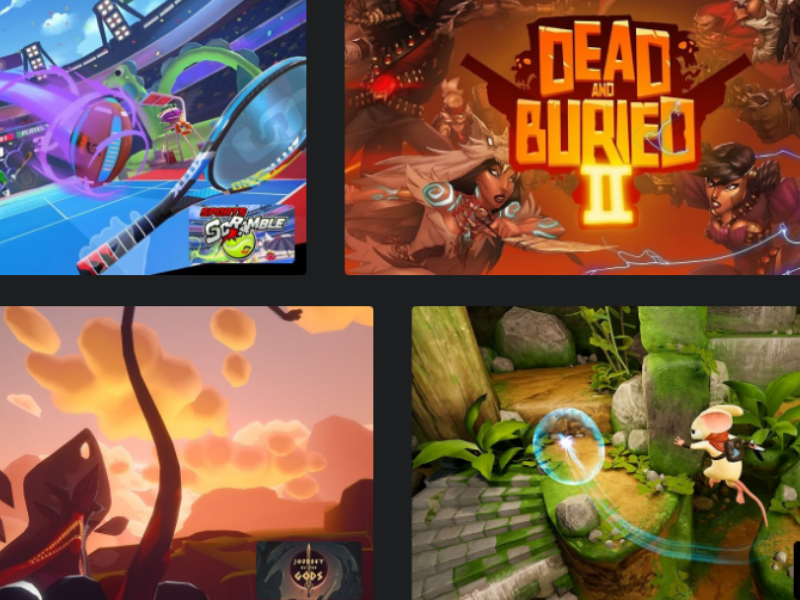 At launch, the Oculus Quest is showcasing 50 exciting VR games including titles such as Moss, Robo Recall, Dance Central, Fruit Ninja VR and more. Vader Immortal: A Star Wars VR Series will also make its VR debut on launch. While the Quest is great for games of quality, it does not support intensive games like Skyrim, because of hardware limitations.
The headset comes preinstalled with 5 game demos including Beat Saber, Creed, Journey of the Gods, Space Pirate Trainer and Sports Scramble. This gives fans a taste of what to expect with the device. Plus, users can try out games from  different genres before making their first purchase.
Oculus Apps
Oculus Quest isn't just about the games though. You can also access apps such as Facebook, Instagram, YouTube, Twitch, Amazon and the BBC.
Final Thoughts
The Oculus Quest is the perfect platform for newbies who don't own a high-end gaming PC and want to get a taste VR gaming. It a great device for anyone who hates the convoluted VR setup process and prefers to just plug and start playing games.
Oculus Quest has a great collection of games to enjoy too! And its all nicely put together at an irresistible price point of $399. The only unappealing factor is its slightly limiting hardware which may not deliver on high performance games. But there's plenty of great games in their kitty to offset that limitation.
Oculus Quest is bringing back the excitement into VR games. If you want to be part of that excitement, check out the two versions available on Amazon. The 64GB variant is priced at $399 and the 128GB variant is $499.