If you're a PC gamer, you know that a good gaming headset makes all the difference in your gaming experience. If you are planning to upgrade your gaming accessories, there's no better time to do it than now. That's because Prime Day 2023 is around the corner and you can grab the best deals and prices on your favorite accessories at this time. As of today, you can get into the Prime shopping spirit right away with this amazing deal on the Razer Kraken V3 HyperSense gaming headset. It is down from its list price of $129.99 to $87.99. Check out why you might want to consider picking up this great gadget.
Great Comfort and Build Quality
One of the standout features of the Razer Kraken V3 HyperSense is its unparalleled comfort. The large earcups are filled with thick, airy memory foam cushions that provide a plush and comfortable fit. The fully adjustable padded headband ensures a secure and personalized fit for hours of gaming without any discomfort. Whether you're engaged in an intense gaming session or a marathon raid, the Kraken V3 HyperSense will keep you comfortable throughout.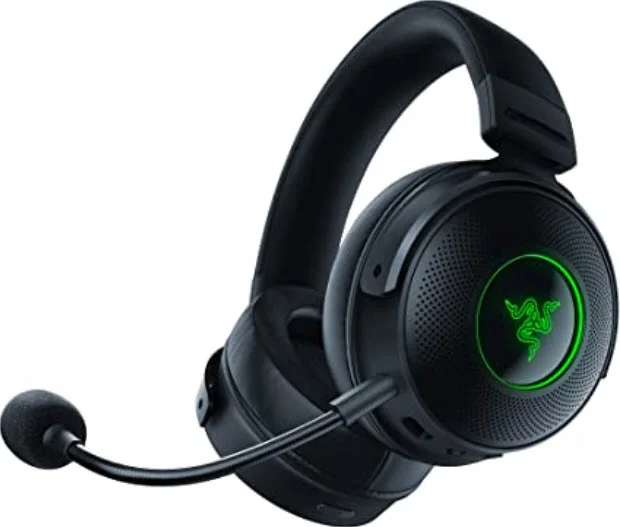 In addition to its comfort, the Kraken V3 HyperSense is built to last. It features a durable metal frame that can withstand the rigors of daily use. The onboard controls for volume and mic muting are conveniently located for easy access. This lets you make adjustments on the fly. Plus, the headset comes with customizable RGB lighting. You can personalize this to match your gaming setup or disable if you prefer a more subtle look. With its sleek design and high-quality construction, the Kraken V3 HyperSense is a gaming headset that not only performs but also looks great.
Immersive Audio Experience
While comfort and build quality are important, a gaming headset is only as good as its audio performance. Fortunately, the Razer Kraken V3 HyperSense does not disappoint in this regard. Equipped with 50mm drivers, it delivers a rich and clear soundscape that brings your games to life. Dolby Atmos, further enhances the immersive spatial audio experience, for a truly captivating gaming experience.
But what sets the Kraken V3 HyperSense apart from other gaming headsets is its unique HyperSense vibration technology. This innovative feature adds an element of physicality to your audio experience. The built-in motor within the headset vibrates along with in-game explosions, impacts, and other effects, adding a new level of immersion. The haptic feedback provided by HyperSense enhances the overall gaming experience, making it feel more realistic and engaging.
Check Out These Early Amazon Prime Gaming Deals 2023
Prime Day 2023 Deal: Grab Yours Now
If you're interested in getting the Razer Kraken V3 HyperSense for yourself, now is the perfect time. With a 33% discount for Prime Day, you can pick up this exceptional gaming headset for just $87.99. This is a significant savings considering the usual price of $129.99. Whether you're a seasoned gamer or just starting out, investing in a high-quality gaming headset like the Kraken V3 HyperSense is a worthwhile decision that will enhance your gaming experience.
It's important to note that the Prime Day deal is available for the wired USB version of the Kraken V3 HyperSense. This version includes all the features and benefits mentioned earlier, including the HyperSense vibration technology. However, if you're not interested in the haptic feedback and prefer a more budget-friendly option, the standard Kraken V3 without HyperSense is also on sale for $70.03 (previously $99.99). Additionally, there's a small discount available for the wireless version of the Kraken V3 HyperSense, bringing the price down to $173.13 (previously $199.99). So, depending on your preferences and budget, there's a Kraken V3 headset that suits your needs.
Readers like you help support TheAppTimes. When you make a purchase using links on our site, we may earn an affiliate commission.