OnePlus is opening up pre-orders on its website for its first Android tablet – the OnePlus Pad. The terms of the blind sale is that you pay $99 upfront. The full price of the product will be revealed on April 25th 2023. If you are ready to buy it, then you have to pay the full price of the product by April 28th. All those who take part in the blind sale will receive a free gift item – a magnetic keyboard worth $149. Interested? Read on to learn more about the OnePlus Pad.
Features – OnePlus Pad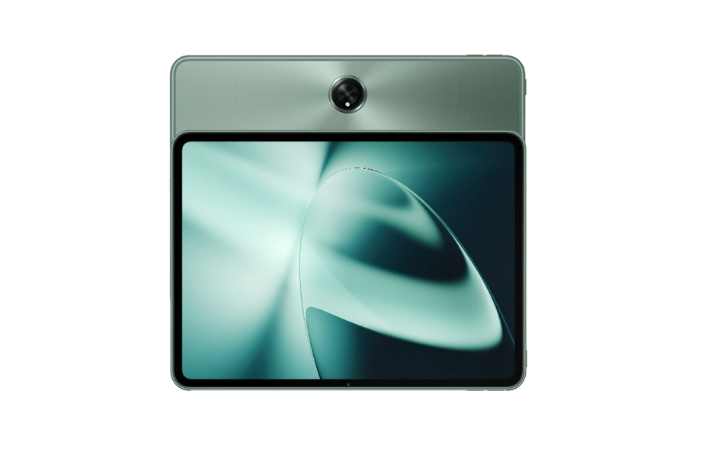 Display
The OnePlus Pad is the world's first tablet with a 7:5 ratio screen. Called ReadFit, it has a more squared display for better viewing. The display itself offers 500 nits of brightness. 2048 levels of brightness controls ensures that your viewing is comfortable, whether you're doing it indoors or outdoors. A 2800×2000 screen resolution delivers more vibrant images and sharper text.
Storage
A massive 12GB of LPDDR5 RAM lets you launch and keep up to 24 apps running in the background. Perfect for those of you who multitask.
Connectivity
The Auto Connect feature lets you hook to various devices seamlessly and quickly. That means you can connect your smartphone to the OnePlus Pad and enjoy browsing on a larger screen.
Cellular Data Sharing
The Cellular Data Sharing feature lets you skip the hotspot and share your 5G mobile data seamlessly with your phone under the same secure account.
Cross-screen Transmission
If you connect your phone and tablet device, any pictures or videos you take on the phone is instantly transmitted to the tablet, making it easier for you to edit and share with others.
You can also access your cell phone messages and get important notifications at a glance on the tablet device.
Casting
You can also use the tablet to cast your favorite programs to your TV screen and use it to control the TV.
Charge
The tablet is powered by a massive 9510 mAh battery. That's enough power for 12.4 hours of video playback. The tablet also delivers an impressive 1-month of standby time. And a full device charge takes up to 60 minutes. There's an advanced Battery Health engine for safer charging.
Keyboard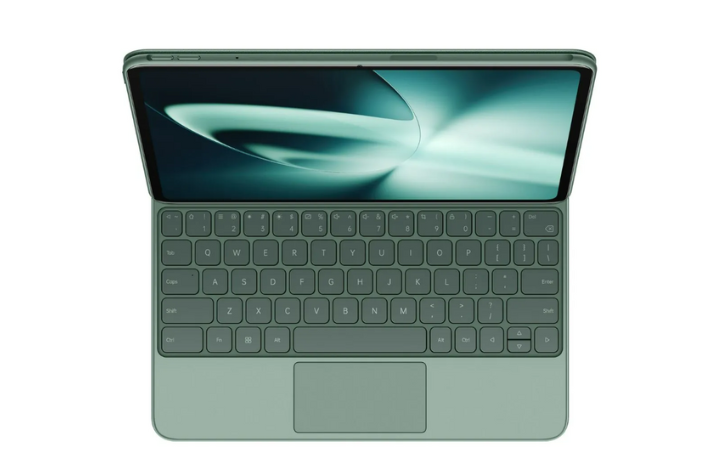 Users who participate in the blind sale get the OnePlus Magnetic Keyboard for free. This keyboard ensures a more comfortable experience, with smooth typing and gestures on its big touchpad.
OnePlus Stylo
If you like to use a pen with your Pad, you can consider buying the magnetic OnePlus Stylo. This pen is ideal for writing quick notes, doing some easy sketching and so on. An ultra-low 2ms delay ensures millisecond-level responsiveness.
Quick Look: Tech Specs of OnePlus Pad
Display: Size: 29.49 centimeters (11.61 inches); Resolution: 2800 x 2000 pixels; Brightness: 500 nits; Screen-to-body Ratio: 88.14%
RAM: 8GB/12GB LPDDR5
Storage: 128GB/256GB
OS: OxygenOS 13.1
Battery: 9510 mAh
Camera: Rear Camera 13MP; Video: 720p 30 fps, 1080p 30 fps, 4K 30 fps; Supports Video Zooming and has EIS Stabilization.
Front Camera: 8MP; Video: 720p 30 fps, 1080p 30 fps. No support for Video Zooming but has EIS Stabilization.
Connectivity: Wi-Fi 6 (802.11ax), Wi-Fi 5 (802.11ac), 802.11a/b/g/n/
Ports: USB Type-C
WLAN 2.4G/WLAN 5.1G/WLAN 5.8G; Bluetooth V5.3, BLE
Unlock: Face unlock
Sensors: Geomagnetic sensor; Light sensor; Acceleration sensor;
Gravity sensor; Gyroscope; Color temperature sensor; Hall sensor
How to PreOrder
Head over to the official website to place your $99 deposit. When the final price of the pad is revealed at 9AM ET, April 25th, you can decide if you want to go ahead with the purchase. You have until April 28th to complete the payment.
If you decide not to go ahead with the purchase, you can cancel your order. Your $99 will be refunded within 1–3 business days. Orders not fully paid in full by 9 a.m. on April 28 will also be automatically canceled and refunded.
If you're a OnePlus fan or someone looking to invest in a new Android tablet, check out the OnePlus Pad and see if it's suits your needs. The OnePlus Pad is available in just one shade – Halo Green and will start shipping on May 8th.