When it comes to Android tablets, you don't really have plenty of options to choose from. If the likes of brands such as Samsung, Lenovo and ASUS don't impress you much, then check out the fantastic new tablet from Google called the Google Pixel Tablet.
With its powerful internal hardware, sleek design, AI-powered features, and an array of entertainment and productivity capabilities, it could deliver an exceptional user experience.
In this article, we will delve into the various aspects of the Google Pixel Tablet, exploring its design, display, internal hardware, AI-powered features, entertainment capabilities, productivity features, as well as its price and availability. Read on to learn more!
Google Pixel Tablet Features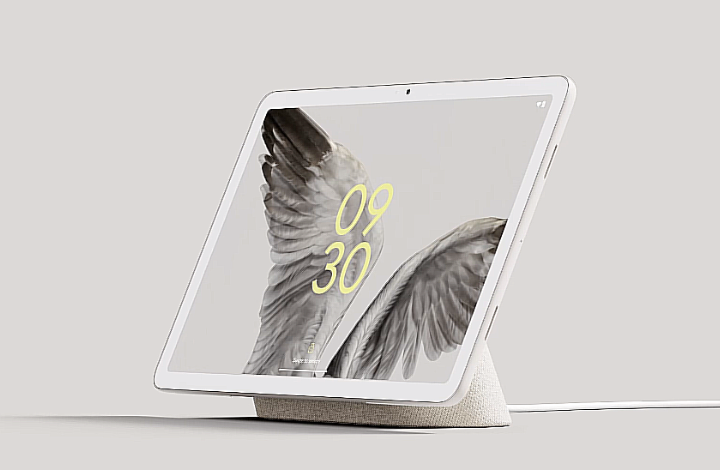 Design and Display
The Google Pixel Tablet boasts an elegant and ergonomic design that exudes sophistication. Its slim profile and lightweight construction mean you won't have any trouble carrying it around. The tablet sports premium build quality with a combination of metal and glass. This enhances its aesthetics and adds to its durability.
As far as the display goes, the 11-inch screen offers a touchscreen experience with support for USI 2.0 stylus pens. The tablet itself doesn't come with a stylus.
Internal Hardware
Under the hood, the Google Pixel Tablet is powered by robust internal hardware that enables seamless performance and multitasking capabilities.
This is the first tablet to run the Tensor G2 chip, which runs Google's latest advanced speech recognition. When it comes to gaming, the chip's GPU promises to deliver smooth real-time rendering for stunning, fluid graphics.
It also features Google AI, fast and smooth streaming, high-quality video calls, accurate voice typing, efficient multitasking, and much more.
The Tensor G2, in combination with the Titan M2 security chip ensures the best in hardware security.
Equipped with an ample 8GB RAM, the tablet can effortlessly handle resource-intensive applications, allowing users to switch between tasks with ease. Whether it's editing documents, browsing the web, or running graphics-intensive games, the Pixel Tablet promises a smooth and lag-free experience.
Productivity Features
The Pixel Tablet offers a range of productivity features that make it ideal for work. For example, the device comes with Google Assistant built-in. This allows you to quickly and easily access information, set reminders, and perform a range of other tasks using voice commands.
Additionally, the tablet comes with the Google Workspace suite of apps pre-installed, which includes Gmail, Google Docs, Google Sheets, and Google Slides. This means that you can easily create, edit, and share documents on the go, making the Google Pixel Tablet the perfect device for professionals who are always on the move.
Another standout feature of the device is its split-screen mode, which allows you to run two apps side by side. This means that you can work on a document while also keeping an eye on your email, or watch a video while browsing the web.
Entertainment Features
If you use the casting feature often, you'll be pleased to know that the Pixel tablet comes with Chromecast built-in. This makes it easier for you to cast music and videos from your phone to your tablet in just a few steps.
Plus, you can connect to your other Android and Chrome devices and pass content between them using the Nearby Share feature.
With the Google TV widget pre-loaded, you can browse personalized recommendations or watch shows and movies you love from your favorite apps. And naturally, you can download all the apps and games you like from Google Play to keep yourself entertained at all times.
Charging Speaker Dock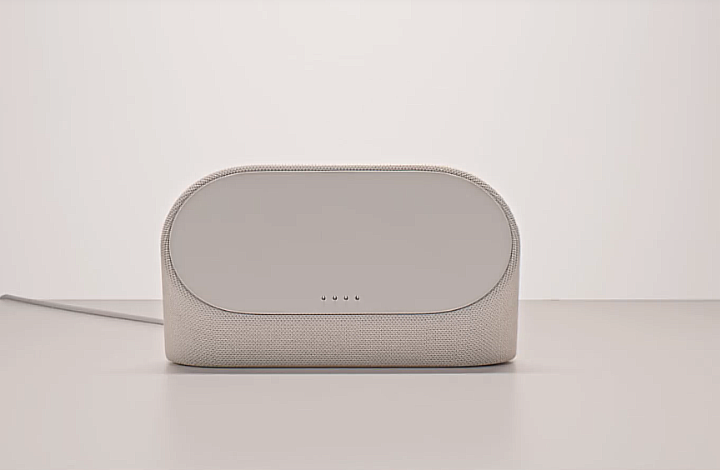 One of the standout features of the Google Pixel Tablet is its unique dock. The tablet seamlessly integrates with the dock and keeps your tablet charged when not in use. The dock's speakers has up to four times the bass than the Pixel Tablet itself.
If you want to connect to multiple speakers, you can buy additional Pixel Tablet Charging Speaker Docks for $129 apiece.
If you prefer a tablet case, you can get the official one from Google Store at $79. This is just a flexible metal kickstand you can use to adjust to your comfort.
Smart Home Features
If you have smart home connectivity, then you can use the tablet in Hub Mode to control your smart home devices hands-free. Whether you want to see your video doorbell feed, adjust your thermostat or turn on the living room lights, one tap of the Google Home icon or command to Google Assistant will solve the problem.
Google Pixel Tablet Tech Specs
Here is a breakdown of some of the device's key features:
| | |
| --- | --- |
| Feature | Specs |
| Display | 10.95-inch LCD display, 2560×1600 resolution; touchscreen |
| Processor | Google Tensor G2; Titan M2 security coprocessor |
| RAM | 8GB |
| Storage | 128GB or 256GB |
| Battery Life | Up to 12 hours of video streaming |
| Connectivity | Wi-Fi 6 (802.11 a/b/g/n/ac/ax) with 2×2 MIMO, simultaneous dual-band (2.4 GHz, 5.0 GHz); Bluetooth v5.2 |
| Security | Multi-layer hardware security with Titan M2 security chip; Anti-phishing and anti-malware protection |
| Camera | 8MP front and rear |
| Camera Features | Magic Eraser; Photo Unblur; Long Exposure; Panorama; Manual white balancing; Locked Folder; Night Sight; Top Shot; Portrait Mode (front camera); Portrait Light; Frequent Faces; Live HDR+; Guided Frame |
| Audio | 4 stereo speakers; 3 mics; 43.5mm full-range speaker (Dock) |
| Video | 1080p video recording at 30 FPS |
| Sensors | Ambient light sensor; Accelerometer; Gyroscope; Magnetometer; Hall Sensor |
| Ports | USB Type C 3.2 Gen 1 |
| OS | Android 13 |
| Dimensions | 258 x 169 x 8.1mm; 10.2 x 6.7 x 0.3in |
| Weight | 493g; 17.4oz |
| Colors | Porcelain; Hazel; Rose |
Pricing and Availability
The Google Pixel Tablet is available for preorder at $499 on Google Store. You can also pay $41.58/month if you opt for the 12-month financing scheme. The device will start shipping in June 2023.
Are you excited about the new tablet from Google? Let us know in the comments.