Our crazy multitasking lifestyle often means that we end up keeping stuff like our car keys, purse or wallet somewhere around the house or workplace but not remembering exactly where we left it when we need it. Technology comes to the rescue again in the form of tags, which are tiny little Bluetooth devices that you can keep in your wallet, attach to your luggage or keys so you can find them more easily the next time you misplace them.
Just like the Nokia Treasure Tag that we wrote about a couple of years back, the Orbit Bluetooth Tracker Tag is a smart little Bluetooth locator tag that communicate with your smartphone via the Orbit app (available for free on Android and iOS) and send out an alert sound that will point you to the location of the tag provided you are within 50-100 feet of the device.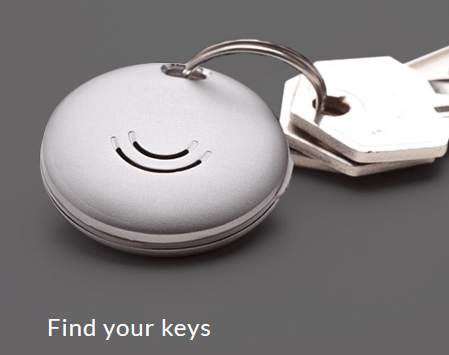 The app also offers a location map where your stuff was last located at the time of the last connection between your device and your smartphone. If your smartphone itself is missing, you can press a button on the Orbit Bluetooth Tracker tag and your smartphone will send out an alert sound identifying its location. Apart from showing you the location of the Orbit device on a map, the app also indicates the degree of separation using the  signal strength between the two devices so you know if your stuff is near or far away (ideal when you're looking for your luggage in the airport).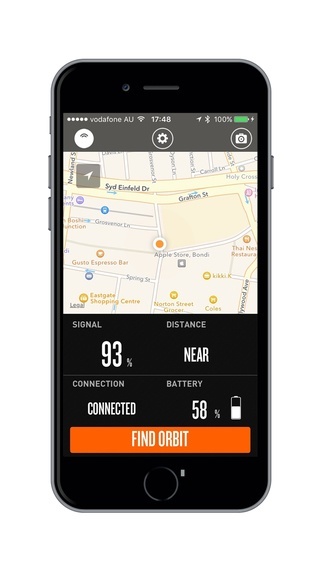 The device has a tiny 90 decibel speaker that can ring out a tune loud enough for you to find it even if its hidden in a dump of clothes or mail. Orbit is not waterproof enough for a swim, but it can sure work in the rain.
Another feature of Orbit that is worth noting is the Separation Alert feature. When your smartphone and your Orbit keys go out of the Bluetooth range, you will instantly get an alert from both of the devices. If however, you live in a really big house or are in a spacious location that exceeds the Bluetooth range, you can turn on the Safe Zone feature that will keep the devices in silent mode when they are within the range of your home Wi-Fi network.
And finally, one unusual feature of Orbit is that it can let you take selfies. Just tap the camera icon in the Orbit app and when you're ready to snap the photo, just press the button on Orbit and voila!
Orbit has a replaceable battery, which can last up to 6 months. It comes with a key ring, an opener tool for battery replacement and a spare battery so you don't have to throw away the device after the battery dies out.
Orbit Bluetooth Tracker Features
Shows last seen location on a map
Has a replaceable battery (CR2025)
Is splashproof
Has a separation alarm
Built-in loudspeaker
Battery life up to 6 months
90db loud speaker
Free app on Google Play and the App Store
Crafted from anodised aluminium, Orbit is available in 4 colors, black, space grey, gold and rose gold for $39.95. Worldwide shipping is available.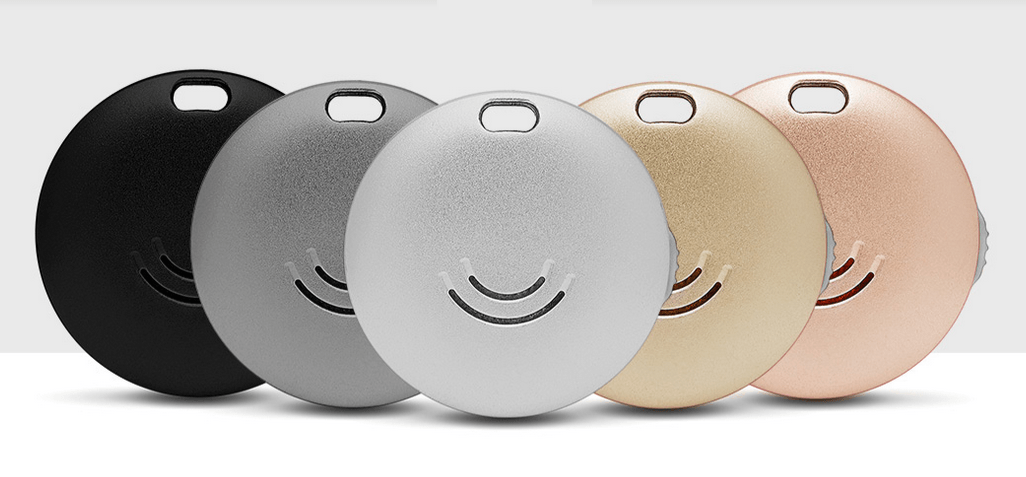 If you are interested in a Bluetooth tracker that also features a remote camera for selfies, check out Orbit. More details and order forms are available on the official website.