Most kids realize at a very young age that Batman and Robin are the Dynamic Duo. They're inseparable, and they balance each other in more ways than one. Similarly, some phone accessories are like those two – indivisible and complementary to one another. While they sure can work individually, having them together might just be the perfect combination you need.
Take the following two for example.
Phone Accessories to Amp Up Your Connectivity
Cellphone Repeater
Due to the proliferation of buildings, businesses and even random people using up your cell phone base's signal transmission, a lot of times, you may encounter disrupted or blocked signal, leading to unclear audio during phone calls or rendering you unreachable to those who might be trying to reach you.
You can make sure that you always get the ample signal you need in the comfort of your own space by adding a handy gadget in your home called a cellphone repeater.
The repeater is a highly practical investment to make for two reasons:
(1) you benefit from a clear, uninterrupted signal;
(2) it affords your cell phone a longer battery life and lowers the level of radiation it emits.
It is easy to install and operate. You can choose your repeater based on the amount of space you will be needing extra coverage for, filling up the shortage, ensuring that you get a clearer, better connection in all corners of your home. There also is a cellphone signal booster available for buildings, small or big, and even for your car, allowing you seamless access to a clear signal anywhere you go.
Spy Headphones
How about when you're in areas where absolutely NO cell phones are allowed? What will you use to communicate with then? Spy headphones, on the other hand, are secret communication devices that function via Bluetooth connection with another mobile phone. Once the connection is established, you can communicate with a mobile phone outside while using your nearly invisible earpiece from your area.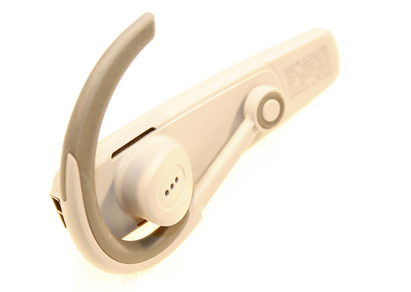 These tiny hidden wireless earpieces allows you to communicate even through low volumes, making you audible to the person on the other end even when you're conversing in hushed tones. Because this earpiece uses Bluetooth to establish a connection with another mobile handset, your signal is less easy to identify, and you can carry on with your information exchange without being detected.
The earpiece is equipped with batteries that can function for as long as six to eight hours, depending on the type of model you choose.
If this sounds like something you might need for covert communication (i.e., in sensitive situations like law enforcement, secret operation, etc.), then you are correct. If you're in the security business, for example, this earpiece can be a very significant, if not an indispensable piece in your arsenal.
When you're trying to secure the perimeter of a certain location or to identify a suspicious person or cause of disturbance, this earpiece makes it possible for you to stay connected with your partners for a more efficient sweep of a location. It ensures your safety, as there might be danger lurking somewhere that only a fellow guard manning the CCTV camera can see and warn you about.
With this earpiece, you can have these important conversations discreetly, especially when it is vital that your conversation must not be detected in order not to aggravate a situation you may be trying to contain. Coupled with the cell phone booster repeater that secures the mobile phone's signal connection, you can rest assured that you won't have to worry about important communication going awry.
What other mobile phone accessories do you know that work just like the Dynamic Duo?
Maricel is a freelance writer and online marketing professional specializing in writing web content and business promotion. You may connect with her through Twitter: @careermomonline.