The Samsung Galaxy Z Fold 5 is one of the best Android phones of the year, boasting a refreshed hinge design and an updated processor. As a premium device, it deserves the best accessories to enhance its capabilities and protect it from everyday wear and tear. If you are looking for charging options, extra protection, or ways to maximize productivity, we've curated a list of the best accessories for the Galaxy Z Fold 5. From Samsung's own offerings to third-party options, there's something for everyone. Check it out!
Best Accessories for the Galaxy Z Fold 5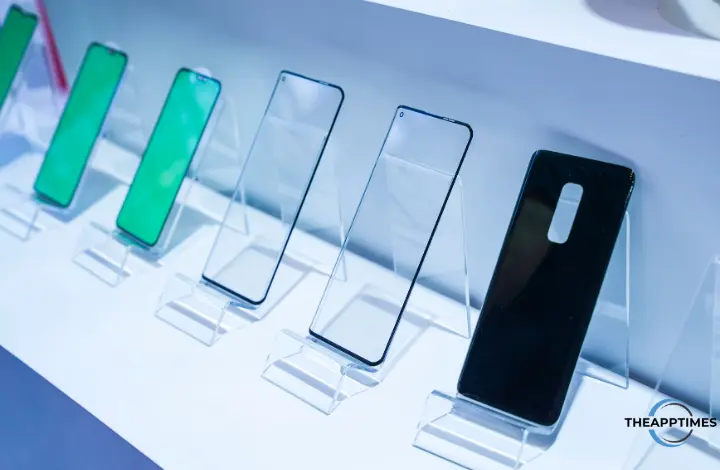 Power Banks for Extended Battery Life
One of the advantages of the Galaxy Z Fold 5 is its large battery capacity. If you want even more power on the go, consider investing in a power bank. Anker's 621 MagGo power bank is a great option with its 5,000mAh capacity, effectively doubling the Z Fold 5's built-in battery capacity. To use it with the Z Fold 5, you'll need to add a MagSafe case. The Zendure SuperMini power bank, on the other hand, offers a 10,000mAh capacity in a compact size, perfect for travelers.
Wireless Bluetooth Keyboards for Productivity
The Galaxy Z Fold 5 can transform into a small tablet when unfolded, making it ideal for productivity tasks. To enhance your typing experience, consider getting a wireless Bluetooth keyboard. Logitech's K380 is a versatile option that can connect to three devices simultaneously, allowing you to switch between them with ease. Its compact size makes it travel-friendly, ensuring you can be productive on the go.
Car Mounts for Easy Navigation
If you frequently use your Galaxy Z Fold 5 in the car, a car vent mount is a must-have accessory. While many car vent mounts may not accommodate the unfolded size of the Z Fold 5, the Spigen OneTap is an exception. Although it was initially designed for the Z Fold 4, it fits the Z Fold 5 perfectly and securely. With easy installation, 360-degree rotation, and a grippy interior, this car vent mount keeps your phone in place during your journeys.
Wireless Chargers for Convenient Charging
As the Galaxy Z Fold 5 no longer ships with an AC adapter, you have the freedom to choose the best phone charger that suits your needs.
Samsung's 15W Wireless Charger Duo is a great option that supports Fast Wireless Charging 2.0. With two charging pads, you can simultaneously charge your Z Fold 5 and another compatible device like the Galaxy Watch or Galaxy Buds. It's an elegant addition to your bedside table, ensuring your premium Z Fold 5 is always ready to go.
Anker's Ace 313 45W charger is a compact and affordable option that supports Samsung's charging standards. With its foldable prongs, it's perfect for traveling, and its USB-C port and GaN tech provide versatility for use with other devices.
Protective Cases and Screen Protectors
Given the large screen on the Galaxy Z Fold 5, protecting it from scratches and cracks is essential. Spigen's Tough Armor Pro is a durable case specifically designed for the Z Fold 5, offering a snug fit and all the necessary cutouts. The case's large hinge cover also serves as a kickstand when the device is unfolded. With the new Sierra Blue color, it adds a touch of style to your phone while providing robust protection.
In addition to a case, it's crucial to invest in screen protectors to safeguard the Z Fold 5's delicate screen. An affordable kit like the one from Fotbor that includes three main screen protectors, three cover screen protectors, and three camera lens protectors is a great option for daily phone use. The kit even comes with a mounting frame for easier application, ensuring a bubble-free and precise fit for your device.
The S Pen Case for Enhanced Usability
The Galaxy Z Fold 5 doesn't come with a built-in garage for the S Pen, but Samsung offers a solution with its Slim S Pen case. This case not only provides scratch and drop resistance but also includes an S Pen slot for safekeeping. It comes with a redesigned, slimmer S Pen that fits discreetly in the case, eliminating any unnecessary bulk. The case is available in three different color combinations, offering both protection and style.
Samsung Galaxy Watch 6 Classic for Seamless Integration
If you're fully invested in the Samsung ecosystem, pairing your Galaxy Z Fold 5 with the Galaxy Watch 6 Classic is a great choice. With its 47mm AMOLED display, rotating bezel control, and 3D Hall sensor, the Watch 6 Classic offers a seamless experience with your Z Fold 5. Its extended battery life of up to 30 hours with the display always on ensures you stay connected throughout the day. The larger display of the 47mm version complements the oversized Z Fold 5 perfectly.
EarBuds
For wireless earbuds, Samsung's Galaxy Buds 2 Pro are an excellent choice, especially if you own a Samsung phone. These earbuds support active noise cancellation (ANC) and offer high-quality sound with a 10mm driver and 5.3mm tweeter in each earbud. With about five hours of playback time on a single charge and ANC enabled, they are a great accessory to complement your Galaxy Z Fold 5 experience.
SAMSUNG Galaxy Buds Pro 2 [2022] (SM-R510) – (Gray)
ACTIVE NOISE CANCELLATION: Reduce unwanted noise with Galaxy Buds2…
HI-FI SOUND QUALITY: Studio quality sound isn't just for the pros;…
ENHANCED 360-DEGREE AUDIO: Amplify what you like; Minimize what you…
EXCELLENT FIT: Pop 'em in and forget they're there; Galaxy Buds2…
HD VOICE TECHNOLOGY: Turn every call into a high definition chat; HD…
Conclusion
When it comes to maximizing the potential of your Galaxy Z Fold 5, the right accessories can make all the difference. From power banks for extended battery life to wireless chargers, protective cases, and productivity-enhancing keyboards, there are plenty of options available. Samsung's own accessories, such as the Slim S Pen case and Galaxy Watch 6 Classic, seamlessly integrate with the Z Fold 5, creating a cohesive and stylish setup. By selecting the best accessories for your needs, you can enhance your Z Fold 5 experience and unlock its full potential.