Lifestyle diseases have become a part of our life today as easy access to junk food and a sedentary work life have taken a toll on our health. Technology is trying to help us stay fit and conscious of our calorie intake with various fitness wearables like Misfit Flash and Nike+Fuelband as well as smartphone apps that focus on fitness, weight loss and exercise. In this post we take a look at the top five calorie counter apps that will help you stay conscious of those calories and keep them under check.
Top Calorie Counter Apps for iPhone
Calorie Counter & Diet Tracker from MyFitnessPal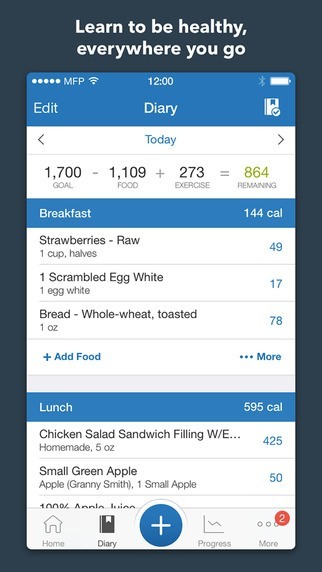 Calorie Counter & Diet Tracker is one of the best food journal apps available on the market today and is rightly featured on magazines such as the NY Times, Wall Street Journal, Wired and USA Today. The app has a huge food database yet makes it effortlessly easy to track your diet and exercises. You not only track calories, fat, protein, carbs, sugar, fiber, cholesterol in your daily diet, but also receive personalized goals and reports and get motivational support from the community. Free to use but also includes premium features.
Download Calorie Counter & Diet Tracker by MyFitnessPal
Lose it!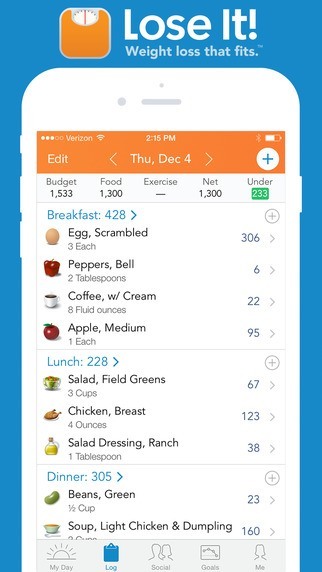 Lose it! is a really cool app that creates a custom weight loss plan for you and lets you start logging in your food and exercise regime so you can set goals for your weight loss or weight management and achieve them. The app's tracking features include a step counter, food and exercise database, health app sync and journal to record your notes. You can also see charts and reports of your food intake and track data from wearable devices. Its quite a comprehensive app that is free to use with the premium feature unlocking more great features.
MyPlate Calorie Tracker by LIVESTRONG.COM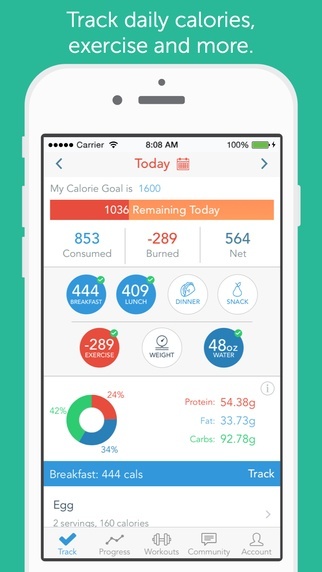 Browse a comprehensive food database, use the handy bar code scanner to find and track food, create custom foods and meals, get a personalized daily calorie goal based on your profile, sync your exercises with Apple's Health App and track your weight and weight loss progress over time easily with the MyPlate Calorie Tracker by Livestrong.com.
Download MyPlate Calorie Tracker by LIVESTRONG.COM
Calorie Counter and Food Diary by MyNetDiary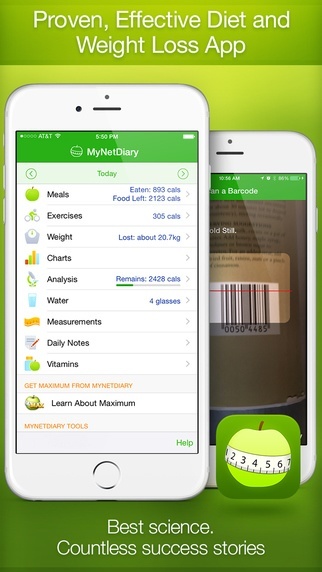 Another app worth considering for tracking your diet and weight loss goals is the Calorie Counter app from MyNetDiary. This app features a huge food database, built-in barcode scanner, an analysis chart that tells you what you can do to stay on track with your goals, exercises and Health app integration among others.
Download Calorie Counter and Food Diary by MyNetDiary
Tap & Track Calorie Counter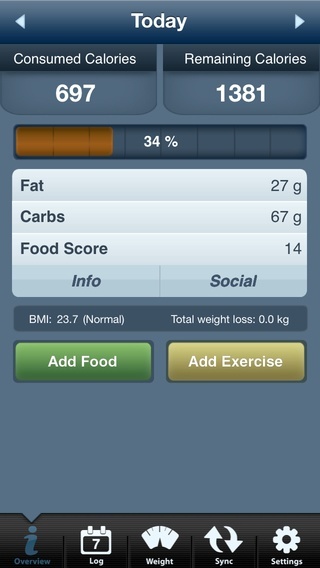 The Tap & Track Calorie Counter app is not only one of Apple's top calorie counter app, it also gets a special mention in the Harvard Health Publications as one of its top rated apps. The top features of the app include quick and easy access to its giant database, exercise tracking, calorie reporting, weight tracking, BMI calculator, and all of its features are available in offline mode as well. Price: $3.99
Download Tap & Track Calorie Counter
Calorific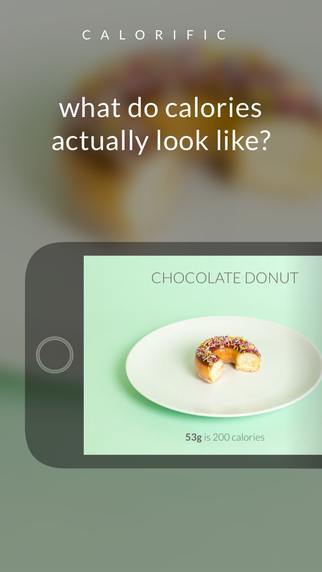 This is an interesting app that saves you the bother of entering your food intake every time you pop something into your mouth. Rather it offers attractive photos that show you what 200 calories looks like. And that should give you a fairly good idea of what portion of anything you should be consuming. You may find that eating a plateful of spinach gives you 200 calories but just a spoon of peanut butter equals 400 calories. Let's just say that Calorific is a picturesque way of tracking your calories.
Nutrition Menu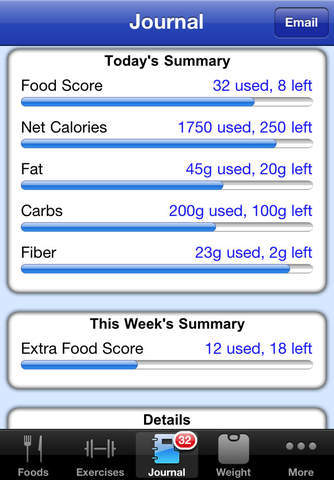 You can choose a healthy meal if you have the right nutritional information in your hands. This app aims to provide you with the right information on your meals and compute your Food score to make sure that your meal fits within your allowance. The app helps you maintain your food journal as well as your exercises and see your daily efforts displayed in graphs and charts. Price: $1.99
Calorie Counter & Weight Loss by SparkPeople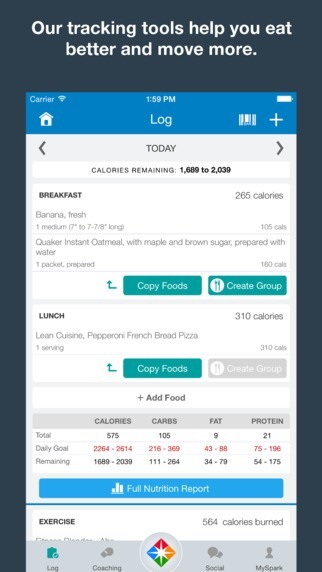 SparkPeople Calorie Counter and Diet Tracker app offers fitness tracking and calorie counting tools, exercise demos, and detailed reporting to help you meet your weight loss goals and live a healthier life. The app gives you access to detailed fitness and diet reports as well as articles by health experts, thousands of healthy recipes and more. You'll also get access to a huge food database, barcode scanner, daily log, Health app integration, and motivation from the community. Price: Free
Download Calorie Counter & Weight Loss by SparkPeople
Calorie Counter by FatSecret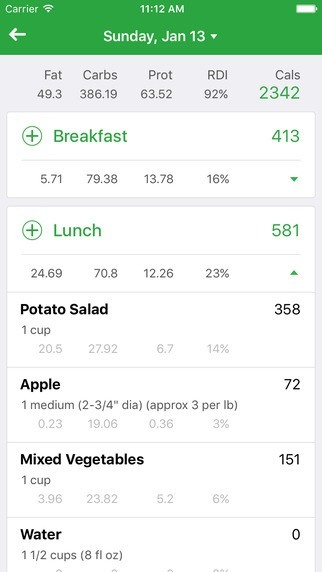 Calorie Counter by FatSecret is another useful food diary app that will help you plan and keep track of what you're eating. It also comes with an exercise diary, barcode scanner, diet calendar, weight tracker and journal to record your progress.
Download Calorie Counter by FatSecret
Fooducate – Healthy Weight Loss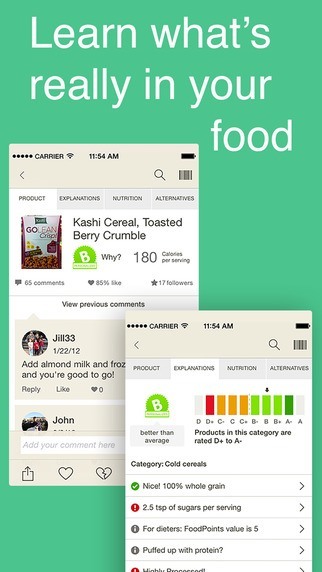 Fooducate is a smart app that shows you how to eat right and has received high praise from USA Today, New York Times, CNN and other media. You can track your food and exercise, get recommendations and use the barcode scanner to watch out for labels that contain unhealthy ingredients such as added sugars, MSG, trans fats and more. The app personalizes your goals based on your profile and you can pay more to get additional features. Overall, a great app to track your food and workouts and watch the pounds.Price: Free
Download Fooducate -Healthy Weight Loss
There are plentiful calorie counter apps on the App Store and many of them are available for free. While our recommendation is either Calorie Counter & Diet Tracker from MyFitnessPal or Lose it you should give more than one app a try to see which one works well for you.
How many calorie counter apps have you tried and which one finally managed to fulfill your expectations?