The Internet is a great place to find and download valuable resources and information. But, its also a place teeming with dangers. Anyone who links a download link today ends up worrying if its a genuine link or one that will unload viruses, spyware, malware and other destructive elements on to the computer. If you're using Chrome, there's one way to play it safe. The Peek Chrome extension lets you preview dozens of types of documents before you download them. Here's how it works.
How the Peek Chrome Extension Works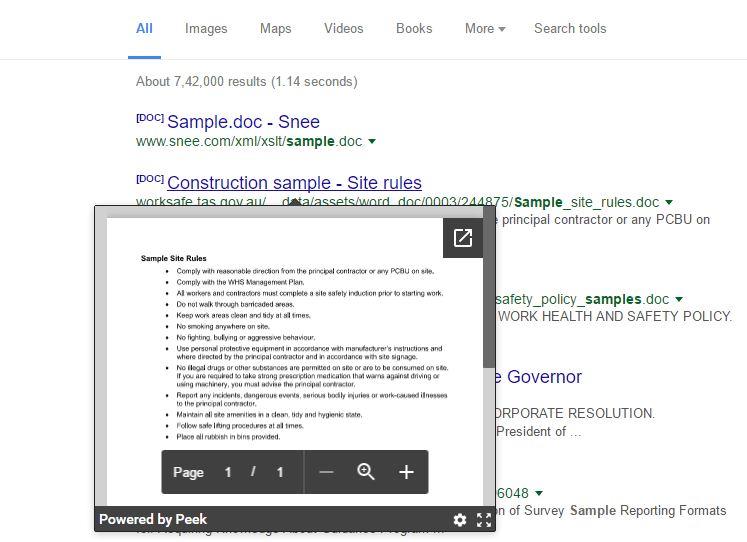 Let's start off by downloading the extension on to your Chrome browser. This will add the Peek icon to the right section of the Address Bar. You can then hover over links to PDF files, Office documents like Word files, Excel spreadsheets, PPT presentations, HTML5 videos (WebM, MP4, Ogg), Flash videos, and HTML5 audio (MP3, WAV) files to see a preview of what is inside before downloading them. The Peek extension also lets you preview links to public Google Docs, Imgur GIFV links, and Gfycat links.
The contents of the link open in a tiny preview window on the Search Results page, but you can click the Expand button in the preview window to open the extension in a new tab window to view its contents more clearly.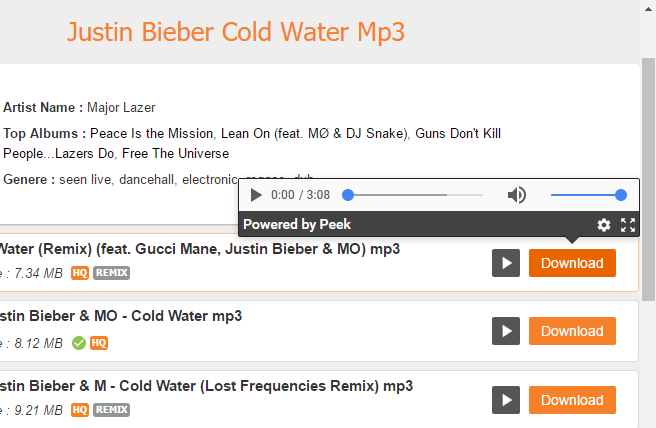 Inside the preview window, you can browse through a document by scrolling up or down, and zoom in or out. You can also fit the contents to the window size. If you are previewing an audio or video file, you can play the tune and increase or decrease its volume within the preview window to make sure you are downloading the correct file.
Peek Settings
The Peek icon on the Address bar displays a badge showing you how many previews you viewed, in case you are interested. Clicking the icon itself takes you to the Settings page where you can change your Document viewer (the default is set to Google Docs), set preview limits and enable Peek messages in Chrome's Developer console.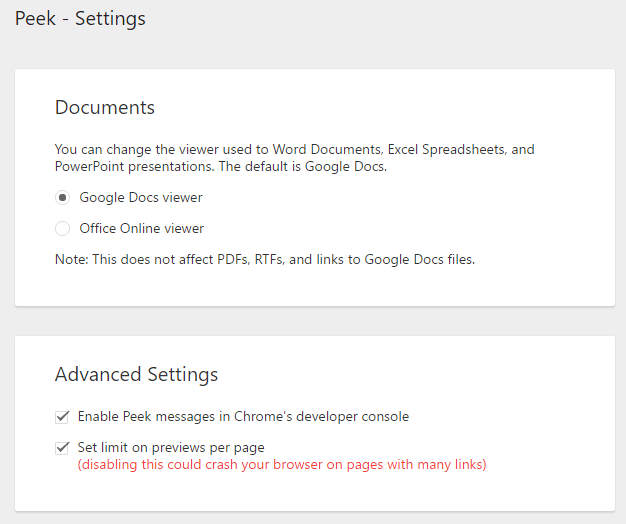 Peek is a simple straightforward extension that does what it says. It makes sure you're not downloading anything malicious. It only works on specific file types as advertised so if you do plenty of such types of downloads be sure to peek in before you do so.