The gaming industry is constantly evolving, and with it, the prices of consoles and subscription services. Microsoft recently announced that they will be increasing the price of their Xbox Series X consoles and Xbox Game Pass subscription service worldwide. This move comes as a response to the competitive conditions in each market, according to Kari Perez, head of communications for Xbox. While the console price will remain the same in certain countries, the rest of the world will see an increase that will match the recent price hike of the PS5.
Xbox Series X Price Increase
The Xbox Series X has been a highly sought-after console since its release, and Microsoft has held on to its prices for many years. However, with the changing market dynamics, they have decided to adjust the prices to reflect the competitive conditions in each market. Starting from August 1, the MSRP of the Xbox Series X will be £480 in the UK, €550 in several European markets, CAD $650 in Canada, and AUD $800 in Australia. However, the console price will remain the same in the US, Japan, Chile, Brazil, and Colombia.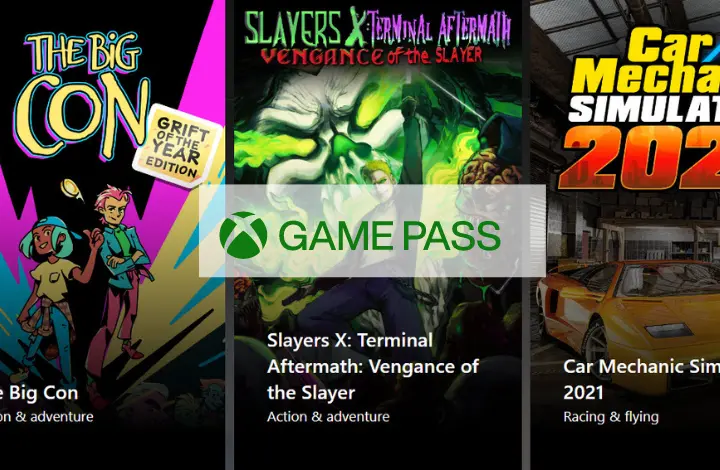 Xbox Game Pass Subscription Price Increase
In addition to the Xbox Series X price increase, Microsoft will also be raising the price of the Xbox Game Pass subscription service. Xbox Game Pass offers gamers access to a vast library of games, including Microsoft's first-party titles and a rotating selection of third-party offerings. The price increase for Xbox Game Pass and Xbox Game Pass Ultimate will take effect from July 6.
Currently, the Xbox Game Pass Ultimate subscription is available at $15 per month. However, starting from July 6, it will increase to $17 per month. The base Xbox Game Pass subscription, which offers access to the Game Pass library on Xbox consoles, will see an increase from $10 to $11 per month. It's worth mentioning that the pricing for PC Game Pass will remain the same.
Existing Game Pass monthly subscribers will only experience these new changes from August 13, or September 13 for those living in Germany. If you have an annual subscription, the new pricing will only kick in once it's time to renew your membership.
Saving Opportunities Before Price Increase
If you're a savvy gamer looking to save some cash before the new prices kick in, now is a good time to take advantage of deals and discounts. One such deal is available right now on Amazon, where you can purchase a three-month subscription for Xbox Game Pass Ultimate for $42.99. This is a considerable savings when you compare it to the new price of $17 per month. $17 will cost you $51 for three months.
These digital codes are added to your Amazon digital locker immediately and have no expiration date. You can stack them by up to 36 months. This ensures that you have access to the Xbox Game Pass library for an extended period without worrying about price increases.
Xbox Game Pass Ultimate Value
Xbox Game Pass Ultimate offers the best value for gamers who want to access a wide range of games and additional perks. You get access to the Game Pass library on Xbox consoles and PC and also receive an EA Play membership. This provides access to even more games and discounts. Additionally, you'll enjoy all the perks of Xbox Live Gold, including free games and online multiplayer, and exclusive discounts.
One of the standout features of Xbox Game Pass Ultimate is Xbox Cloud Gaming. This service allows you to stream Game Pass games on your smartphone and other compatible devices. Cloud gaming gives you the freedom to play wherever you are. With Xbox Cloud Gaming, you can enjoy your favorite games without the need for a console or gaming PC.
The Extensive Game Library
The current Xbox Game Pass library is vast and diverse, providing something for every type of gamer. It includes all of Microsoft's first-party games, which are known for their quality and innovation. Additionally, the library features a rotating selection of third-party games, ensuring that there's always something new and exciting to play.
The upcoming wave of games for Xbox Game Pass is highly anticipated and offers even more value to subscribers. Some notable titles include Need for Speed Unbound, Arcade Paradise, and many others. In September, the highly anticipated space exploration game Starfield will be added to the service. This is another exclusive and exciting opportunity to embark on thrilling interstellar adventures.
Currently, there are numerous popular games available on Xbox Game Pass. Games such as Forza Horizon 5, Gears 5, several Age of Empires games, Hi-Fi Rush, Halo Infinite, and hundreds more. The library is constantly expanding, with new games being added regularly to keep gamers engaged and entertained.
Conclusion
The price increase of Xbox Series X consoles and Xbox Game Pass subscriptions reflects the changing dynamics of the gaming industry. This is sure to be disappointing for some gamers. But, it's important to understand the competitive conditions in each market that have led to these adjustments. Despite the price increase, there are still opportunities to save before the new prices kick in. For instance, the discounted three-month subscription available on Amazon.
Xbox Game Pass offers one of the best immersive gaming experiences with its wide range of titles. Stay tuned for the upcoming wave of games and enjoy the incredible world of gaming with Xbox Game Pass.