If you love gaming and have just got yourself an Xbox Game Pass, check out these top multiplayer games to have endless hours of fun with your friends. From cooperative adventures to competitive battles, there's something for everyone on this subscription service. So, let's dive in and discover the gems that await you!
The rise of multiplayer games has transformed the gaming industry, bringing people together from all corners of the globe. Gone are the days when gaming was a solitary activity. Now, players can connect, cooperate, and compete with friends and strangers alike, creating unforgettable gaming moments.
Xbox Game Pass: The Ultimate Multiplayer Destination
Whether you prefer local co-op, online multiplayer, MMOs, or competitive battles, Xbox Game Pass has a game to suit your preferences.
This subscription service offers an impressive library of multiplayer games, including first-party titles from Microsoft and an array of games from renowned studios. With Xbox Game Pass, you can access some of the best multiplayer experiences on the market without any additional purchases, as long as you're subscribed.
Why You Need to Get an Xbox GamePass Subscription
We'll keep it simple and straight. Here are the biggest benefits of getting an Xbox GamePass subscription.
Access to over 100 high-quality games for console, PC, and supported mobile devices
New games added all the time, including new releases on day one
Significant discounts and deals for Xbox Game Pass members
Free access to EA Play, with more games from series like FIFA, Battlefield, and The Sims
Access to exclusive member discounts and deals
Option to discover and play next-generation games with Xbox Game Pass Ultimate
Play games on your devices with cloud gaming (Beta) at no extra cost
Enjoy multiplayer with friends on the most advanced multiplayer network
Play games from different generations thanks to backward compatibility
Games from a wide range of genres and for all age groups
Couch Co-op Delights
Unravel Two: A Cooperative Puzzle Adventure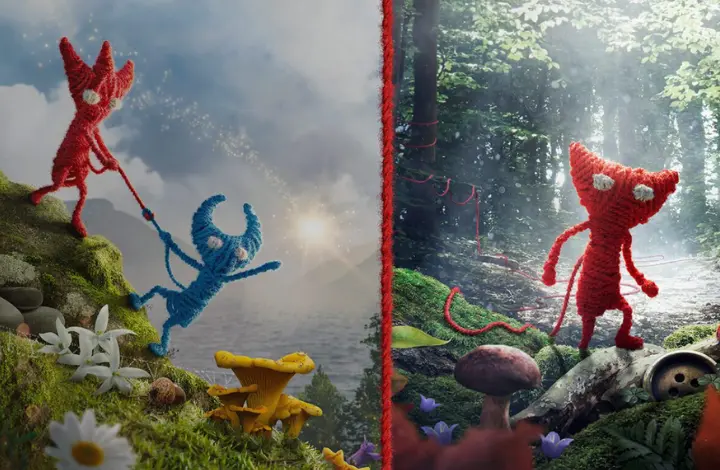 Unravel Two is a heartwarming adventure game developed by Coldwood Interactive. The game takes the cooperative gameplay of the original "Unravel" to new heights. In "Unravel Two," players must work together, combining their brainpower to solve intricate puzzles. While the game can be enjoyed solo, the true magic lies in experiencing it with a friend. Unravel the threads of this enchanting world as you unravel the mysteries that await you.
Minecraft Legends: Build and Defend Together
Minecraft needs no introduction, and "Minecraft Legends" is a multiplayer gem that brings cooperative real-time strategy (RTS) to the table. Developed by Mojang Studios and Blackbird Interactive, this game allows you and up to three friends to take on the Piglin invasion together. Gather resources, build defenses, and strategize as you defend your villages. If competitive play is more your style, challenge your friends or strangers to an RTS battle, fortifying your positions and launching attacks.
Online Multiplayer Thrills
Sid Meier's Civilization VI: Strategize and Conquer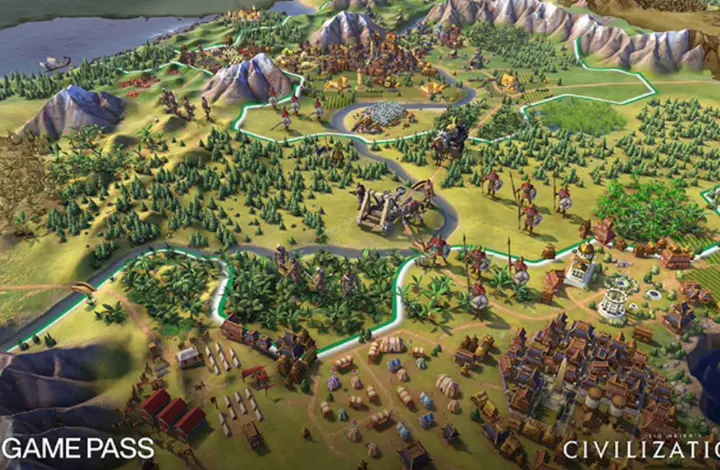 For strategy game enthusiasts, "Sid Meier's Civilization VI" is a must-play. Developed by Firaxis Games, this deep and immersive game challenges players to build and expand their civilizations throughout history.
With the ability to engage in online multiplayer with up to four players, you can test your diplomatic skills and forge alliances or engage in intense battles for world domination.
The addition of districts and a separate cultural technology tree adds new layers of complexity to the gameplay.
No Man's Sky: A Vast Universe Awaits
"No Man's Sky" is a game that has undergone a remarkable transformation since its initial release. Developed by Hello Games, this space exploration game now offers online co-op and multiplayer modes, allowing you to embark on epic journeys with friends.
Dive into a procedurally generated universe, explore uncharted planets, and uncover the wonders that await. Whether you prefer peaceful exploration or engaging in interstellar battles, "No Man's Sky" has something for every space-faring adventurer.
Competitive Showdowns
Fortnite: Join the Battle Royale Phenomenon
It's impossible to discuss multiplayer games without mentioning "Fortnite." Developed by Epic Games, this battle royale sensation has taken the gaming world by storm.
Engage in fast-paced, action-packed battles with up to 100 players, and strive to be the last one standing. With frequent content updates, exciting collaborations, and a vibrant community, "Fortnite" continues to captivate players worldwide.
Call of Duty: Warzone 2.0: Intense Warfare on a Massive Scale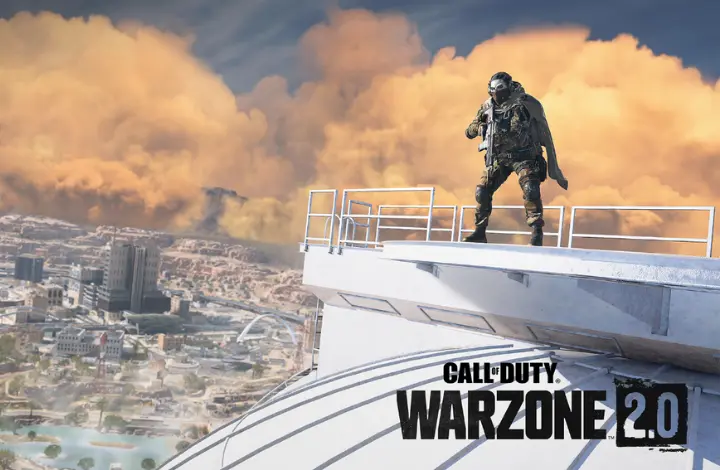 "Call of Duty: Warzone 2.0" is another multiplayer masterpiece that shouldn't be missed. Developed by Activision, this free-to-play battle royale game drops you into a massive map alongside countless other players.
Engage in adrenaline-fueled firefights, strategically navigate the ever-shrinking safe zone, and work with your team to secure victory.
With stunning graphics, tight gameplay mechanics, and the iconic Call of Duty action, Warzone 2.0 is a multiplayer experience that will keep you on the edge of your seat.
MMO Marvels
World of Warcraft: Dive into Azeroth's Rich Fantasy Realm
For MMO enthusiasts, "World of Warcraft" is the epitome of immersive multiplayer gaming. Developed by Blizzard Entertainment, this legendary title allows you to create a character and venture into the vast and fantastical world of Azeroth.
Join forces with millions of players worldwide in epic quests, engage in PvP battles, and experience the rich lore that has captivated players for over a decade. "World of Warcraft" is a true gaming phenomenon that continues to thrive.
The Elder Scrolls Online: Explore Tamriel with Friends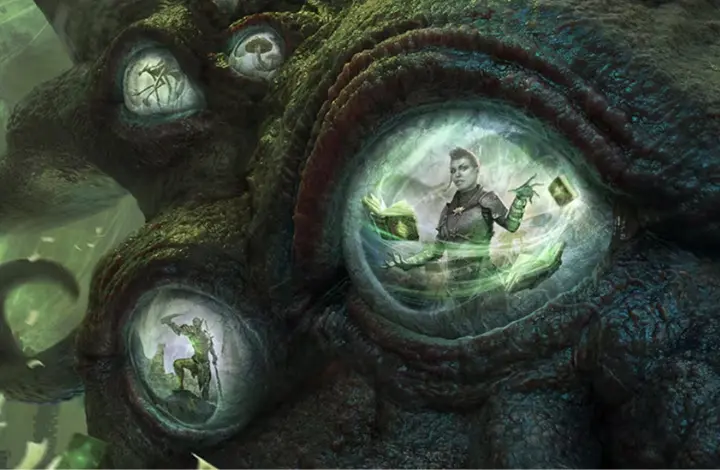 Step into the legendary world of Tamriel with "The Elder Scrolls Online" (ESO). Developed by ZeniMax Online Studios, this massively multiplayer online game brings the beloved Elder Scrolls franchise to life in a multiplayer setting.
Embark on quests, explore dungeons, engage in PvP battles, and enjoy the vast open world with friends. With regular updates and an active player community, ESO offers endless adventures in the ever-expanding universe of Tamriel.
Free-to-Play Multiplayer Experiences
Apex Legends: A Fast-Paced Battle Royale Experience
Apex Legends, developed by Respawn Entertainment, is a free-to-play battle royale game that has taken the gaming world by storm.
Join a team of legendary characters, each with unique abilities, and compete against other squads in this intense and fast-paced multiplayer experience.
With its strategic gameplay, smooth mechanics, and regular updates, Apex Legends is a must-play for fans of the genre.
Rocket League: Soccer with a Twist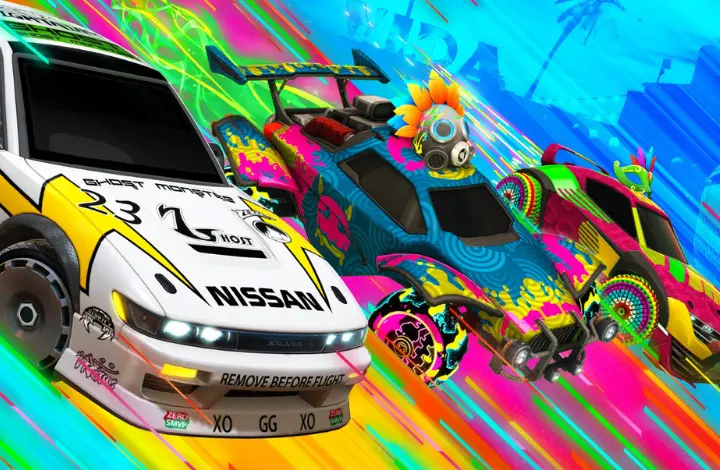 Combining the thrill of soccer with high-octane vehicular gameplay, "Rocket League" has become a sensation in the gaming community.
Developed by Psyonix, this free-to-play game pits players against each other in exhilarating matches where teamwork and skill are paramount.
Take control of rocket-powered cars and score amazing goals in this unique and addictive multiplayer experience.
Xbox Game Pass vs. Competitors: Why It Reigns Supreme
While there are other gaming subscription services on the market, Xbox Game Pass stands out as the leader in providing an outstanding multiplayer gaming experience. With its vast library of games, including first-party titles and releases from renowned studios, Xbox Game Pass offers unparalleled value for gamers. The ability to access top-notch multiplayer games without additional purchases makes it a favorite among gaming enthusiasts.
Conclusion
Overall, Xbox Game Pass offers great value for money, with access to a wide range of games and exclusive discounts and perks. It's a great option for gamers who want to try out multiple games without breaking the bank.
Whether you're playing with friends near or far, the Xbox Game Pass subscription service ensures that you have access to the top multiplayer games on the market. So, grab your controller, call your friends, and embark on unforgettable gaming adventures with Xbox Game Pass.