The Playstation 5 has been the talk of the town all through this year and Sony has finally made the PS5 official. Along with the console launch, the company also announced 26 exciting new games and a bunch of delightful accessories that should take you right to PS heaven. If you've been waiting to know all about the PS5, you'll be pumped to know that the console is not only matching the DualSense controller in design, it is also sporting a 120Hz Refresh rate that should change the way you play FPS console gaming. Here's a quick roundup of everything you need to know about the PS5.
Sony PS5 Next-Gen Console – Features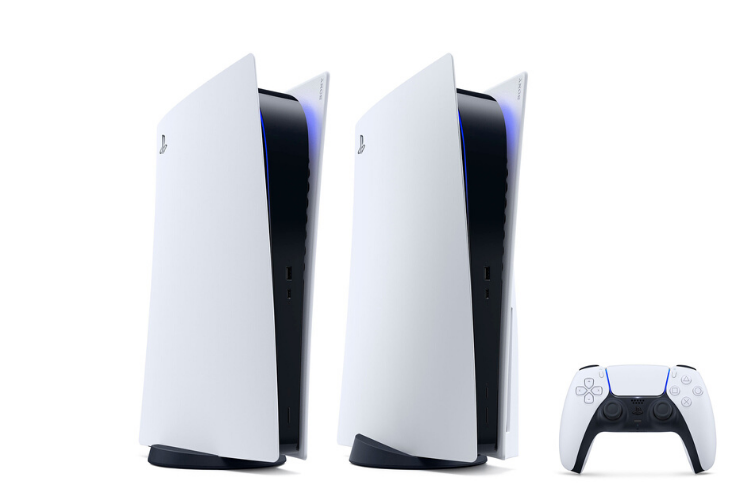 Design
The Sony PS5 next gen console is a fururistic looking black and white beauty that matches the new PS5 DualSense controller in design. It stands vertically much like the to-be-launched Xbox Series X, but can also be placed horizontally. The console is sleek and curvy and is a surprisingly delightful sight to behold. You can take your pick of the new PS5 console in two versions—the standard PlayStation 5 with a 4K Blu-ray drive and the other as a pure PS5 Digital Edition.
The console is powered by an 8-core AMD Zen 2 CPU and a custom AMD RDNA 2-based GPU. In terms of memory, it will sport 16GB of GDDR6 RAM, with 10GB running at 560GB/s and 6GB at 336GB/s. The proprietary SSD comes with 825GB of storage and 5.5GB/s of performance. SSDs are more powerful, faster, and offer a much better gaming experience. The USB-A and USB-C ports sit at the front, while the vents for heat dissipation sit at the top of the unit.
Configurable Downloads
On the PS5, Sony is making downloads more configurable. Players can choose how they want to download a game. They can download the single player or multiplayer portion of a game; or they can download an entire game and delete a part of it they don't want. It is entirely up to them. Games are no longer treated as one big block of data.
Backward Compatibility
PlayStation CEO Jim Ryan has mentioned that that the PS5 will be backward compatible. Sony has plans to allow players to play across variants, meaning players can start a game on PS4 and pick it up where they left off on the PS5. They can even go back to PS4 if they want to. The company has also stated that a big majority of the 4,000+ PS4 titles will be playable on PS5.
Price and Availability
The new consoles will launch around the 2020 holiday season, but is expected to a be limited in number on account of the corona virus impact on production lines. As far as pricing goes, there is no official confirmation yet. Rumors and leaks indicate the prices to be between $500- $600.
New PS5 Accessories
DualSense Controller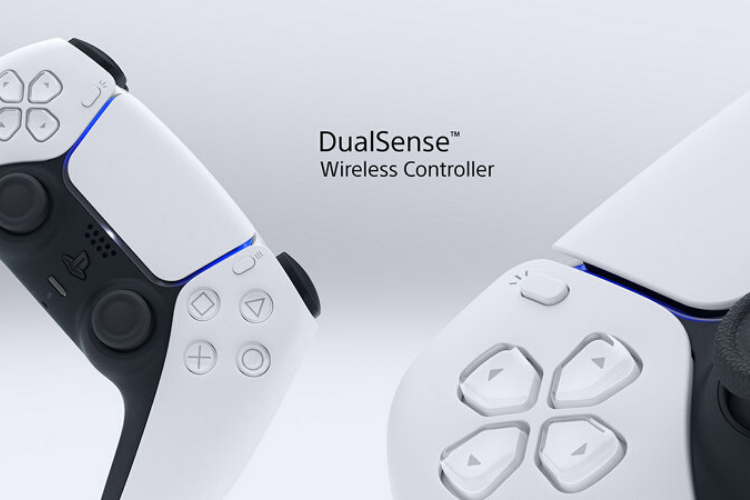 The DualSense is the Playstation's next gen controller. It features two exciting innovations – the first one being adaption of haptic feedback technology and the second one being incorporation of adaptive triggers into the trigger buttons.
With haptics, you can experience a broader range of feedback such as getting a more realistic feel when crashing into a wall in a race car while experiencing a completely different sense when tackling a ball on the football field. The experience is unique to different situations such as when running through fields of grass or plodding through mud.
Adaptive triggers on the other hand lets players feel the tactile sensation of drawing a bow and arrow or accelerating on a vehicle through rocky terrain. Used in combination with haptics, this can produce better simulations for various actions resulting in a much more powerful experience.
PULSE 3D wireless headset
The stunning wireless headset that connects to the DualSense controller and lets you enjoy 3D audio. Simply put, you can hear everything in greater detail – the pitter patter of raindrops or when someone is breathing right behind you. Plus, it also doubles up as a dual noise-cancelling microphone.
HD Camera
The HD camera sports dual 1080p lenses for gamers to record YouTube videos or broadcast their epic gameplay moments with their followers.
Media Remote
This is a remote control with built-in microphone that lets you navigate movies and streaming services with ease using voice commands. No need to fiddle with your controller.
PS5 Games Announced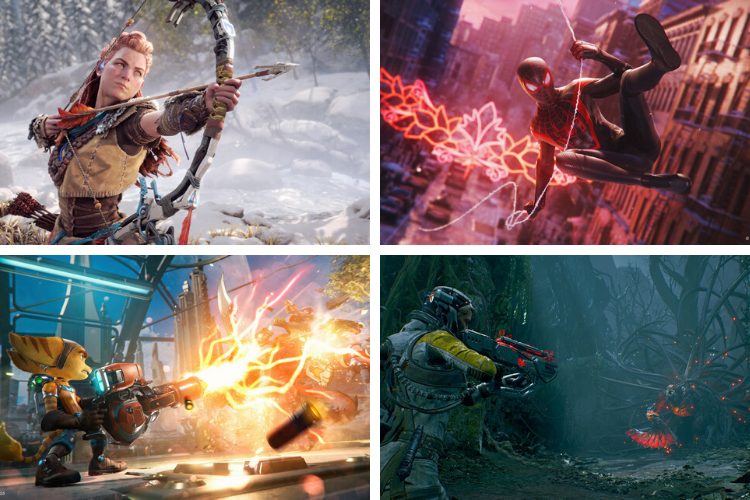 Now that the PS5 is all set for launch, here are the games that you can expect to play with your futuristic looking console in the year ahead.
Grand Theft Auto V
Spider-Man: Miles Morales
Gran Turismo 7
Ratchet and Clank: Rift Apart
Project Athia
Stray
Returnal
Sackboy: A Big Adventure
Destruction Allstars
Kena: Bridge of Spirits
Goodbye Volcano High
Oddworld: Soulstorm
Ghostwire: Tokyo
Jett: The Far Shore
Deathloop
Godfall
Solar Ash
Hitman 3
Astro's Playroom
Little Devil Inside
NBA 2K21
Bugsnax
Resident Evil VIII: Village
Pragmata
Horizon Forbidden West
Demon's Souls
Final Thoughts
The PS5 is designed to captivate your senses in ways you never thought possible, and you'll be able to experience games much more seamlessly, with lightning fast loading.With the PlayStation 5, Sony is aiming to deliver a truly transformative gameplay experience where worlds will be richer and more beautiful.
Until then enjoy this stunning trailer of the PS5 and save up for the holiday spending!
Note: When you purchase something on our website after clicking links in our articles, we may earn a small commission. Read our affiliate link policy for more details.