If you're having trouble with the network connection in Windows 10 Anniversary Update, you can check the status of your current network to know if you're having problems. You can also use the new tools available on the page to automatically fix common issues. In this post, we take a look at how to quickly fix network issues in Windows 10.
How to Quickly Fix Network Issues in Windows 10
In Windows 10 Anniversary Update, you can see your network status at a glance by going to the Network Status page. To do this:
1. Click the Start button and select Settings.
2. On the Settings screen, click Network & Internet.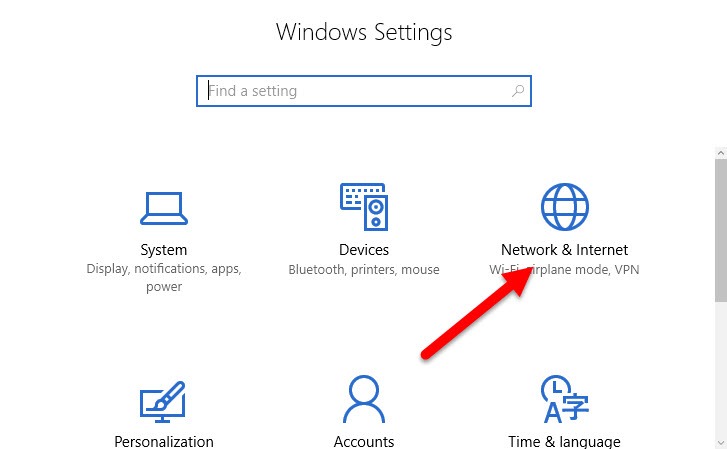 3. You will find yourself on the Network status page. Here you can see the status of the current network connection.
4. If you have a good network connection, this screen will give you all the details about the network. If there's a problem, as it is on my PC, you will find a couple of tools that can automatically repair any common issues that are affecting it.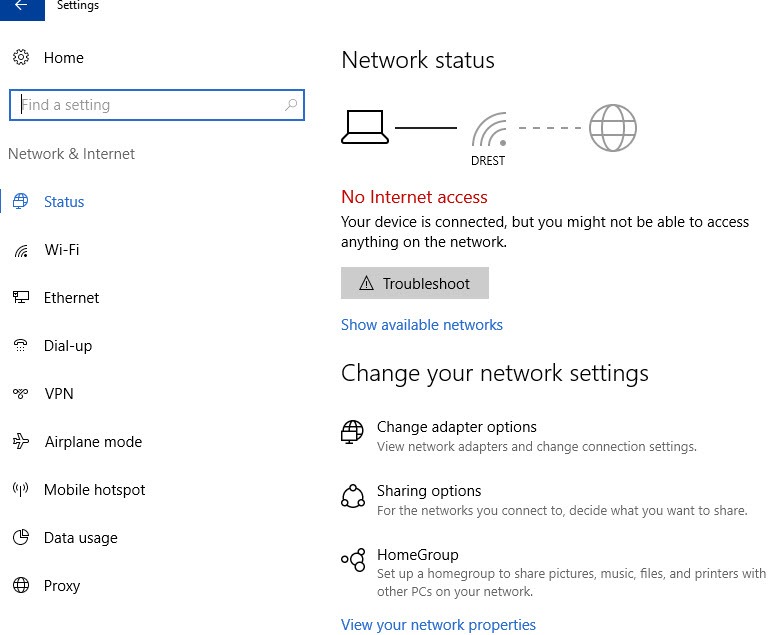 Click the Troubleshoot button. It will open the Windows Networks Diagnostics troubleshooter, which will run a series of tests to fix the most common network related problems.
5. If the troubleshooter does not solve the problem, you can do a complete reset of your network connection. At the bottom of the Settings screen, look for the Network Reset button and click it. This will completely delete all network settings and re-install all your network adaptors.
It will also set other other networking components back to their original settings. You can then re-configure the network afresh to resolve the network problems. If you have virtual switches or VPN client software installed, you may need to reinstall any required software again. Doing a complete reset also requires a PC restart.
Hopefully these new tools should help resolve your network issues in Windows 10. Have you tried using the new tools to fix network issues on your Windows 10 PC? Has it helped?
If you found this article helpful, you can check out our archives section for more Windows tips and tutorials.