Shortcuts are great but there are simply too many of them to keep in mind. Now you don't have to worry about remembering those triple whammy's anymore. Quick Solutions is out with their Kickstarter project that will bring all your favorite shortcuts and commands a tap away with QuickPad. Here's more on the eye catching gadget that can transform the way you work and play.
What is QuickPad?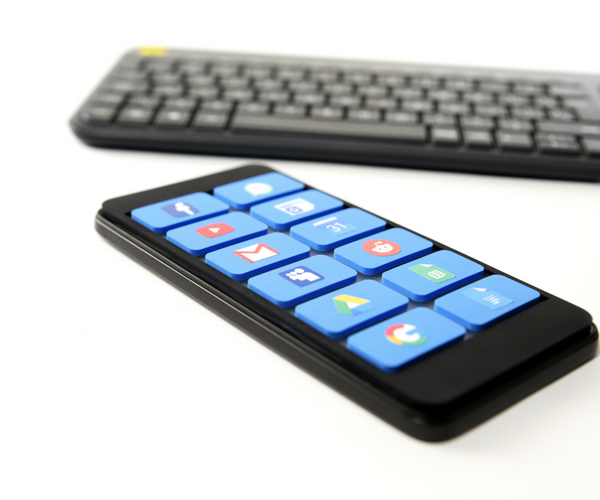 QuickPad is a smart 6.7 x3.35 inch device with an LCD touchscreen that can be connected to your computer to perform essential functions  using shortcut keys. The device has a 3000 mAh battery and a built-in folding stand for ergonomic usage. A rubber case helps prevents slipping on the surface. 2GB of RAM and a Bluetooth 4.2 connection ensures smooth fast operation.
QuickPad is quite versatile, capable of working horizontally as well as vertically. And is great for both left and right handed users. It works on computers running Microsoft Windows, Mac OS and Linux.
Using QuickPad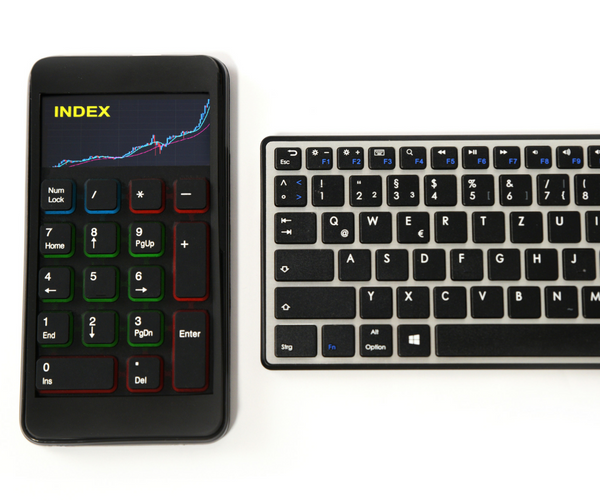 QuickPad has ready-made keys for use in a number of areas such as 3D design, movie editors, social media, office applications, kids apps, gaming and a whole lot more. To get started, you only have to plug the device into your PC and install the drivers to get started.
Customizing QuickPad
You can then customize the keys using the QuickPad app. You can change the quantity, shape, color, size, and position of the keys and even import your own icons. It also lets you display data from online widgets and apps, such as weather forecasts, currency rates, and news. You can even check notifications from your favorite messengers or use it as a calculator.
If you want to use it on more complicated software, that's possible too! The device allows you to program up to 45 keys on its screen. In fact, it is so versatile that it even allows you to change screens or plug another QuickPad to access more commands quickly.
In Gaming
If you're a hardcore gamer, there is a silicone keyboard that is designed to give feedback when pressing the keys. Again, there is complete customizability with the keys and you can assign all of your essential actions to access them faster.
As a Remote Control
QuickPad has built-in infrared and radio modules that allow you to use it as a multi-remote controller for your various devices. The shortcut buttons in the device let you quickly change between mouse touchpad, qwerty keyboard and remote for you Hi-Fi or Smart TV.
Also Read: Kickstarter App for iPhone Review
With Physical Buttons
For those who like to work with the physical buttons this device offers use of 8 silicone keyboards with sticker labels that you can use to print your own icons.
Backing & Availability
Quick Solutions is looking for a $9214 funding to make QuickPad a reality. The device will cost around $104 and will start shipping during October 2018. You can find more information and details on its Kickstarter crowdfunding campaign page.
Again, don't forget to make sure you take necessary precautions when backing a crowd funding campaign.
What do you think of the QuickPad? Is this something that excites you? Let us know in the comments.