If you own an iPhone 5s, iPhone 6, iPhone 6 Plus, iPhone 6s, and iPhone 6s Plus, iPhone SE, iPhone 7, and iPhone 7 Plus, use this simple tip to save iPhone battery life. The feature works by simply placing your iPhone face down and preventing the screen from turning on when notifications arrive.
You can save on battery life only if you receive a ton of notifications every time. This feature actually works on specified devices running iOS 9. The feature itself is called Facedown Detection.
Usually, when you place your iPhone with the screen facing upwards, the screen will automatically turn on and light up when a new notification arrives. You can then simply peek into the screen to read the notification. Only if some action is required to be taken, you will pick up the phone.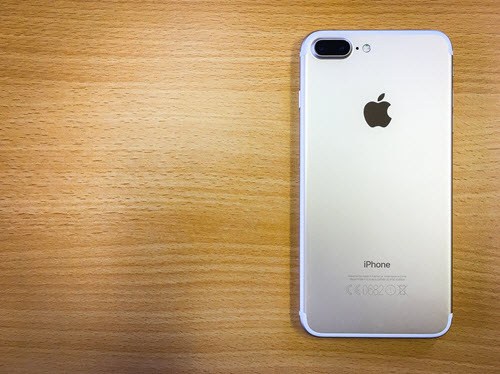 Now if you don;t want to keep viewing these notifications as and when they arrive, you can simply place the phone with the screen facing down. In such a situation, when a new notification arrives, yor screen will not turn on and light up. Instead, you will hear notification sounds and your phone will also vibrate. So by not turning on the screen, every few minutes or so, you save valuable battery life.
Note: This feature does not work in devices running iOS 8 or earlier versions.
Also, this feature does not work on the iPhone 5, iPhone 5c, iPhone 4s, and other older iPhone models. It also does not work on iPad and iPod Touch devices.
The reason for the incompatibility is that the Facedown detection feature requires specific hardware. It makes use of the motion coprocessor, feature which is also used for tracking your activity steps. So in case, you have a compatible device running iOS 9 or higher and the Facedown detection feature does not work, you can go to your iPhone settings and make sure the Fitness Tracking feature is enabled.
1. Go to Settings > Privacy > Motion and Fitness.
2. Ensure that the Fitness Tracking toggle button is set to On.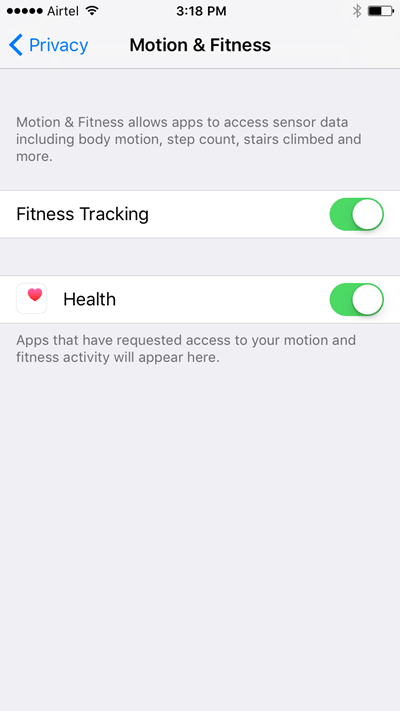 So if you've not been making use of the Low Power Mode feature in iOS 9, it will be helpful to simply place your phone face down and save iPhone battery life.