In iOS 10, Apple changed the way a user unlocks the phone. Now, the swipe-right action open the iOS widget screen and doesn't unlock the phone. If you don't like this option and would rather use the old method of swiping right to unlock your iPhone, you can switch it back to the way it was in iOS 9. This option only works for users using Touch ID.
In iOS 9, you use the Touch ID fingerprint recognition feature to unlock your phone with ease. You press the home button on your device to wake it, and if you had a passcode, you keyed it in to get to your Home screen.
How to Unlock Your iPhone in iOS 10
In iOS 10, swiping right opens up the lock screen widgets page and swiping left opens up the camera. To change the iOS 10 Touch ID behavior to how it was in iOS 9:
1. Go to Settings.
2. Tap General.
3. Scroll down and tap Accessibility.
4. In the Accessibility screen, scroll down and tap Home Button.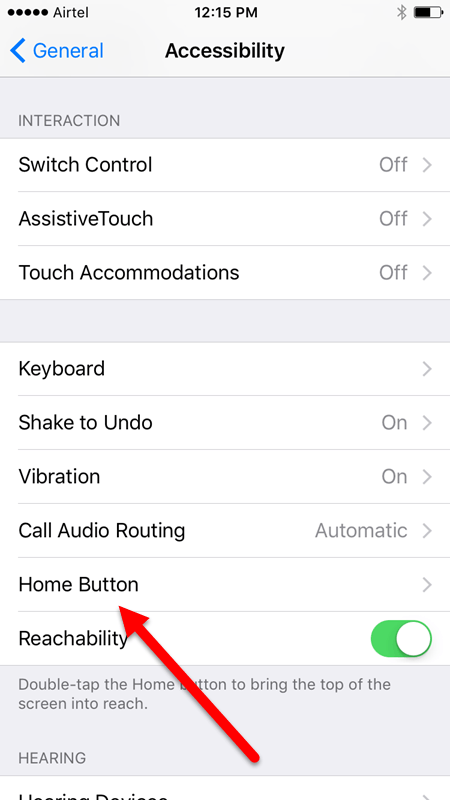 5. In the Home Button screen, toggle the Rest Finger to Unlock button to turn it on.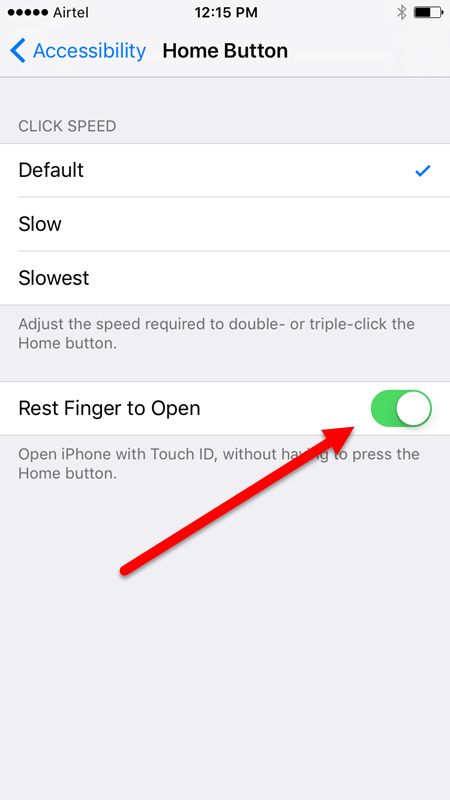 6. Now power off your phone and power it on again.
7. Press the Home button. You should now be able to use Touch ID to unlock your iPhone without having to Press the Home button again.
Its nice that Apple has still retained the old option of unlocking the iPhone as many users may not take it lightly to changing the way they've been unlocking their iPhone all these years.
If you found this tutorial useful, check out our archives section for more iOS tips and tutorials and get the maximum out of your iOS device.