Are you looking for a romantic partner? Do you wish to overcome geographical barriers and date someone you might not have encountered in your daily life? Well, a dating app is your best bet. With the overwhelming number of dating apps on the Play Store, it becomes challenging to find legit profiles. Not to mention the sea of fake accounts and catfishing scams. Enter CoyAmore, a reliable dating app with exclusive introvert-focused features.
Developed by Introwoo LLC, the app prioritizes user privacy & security and implements strict measures to secure personal data. Also, their stringent verification process ensures genuine accounts. It creates an authentic environment to find your dream match.
Features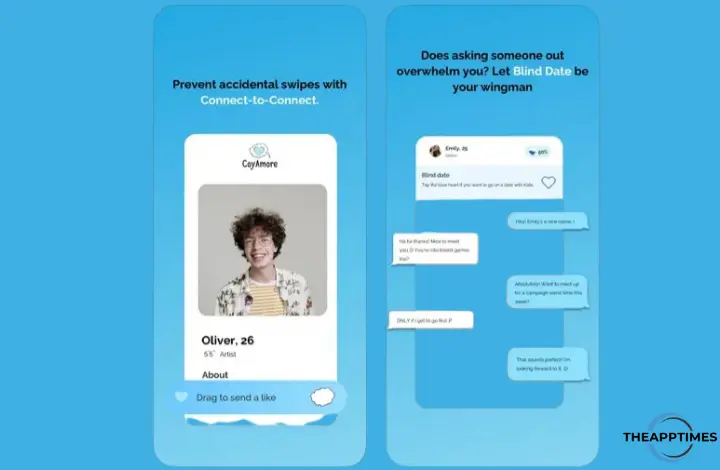 To begin, download CoyAmore, fill out your profile and upload authentic photos. Business Insider says, "A well-lit, classic headshot is the best option for your dating profile's main photo." Swap those other selfies you're uploading for visually-appealing photos taken by a professional photographer. Remember, someone swipes left or right on your profile solely based on your profile picture.
Heard of The Five Universal Love Languages by Gary Chapman, a renowned author cum marriage counsellor? Well, CoyAmore integrates this concept. For that, you'll reorder the 5 love languages – Words of Affirmation, Acts of Service, Receiving Gifts, Quality Time and Physical Touch. And based on your choices, the app calculates your compatibility with potential partners and matches you with them. Wouldn't it be a pleasure to find someone who showers you with thoughtful gifts and gives undivided attention, just the way you like it?
Features of CoyAmore Dating App
A peek at CoyAmore's 5 empowering features that make it a must-download.
Connect-to-Connect: Avoid unintentional swipes with this feature. Browse through profiles with utmost confidence and reduce the chances of accidental interactions or misjudgments.
Retract: Comes in handy for the times you send a Connect Request by mistake. Also, revisit profiles and reconsider matches you might have overlooked initially.
Boost: If you're a travel enthusiast, open to long-distance relationships or looking to broaden your dating pool, you'll love this feature. It helps you venture beyond proximity and connect with potential partners from various locations.
Reveal: Unlike other apps, this feature is absolutely free. Learn of people who are intrigued by your profile or find you appealing. Not only does this add a layer of curiosity, but serves as a conversation starter. Doesn't it?
Blind Date: Ask someone on a date without any anxiety with this intriguing feature. Download CoyAmore now to learn how.
In addition, there is the regular Match and Chat feature to help you match with potential matches based on your location and interests. And Chat.
At any point in your dating journey, if you encounter inappropriate behaviour or suspicious accounts, CoyAmore's reporting and blocking tools come to your rescue. This ensures a secure and respectful environment.
Even with reporting tools in place, you might encounter occasional miscommunications. But the ability to access and connect with a wider pool of potential partners outweighs this minor inconvenience.
What sets CoyAmore Dating App apart from other dating apps?
CoyAmore Dating App sets itself apart from other dating apps in several ways:
Focus on introverts: CoyAmore is specifically designed for introverted individuals. It aims to provide a platform where introverts can connect and find meaningful relationships. This focus on introverts sets it apart from other dating apps that may cater to a broader audience.
Unique features: CoyAmore offers unique features that enhance the dating experience for its users. Some of these features include Boost, Retract, Reveal, Connect-to-Connect, and Blind Date. These features add a layer of excitement and customization to the app, making it stand out from other dating platforms.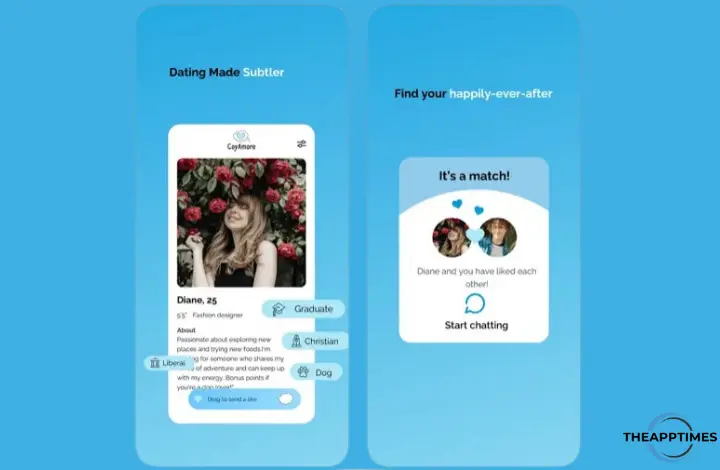 Comfortable and subtle dating experience: CoyAmore emphasizes creating a comfortable and subtle dating environment. It recognizes that introverts may prefer a more low-key approach to dating and provides features that cater to this preference. This focus on creating a comfortable and subtle dating experience distinguishes CoyAmore from other apps that may prioritize more extroverted and flashy interactions.
CoyAmore Premium: CoyAmore offers a premium version of the app with exclusive features. These features include Blind Date on all chats, unlimited likes and retractions, the ability to reveal all profiles that sent you a like, 2 free boosts every month, and advanced filters for profile preferences. The availability of these premium features sets CoyAmore apart by providing additional options and benefits to its users.
Overall, CoyAmore Dating App stands out from other dating apps due to its focus on introverts, unique features, emphasis on a comfortable and subtle dating experience, and the availability of CoyAmore Premium with exclusive features.
Unlock the world of possibilities with CoyAmore's transformative experience. Download the app now and let it connect you with a compatible match or your happily ever after.