Want to know who's calling you even without looking at your iPhone? You can do that by assigning special ringtones for individuals, especially family members or close friends. Its a totally fun way to personalize your contacts and in this quick guide, we'll show you how to set custom ringtones for individual contacts on your iOS device.
Additional Reading: If you want to create a custom ringtone, click here to do it using iTunes. If you want to make use of existing ringtones on your iOS device or buy tunes from the App Store to add to individual contacts, continue reading.
How to Set Custom Ringtones for Individual Contacts
1. Open the Phone app and navigate to the Contacts tab.
2. Tap on the contact you want to assign a custom ringtone to.
3. Tap Ringtone.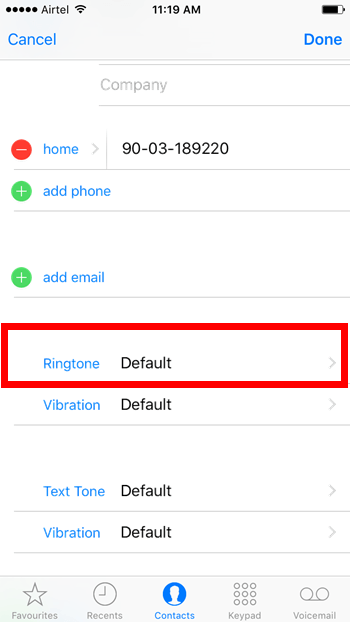 4. You will be taken to the ringtones screen where you can choose a ringtone of your choice. If you don't like what you see, you can also tap the Buy More Tones link to buy a tune of your choice from the App Store.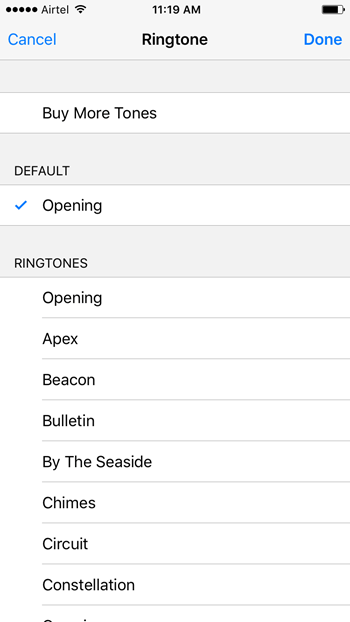 5. Once you've made your selection, click Done.
Repeat the procedure for any other contact you wish to identify with the ringtone in your Address book.
That's it! You have just set custom ringtones for individual contacts in your iPhone.
If you found this useful, please check out all our other iOS tips in the Archives section of the website.