If you've tried looking for third party calendar apps on the Play Store, you may have realized that practically all of them fall short of what you would call a fully functional, feature-rich app. In fact, using the stock calendar app that comes with your phone would be a better choice. However, thanks to Sunrise Atelier's impressive app Sunrise, you now have a calendar app that's worthy of a download.
Sunrise Calendar App Makes You Truly Rise and Shine
The app first launched on the iOS platform to positive reviews and we're glad to see it finally make it to Android. In this post, we take a look at what makes Sunrise an app you'll never want to stop using.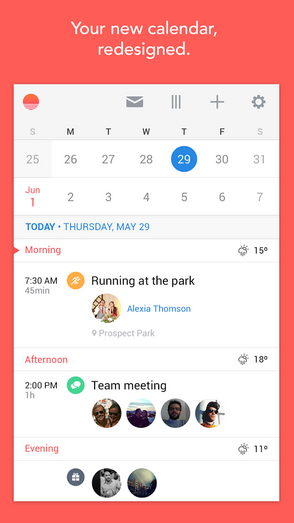 Sunrise Calendar app allows you to integrate iCloud Calendar, Facebook and Google Calendar apart from connecting with your social media accounts such as Twitter, Foursquare, LinkedIn, and Producteev.
The UI of Sunrise Calendar is clean and intuitive, offering a day by day view of all your events. At the top of the screen is a menu showing the invitations you received, letting you toggle between the day view mode and hour view mode, offering you the option to add a new event, and modify the app settings.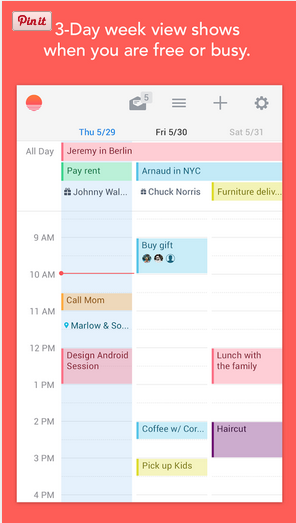 ?Below the main menu lies a calendar view, which can be expanded to the monthly view by scrolling up and down. The app doesn't just offer the basic calendar and event setting options. It is also deeply integrated with Google Maps which means you can make use of the feature to find directions to any event held in a specific location.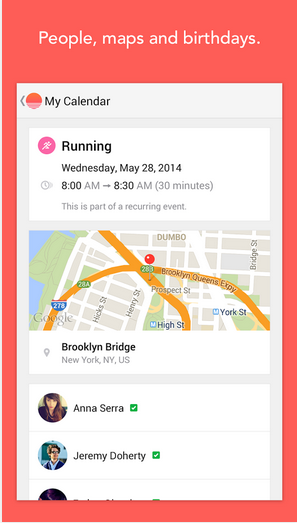 And if you like to view event details in a widget, the app comes with its very own Home screen widget that shows you everything you need without having to open up the app.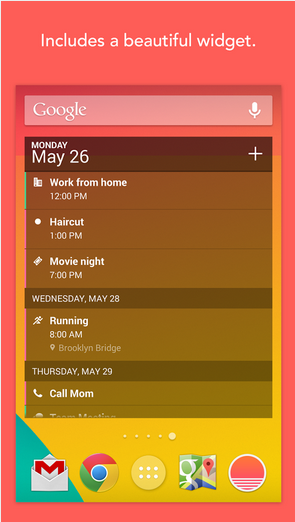 ?You also have a nifty weather icon beside each day showing you the weather forecast. You can head over to the Settings area to tweak the temperature unit to Celsius if you so desire.
Additionally, you have options to view a contact photo and view Facebook events and birthday reminders at a glance. The app even syncs with Google calendar and auto-fills locations for events as you type them.
Sunrise for Android isn't without its faults, but being the first iteration of the app, its fair to expect missing features. For instance there is no Exchange support nor is there support for tablets. The good news however is that both these features will be coming this summer. Other features that the developers could look into is the inclusion of a Search box, a more comprehensive month view which will also indicate days when you are busy and the ability to set events later than a year. The Sunrise widget could also do with more than just the Agenda view.
I guess all these missing features will gradually be incorporated into the app, but for now, there's more than enough features to make you want to make that switch from your default calendar app to Sunrise. In any case, you can use the web iteration of the app at calendar.sunrise.am if you want a more feature-rich app to work with.
Download Sunrise Calendar App for Android