If you are a vlogger, you simply can't do without a good, versatile tripod that will work for you in any given situation, whether as a tripod or as a handheld device. SwitchPod is a delightfully lightweight tripod that aims to let you focus more on shooting and less on setting up your gear. Simply put, if you are frustrated with your GorillaPod, the SwitchPod is a great alternative. Here's more on the exciting handheld that everyone's waiting to use.
SwitchPod – GorillaPod Alternative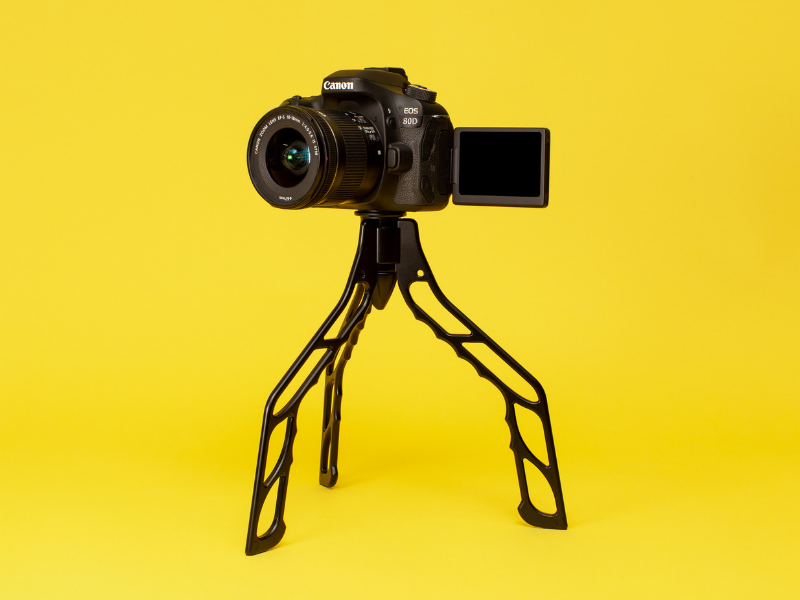 One of the biggest pain points of most handheld devices is the setup. Setting up the phone, camera or other gadget involves a lot of twitching and fussing. Then switching from a handheld to a tripod involves further more fiddling around. That's not ideal when you're in the middle of shooting your best gigs.
SwitchPod is brilliant in that it is compact enough to let you quickly switch modes. One minute you're using it as a handheld, the next minute, you can place it down to use as a tripod.
Easy Setup
Another great advantage with the SwitchPod is that it is sturdy, yet lightweight and works with any camera. The embedded 1/4-20″ standard tripod screw and tightening knob lets you attach any camera in seconds, so you don't have to be fussing around with tripod mounting plates.
Easy to Switch, Hold & Carry Around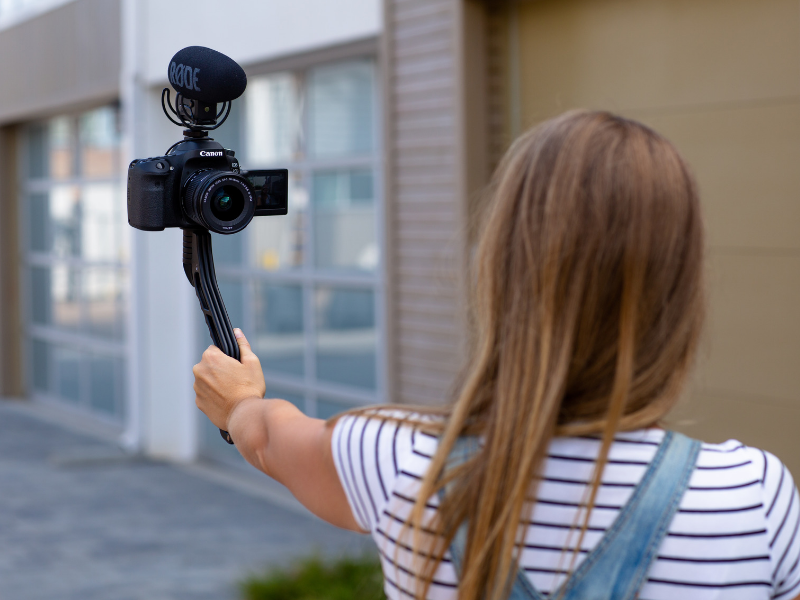 The legs of the SwitchPod have grooves that make it easy to grip the handheld at any level along the neck. Plus, there are magnets in them that help to keep it together in a collapsed state. If you need to switch to tripod mode, just flick your wrists and place them down. Its as simple as that.
The thinness of the SwitchPod also makes it easy to slip it into a camera bag or a pocket. If you prefer, you can even attach it to your bag with a carabiner.
No Sagging
If you are using a heavy camera, you don't have to worry about the SwitchPod doubling over under its weight. Despite being a light-weight it is incredibly strong. The aluminum alloy build is designed to support a heavy camera, lens, microphone, and more without breaking or slowly collapsing. In fact, it can easy hold up to 100 pounds without getting crushed.
Adaptable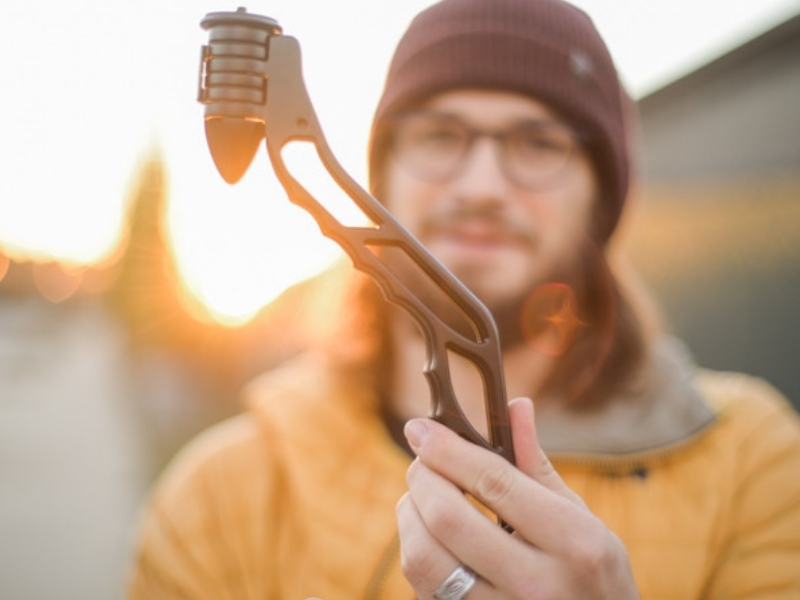 If you have a bunch of tripods with the same quick release adapters, you can modify the SwitchPod by adding your own quick release plate. You can also add a ball head, if you like. You can even use the included ¼-20″ threads on the legs to add a microphone, monitor, LED light, or keychain.
Key Features of SwitchPod
 Weight: 11.1 oz / 315 grams
 Material: Aluminum (Alloy)
 Length in Collapsed Handle Mode: 11″ long
 Size of Handle: 1.5″ deep by 0.75″ wide
 Size in Tripod Mode: 9.75″ tall by 9.75″ wide
 Color: Black
 Two ¼-20 threads for accessories
 Circle pad to protect base of camera
Final Thoughts
The SwitchPod is a really exciting accessory for anyone who is struggling with their existing handhelds and tripods. It is lightweight, compact, and works with any camera. Switching between handheld and tripod mode is super quick too!
SwitchPod is entering its last week on Kickstarter. It already has overshot is pledged goal by over $200,000. You can pledge $79 to get your SwitchPod delivered in August and save $20 on the retail price. ($99).
Check out all the features of this exciting gadget on Kickstarter and let us know what you think.