Excel is a widely used spreadsheet tool that allows users to organize, analyze, and visualize data. While it is a powerful tool on its own, there are AI-powered tools available that can take your Excel skills to the next level. These tools leverage artificial intelligence to automate complex tasks, enhance data analysis, and provide valuable insights. In this article, we explore the best AI tools for Excel that will help you become an Excel power user.
The Best AI Tools for Excel to Hone Your Excel Skills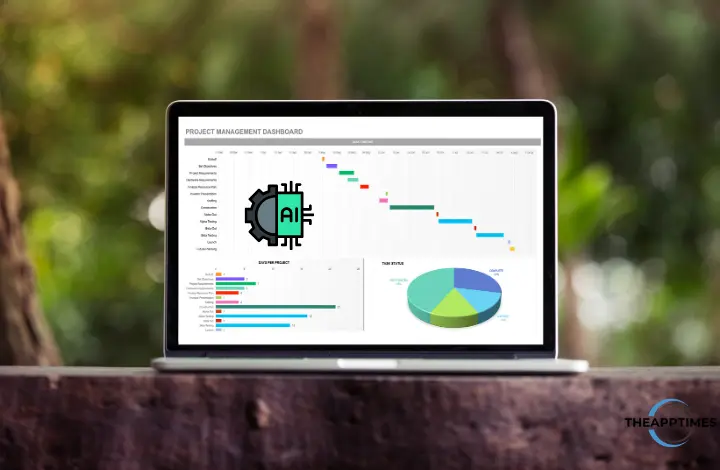 Analyze Data: Unleash the Power of AI Insights
One of the built-in AI tools in Excel is Analyze Data, formerly known as Ideas. This powerful tool utilizes artificial intelligence to provide suggestions and insights tailored to your data analysis needs. By analyzing your data, Analyze Data can detect trends, identify patterns, and offer visualizations that can help you derive meaningful insights.
For instance, if you have a large dataset and you want to identify trends or patterns within it, Analyze Data can provide you with relevant visualizations and summaries to make the analysis process easier. It can also answer natural language queries about your data, giving you instant answers and saving you time.
With Analyze Data, you can make data-driven decisions quickly, even if you are not an Excel expert. The more you use it, the smarter it becomes, adapting to your specific data analysis requirements.
Linked Data Types
Linked Data Types in Excel allow you to connect your data directly to reputable online sources. This AI-powered feature enables you to extract up-to-date information automatically by simply typing a company name, a geographic location, or any other linked data type.
For example, if you want to gather stock information for a specific company, Excel can retrieve the latest stock prices, price changes, and other relevant data from the web. Similarly, you can extract population data, tax rates, or other geographic information by typing the name of a country, city, state, or territory.
By linking your data to external online resources, you can ensure that your data is always accurate and up-to-date. This feature saves you time and effort spent on manual data entry and allows you to focus on analyzing the data rather than collecting it.
Insert Data from Picture
Say goodbye to manual data entry with the "Insert Data from Picture" feature in Excel. This AI-powered tool allows you to convert images of tables or data into editable Excel spreadsheets. By simply taking a photo of a data table, Excel can recognize the rows and columns and convert them into individual cells.
This feature not only saves you time but also improves accuracy by reducing the chances of manual data entry errors. It is especially useful when dealing with large datasets or when you need to extract data from printed materials.
You can capture data from a printed report, a financial statement, or a handwritten document. Excel can turn those images into editable data within seconds. This AI-powered tool is a game-changer for anyone who deals with data entry on a regular basis.
Dynamic Arrays
Dynamic Arrays in Excel revolutionize the way you work with formulas and calculations. This AI-powered feature allows you to work with formulas that automatically spill results into adjacent cells. Instead of manually copying and pasting formulas, Excel can detect patterns and automatically apply them to the necessary range of cells.
Dynamic Arrays enable you to perform calculations and generate results more efficiently. With functions like SORT, UNIQUE, FILTER, and SEQUENCE, you can manipulate data and obtain multiple results in a single cell. This feature simplifies complex calculations and reduces the need for additional formulas or manual adjustments.
By leveraging the power of dynamic arrays, you can save time and effort spent on repetitive tasks and focus on analyzing and interpreting the results.
Excelformulabot
Excelformulabot is an AI-powered plugin that enhances your Excel experience by generating formulas and providing explanations. This tool uses GPT-3 AI technology to understand your requirements and generate the appropriate formulas based on your instructions.
Excelformulabot can also explain complex formulas in plain English. This makes it easier for you to understand the logic behind the calculations. Whether you need help with a specific formula or want to learn how to use Excel more effectively, Excelformulabot is there to assist you.
With its 97% accuracy rate and support for multiple languages, Excelformulabot is a valuable companion for both novice and advanced Excel users. It eliminates the need to search for formulas online or spend time deciphering complex calculations.
GPTExcel
GPTExcel is an AI-powered tool that generates and explains complex Excel and Google Sheets formulas. It is designed to streamline spreadsheet processes and increase productivity for individuals and businesses.
The tool has generated over 44,000 formulas so far, and it can be used to create formulas for both Mac and Windows versions of Excel.
One of the key features of GPTExcel is the ability to explain the logic behind the generated formulas. This helps users understand how the tool arrived at a particular solution.
Additionally, the tool can be used to generate formulas for Airtable and SQL queries. The free version of GPTExcel allows users to generate and explain formulas for Excel and Sheets only, with a limit of four requests per day and includes ads.
The Pro plan, which costs $6.99 per month, offers additional features such as VBA script, Apps Script, and Airtable Script Generator, SQL Query Generator, and up to 100 requests per day with no ads and priority access to customer support.
PowerExcel.ai
PowerExcel.ai is an AI-powered tool that simplifies data preparation and analysis in Excel. With PowerExcel.ai, you can automate common data preparation tasks and streamline your data-intensive workflows.
This tool provides dynamic templates that can be shared across different workbooks, making it easier to collaborate with your team members. It also offers dozens of dynamic array functions and Excel formulas that expand your capabilities and speed up your data analysis.
PowerExcel.ai is part of the Power Web 5 Suite, which includes other AI tools for various programs. This no-code/low-code app and database platform allows expert users to build their own apps without the need for extensive coding knowledge.
Lumelixr
Lumelixr is an AI-powered tool that generates Excel formulas based on your questions and instructions. By using natural language queries, you can ask Lumelixr to generate the exact Excel formula you need to achieve the desired result.
This tool saves you time and effort spent on figuring out complex formulas and debugging errors. Lumelixr allows you to focus on data analysis rather than data manipulation, as it provides the formulas you need in a simple and intuitive manner.
Lumelixr is useful for both beginners as well as experienced Excel users. It is a valuable tool that enhances your spreadsheet skills and empowers your team to work more efficiently.
PromptLoop
PromptLoop is an AI-powered tool that simplifies Excel tasks by using AI models to extract, transform, generate, and summarize text data. With PromptLoop, you can analyze sales lists, draft customer messages, perform research, and transform messy text with ease.
This tool is especially valuable for tasks that involve working with large volumes of data or require tedious manual processes. PromptLoop's AI models automate these tasks, saving you time and allowing you to focus on more important aspects of your work.
PromptLoop can simplify your Excel workflows such as analyzing survey responses, generating personalized email, or transforming messy text into valuable information.
Luminal
Luminal is an AI-powered tool that streamlines data analysis and visualization in Excel. By using natural language queries, Luminal allows you to create powerful data visualizations, perform complex cleaning operations, and generate insightful reports.
With its integration of Python, Luminal provides advanced data analysis capabilities and enables you to answer sophisticated questions about your data. It supports millions of rows of data, making it ideal for large datasets and complex analysis tasks.
Luminal also prioritizes data security by providing data encryption, zero data persistence, and secure hosting. You can confidently analyze and visualize your data without compromising its integrity.
Conclusion
Excel is a powerful tool on its own, but with the integration of AI-powered tools, you can unleash its full potential. Whether you need help with data analysis, formula generation, data visualization, or automation, there is an AI-powered tool that can assist you.
These tools simplify complex tasks, enhance your productivity, and provide valuable insights that can guide your decision-making process. By leveraging the power of artificial intelligence, you can become an Excel power user and unlock new opportunities for data analysis and manipulation.
Embrace the AI revolution in Excel and take your skills to the next level. Explore the AI-powered tools mentioned in this article and discover how they can transform your Excel experience.
So, why wait? Start exploring these AI-powered tools and take your Excel skills to new heights!