Gaming has become a truly immersive experience, and having the right equipment can make all the difference. One essential component for gamers is a high-quality gaming monitor. Whether you're a PC gamer, console enthusiast, or both, a top-notch gaming monitor can take your gaming experience to the next level. In this article, we'll explore some of the best gaming monitors available on the market today, catering to different gaming needs and preferences.
Why Choosing the Right Gaming Monitor Matters
Your gaming monitor plays a crucial role in how you experience your favorite games. It's not just about the visuals; factors like refresh rate, resolution, response time, and input lag can significantly impact your gameplay.
The best gaming monitors offer crisp images, vibrant colors, high resolutions, and fast refresh rates. They also provide a range of features to optimize your gaming experience, such as easy-to-navigate menus and customizable settings.
While there isn't a perfect gaming monitor for everyone, understanding your specific needs will help you make an informed decision.
PC gamers, for example, often prioritize high refresh rates and lower resolutions to achieve smooth gameplay. Console gamers may require a high-resolution display with HDMI 2.1 bandwidth to fully leverage the capabilities of their gaming consoles.
Before delving into our top recommendations, it's important to consider the type of games you play and your budget. A fast response time and low input lag are desirable features for any gaming monitor. They contribute to seamless motion handling and a responsive feel. With these factors in mind, let's explore the best gaming monitors available today.
The Best Gaming Monitors for a Truly Immersive Experience
HyperX Armada 27: A Solid Contender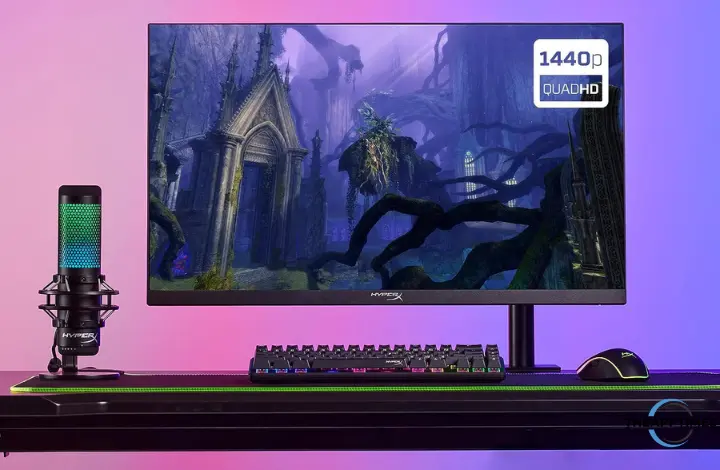 The HyperX Armada 27 marks the gaming peripherals brand's entry into the monitor space. This monitor offers impressive quality and performance, backed by a wide range of features and supported technologies. One unique aspect of the Armada 27 is its articulating arm, which adds a cool factor to its design.
While the arm may not be the perfect solution for everyone, and the monitor has some minor drawbacks, it's still a strong contender in the gaming monitor market. The Armada 27's price point may be slightly higher than average, but if it aligns with your needs, desktop setup, and budget, it could be the best gaming monitor for you.
What Reviewers are Saying About the HyperX Armada 27
Tom's Guide : The HyperX Armada 27 is a "very good monitor" with quality and performance…about as strong as you'd expect given this impressive pedigree.
TechRadar: calls the Armada 27 a "fantastic gaming monitor" with a "well-built premium feature." The boom arm that replaces the traditional gaming monitor stand is a standout feature that is hard to go back from.
ViewSonic XG2431: Great Budget Option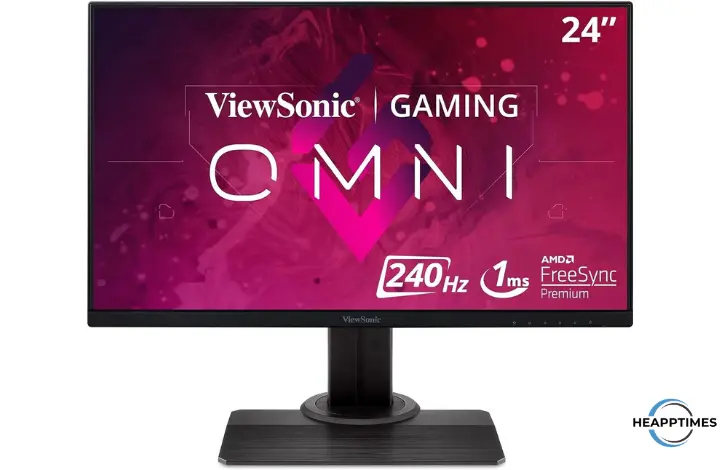 If you're looking for a gaming monitor that won't break the bank, the ViewSonic XG2431 is a great choice. It offers good gaming performance and features for its price. It has a high 240Hz refresh rate with native FreeSync support. Along with the AMD FreeSync Premium technology, it provides a smooth gaming experience with no screen tearing or lag.
It also has a fast response time, and an IPS panel with good color accuracy and wide viewing angles. However, there are some drawbacks such as a mediocre HDR color gamut, simplistic design, and lower resolution than some competitors.
What Reviewers are Saying About the ViewSonic XG2431
Tom's Hardware: The ViewSonic XG2431 is an excellent gaming monitor, especially when used for HDR content. It has top-notch video processing and a responsive 240Hz refresh rate.
DisplayNinja: states that the ViewSonic XG2431 is an excellent gaming monitor for competitive gaming thanks to its low input lag, quick response time, VRR support, and 240Hz refresh rate. It also has a 1080p resolution, which is great for gaming.
Samsung Odyssey OLED G9: Immersive and Stunning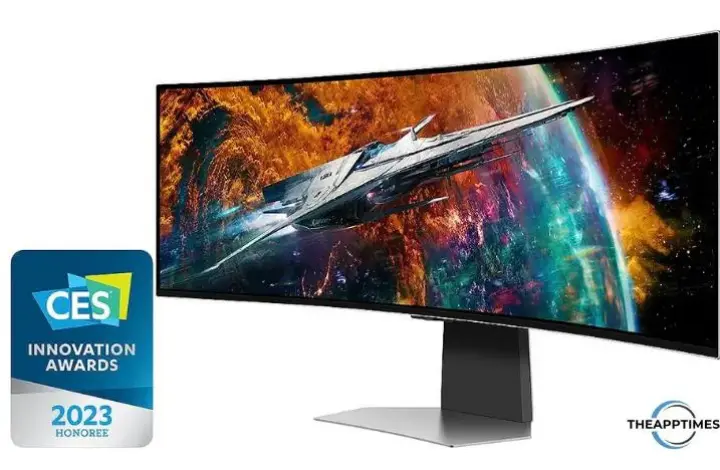 The Samsung Odyssey OLED G9 is a visually striking OLED curved gaming monitor that rivals top competitors like the Alienware AW3423DWF. With its immersive 49-inch curved display and stunning picture quality, it offers an excellent gaming experience. The fast 240Hz refresh rate and low 0.03ms response time further enhances its performance, particularly for games that require quick reflexes.
While the Samsung Odyssey OLED G9 comes with a higher price tag, its overall brilliance justifies the investment.
What Top Reviewers are Saying About the Samsung Odyssey OLED G9
RTINGS.com: The Samsung Odyssey OLED G9 combines fantastic gaming performance and outstanding picture quality, and it improves on other QD-OLED monitors.
Reviewed.com: describes the Odyssey OLED G9 as a "luxurious gaming monitor with lavish color, and the best gaming monitor we've tested to date."
LG UltraGear OLED 27: Low-Latency Gaming Excellence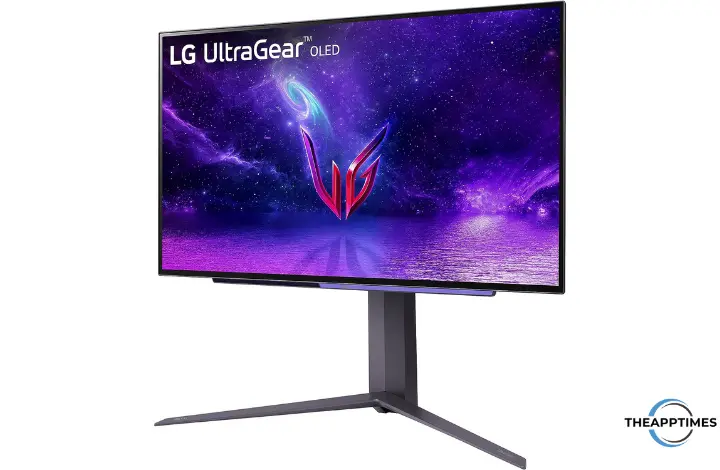 The LG UltraGear OLED 27 is a visually stunning gaming monitor. With its 2.5K OLED display, games appear phenomenal, and streaming content is a joy to watch. The monitor's super-fast 0.03ms response time and 240Hz refresh rate contribute to an enjoyable gaming experience. At under $1,000, it offers impressive value for its price point.
While the LG UltraGear OLED 27 has a few drawbacks, such as its relatively dim brightness and limited menu access, its picture quality and performance outweigh these minor concerns.
What Top Reviewers are Saying About the LG UltraGear OLED 27
Digital Trends: The LG UltraGear OLED 27 offers vibrant colors, excellent motion clarity, and a fantastic matte finish. It has a generous port selection and a sturdy stand with plenty of adjustments.
Clear Crypt: states that the LG UltraGear OLED 27 offers a 1440p resolution, up to a 240Hz refresh rate, and a remarkable 0.03 millisecond response time. It is considered one of the best gaming monitors available.
Alienware AW3423DWF: The Ultimate Curved QD-OLED Monitor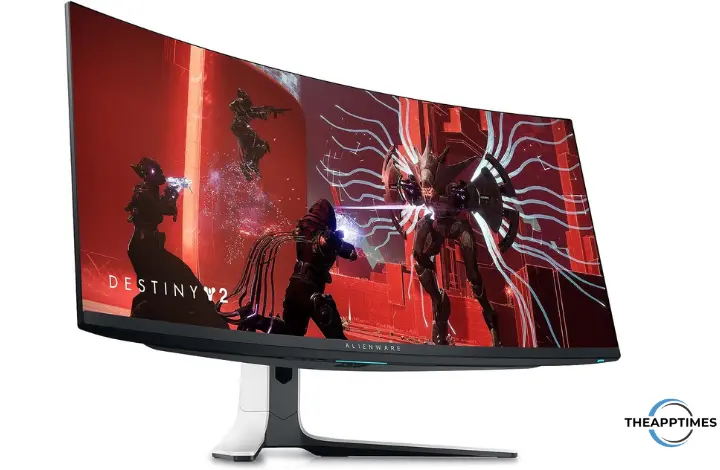 The Alienware AW3423DWF QD-OLED is the pinnacle of curved gaming monitors. With its 34-inch display and 3440 x 1440 resolution, it offers a truly immersive gaming experience. The monitor's 165Hz refresh rate and 1ms response time provide smooth and lag-free gameplay.
While the AW3423DWF may be considered a minor update from the previous model, it still offers excellent image quality and performance. The inclusion of HDMI 2.1 support and a lower price point make it an attractive option for newcomers to the gaming monitor scene.
What Top Reviewers are Saying About the AW3423DWF QD-OLED
PCWorld : states that the Alienware AW3423DWF is a fantastic ultrawide monitor that successfully defends its throne against recent OLED and Mini-LED alternatives. It has the best SDR image of any OLED monitor available for $2,000 or less, and it delivers an HDR experience that is much better than its predecessor.
CNET: mentions that the Alienware 34 Curved QD-OLED is still one of the best curved gaming monitors, complete with an excellent refresh rate, a wide color gamut, and AMD FreeSync Premium Pro. The ultrawide monitor still impresses, and for the price, it's a mighty fine deal for those looking to see what OLEDs are all about.
Sony Inzone M9: Perfect for PS5 Owners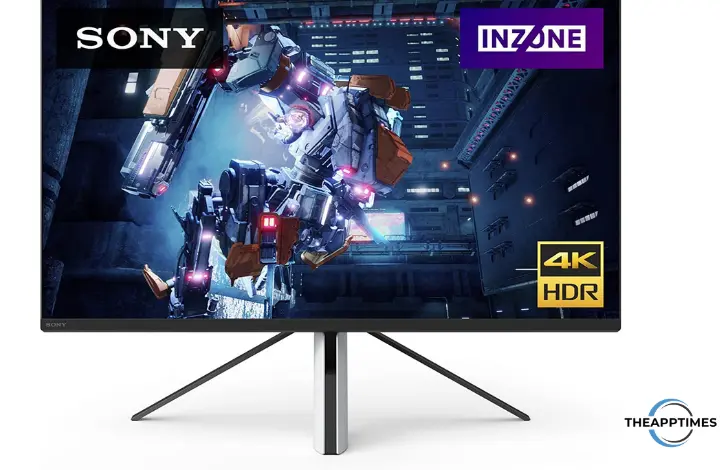 Designed for both PC and PS5 gaming, the Sony Inzone M9 is a fantastic gaming monitor. Its 27-inch 4K 144Hz display delivers sharp and vibrant visuals, while the buttery smooth refresh rate enhances gameplay.
With its minimalist design and competitive price of $899, it's an excellent choice for gamers who want to enjoy both PC and console gaming on the same display.
While the Sony Inzone M9 has a few minor drawbacks, such as its inability to rotate 90 degrees and weak bass on the built-in speakers, its overall performance and value make it a top contender in the gaming monitor market.
What Top Reviewers are Saying About the Sony Inzone M9
IGN : states that the Sony Inzone M9 is an incredibly impressive gaming monitor. It offers a 27-inch 4K screen with a 144Hz refresh rate, IPS colors, HDR 600, VRR, and G-Sync compatibility. The design is sleek and clean, with small bezels and no extravagant RGB lighting.
PCGamesN: mentions that the Sony Inzone M9 is a great monitor for those who require 4K in a smaller package. It offers fantastic color accuracy, a sharp image, and a high refresh rate.
Conclusion
Choosing the right gaming monitor is essential for an immersive and enjoyable gaming experience. Whether you're a PC gamer, console enthusiast, or both, our selection of the best gaming monitors covers a range of needs and preferences.
From budget-friendly Acer XFA240 and the stunning visuals of the Samsung Odyssey OLED G8, there's a gaming monitor for every gamer. Consider your specific requirements, budget, and gaming style to find the perfect gaming monitor that will elevate your gaming experience to new heights. Happy gaming!