Alienware has once again pushed the boundaries of gaming monitors with their latest release, the AW2724HF. With its impressive features and competitive price point, this 27-inch monitor is set to revolutionize the gaming experience. In this article, we delve into the remarkable specifications and cutting-edge technology that make the Alienware AW2724HF one of the best gaming monitors on the market.
Alienware 27 AW2724HF Monitor: Features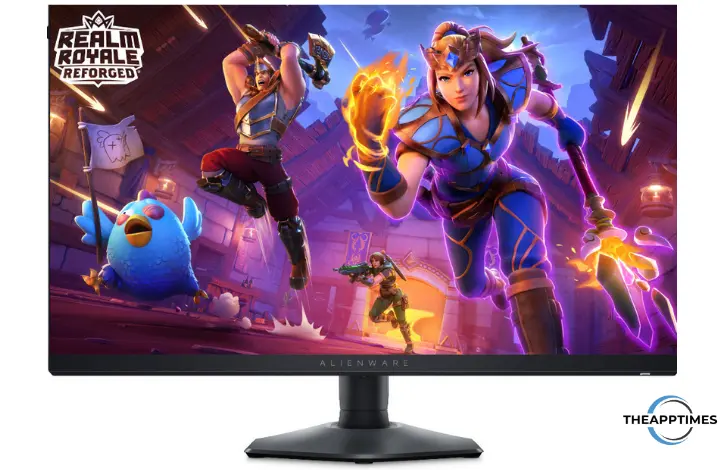 Unparalleled Refresh Rate and Response Time
The standout feature of the AW2724HF is its mind-boggling 360Hz refresh rate. This means that the screen refreshes every 2.7 milliseconds, providing incredibly smooth visuals during fast-paced games.
Say goodbye to motion blur and ghosting, as the fast IPS panel and 0.5ms response time ensure that every frame is rendered with exceptional clarity and precision. You'll be able to react quicker and gain a competitive edge in the action like never before.
Expansive Display for Immersive Gameplay
The expansive 27-inch Full HD display of the AW2724HF offers 21% more visual real estate than standard 25-inch monitors. This display puts you right in the middle of the action. You can enjoy wide viewing angles and vibrant, lifelike visuals thanks to its sRGB 99% color coverage. Whether you're exploring vast landscapes or engaging in intense battles, the AW2724HF ensures that every detail is crystal clear and every color is accurately represented.
Tear-Free Gameplay with AMD FreeSync™ Premium
Screen-tearing and gameplay stutter can be major distractions during intense gaming sessions. However, with the AW2724HF's AMD FreeSync™ Premium technology and VESA AdaptiveSync certification, these issues become a thing of the past.
You can experience tear-free, buttery-smooth gameplay as the monitor synchronizes the refresh rate of your graphics card with its own. This way, it eliminates any visual artifacts, providing a seamless gaming experience.
Optimal Eye Comfort for Prolonged Gaming Sessions
Gaming marathons are no longer a problem with the AW2724HF's ComfortView Plus technology. This built-in feature reduces blue light emissions without compromising color accuracy. This lets you game for longer periods without straining your eyes.
You don't have to worry about eye fatigue and discomfort. Instead, you can focus on achieving your gaming goals with enhanced comfort and peace of mind.
Revamped Legend 2.0 Design for Competitive Gamers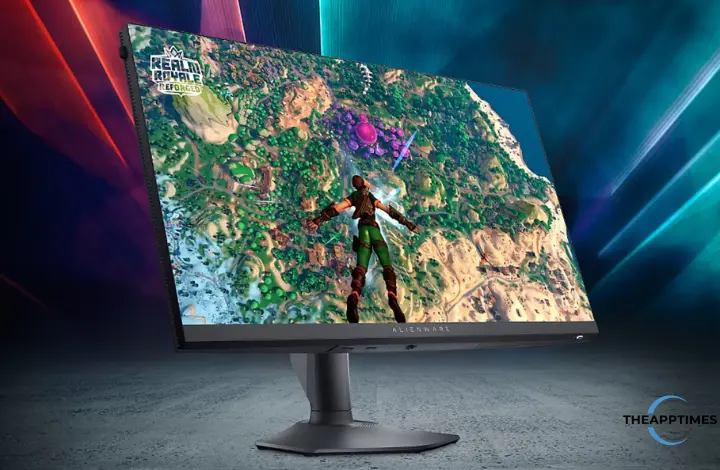 The Alienware AW2724HF is a powerhouse in terms of performance. But, it also boasts a sleek and ergonomic design tailored for competitive gamers.
The Legend 2.0 ID design features a hexagonal base, a retractable headset hanger, and a fully adjustable stand that allows you to find the perfect viewing angle.
The centralized OSD joystick provides easy access to monitor settings, ensuring that you can make adjustments on the fly without interrupting your gameplay. Alienware has truly left no stone unturned in their quest to enhance your overall gaming experience.
Versatile Connectivity Options
The AW2724HF offers a range of connectivity options to suit your gaming needs. With a power button, power connector, USB Type-B upstream port, and multiple SuperSpeed USB 5Gbps Type-A downstream ports, you can easily connect various devices and peripherals.
The inclusion of HDMI and DisplayPort ports further expands your options. You can connect your monitor to different gaming platforms and devices with ease.
Meticulously Designed for Convenience
Alienware understands the importance of convenience for gamers. They have incorporated several thoughtful features into the AW2724HF. The monitor comes with a retractable headset hanger. This provides a dedicated space to store your headset when not in use.
Additionally, the 100x100mm VESA mount interface allows you to easily mount the monitor on compatible stands or monitor arms. This frees up valuable desk space, providing a customizable setup.
Dimensions and Weight for Easy Integration
When it comes to integrating a new monitor into your gaming setup, the dimensions and weight play a crucial role. The AW2724HF's compact design, with dimensions of 24.07 inches in width and 9.60 inches in depth, ensures that it can fit seamlessly into any gaming environment.
With a weight of 14.44 pounds (including the stand assembly and cables), the monitor is lightweight and easy to maneuver, making installation a breeze.
Premium Panel Guarantee
Alienware stands behind the quality of their monitors, and the AW2724HF comes with a Premium Panel Guarantee. This guarantee allows for a free panel replacement during the Limited Hardware Warranty period, even if only one bright pixel is found. That's a great protection for your investment.
Conclusion
The Alienware AW2724HF is a game-changer in the world of gaming monitors. With its sensational speed, expansive display, tear-free gameplay, and ergonomic design, this monitor is a must-have for any serious gamer.
The combination of advanced technology, thoughtful features, and a competitive price point make the AW2724HF the go-to choice for gamers looking to take their gaming experience to the next level.
Unleash your gaming potential with the Alienware AW2724HF and embark on an unforgettable gaming journey. Learn more about this awesome gaming monitor at Dell.