Catch a break from all the hectic work of the day with this alien blasting Shmup The Bug Butcher. It is an action packed 2D side scrolling shooter that has you playing a bug terminator Harry. The game is now available on iOS, Android and Xbox One.
All About The Bug Butcher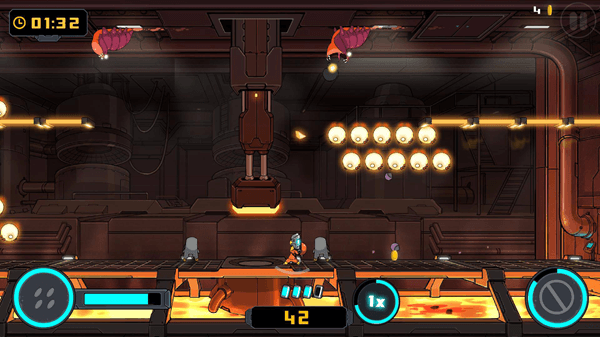 You are Harry, a persistently good terminator who is called to a research facility on planet Zoit. Your job is to decimate an alien bug infestation, which has left very few scientists alive. You must not only survive the contamination but also decontaminate the building successfully. That's a job easier said than done.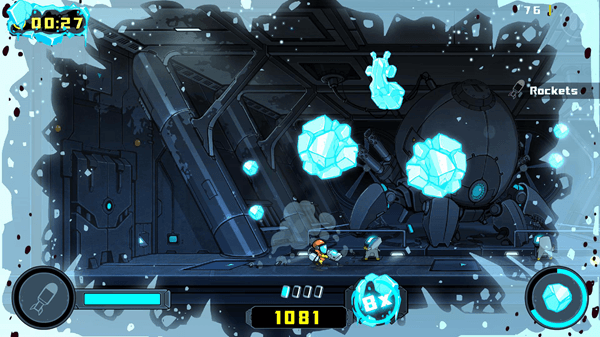 In the process of annihilating these creatures, you pick up coins, which can be used to upgrade your weaponry and get yourself some useful perks. The action in the game itself is relentlessly chaotic with the aliens splitting into smaller beings and infesting the entire room. Since you can only shoot straight up, your positioning in the game becomes very crucial to getting them before you become their evening snack.
When these ravenous swarms of bugs are set to kill you, you make use of your military grade weapons and some handy health points to keep fighting on. You'll need to have supremely good reflexes to survive this brutal shooter, so don;t say you haven't been warned.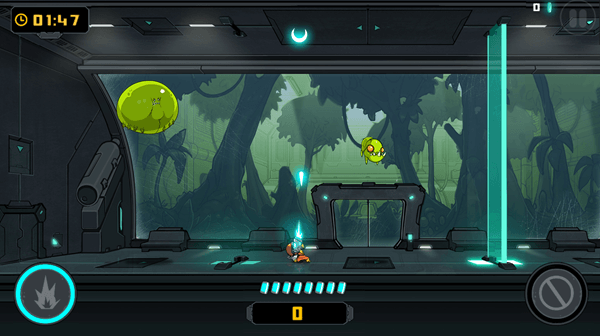 Serious platforming action aside, The Bug Butcher also has its fair share of humor, stylish artwork, interesting characterizations and different game modes to suit your playing styles.
Here's the eye popping trailer of the game showing the bug butcher in action.
The Bug Butcher is a simple, straightforward game, but its immensely enjoyable, leaving your frustrated at times and deliriously happy at others. If you love fast paced action games this one is a must play.
Bug Butcher is available on Android and iOS devices for $3.99. If you own an Xbox One, you can pick up the game for $9.99.