Tower defense games have always been a popular genre in the gaming world. With the rise of mobile gaming, these addictive strategy games have found their way onto our Android devices. In this article, we explore the best tower defense games for Android in 2023. With various game styles, themes, and gameplay mechanics, there is sure to be a game on this list that will keep you entertained for hours.
Top Android Tower Defense Games
2112TD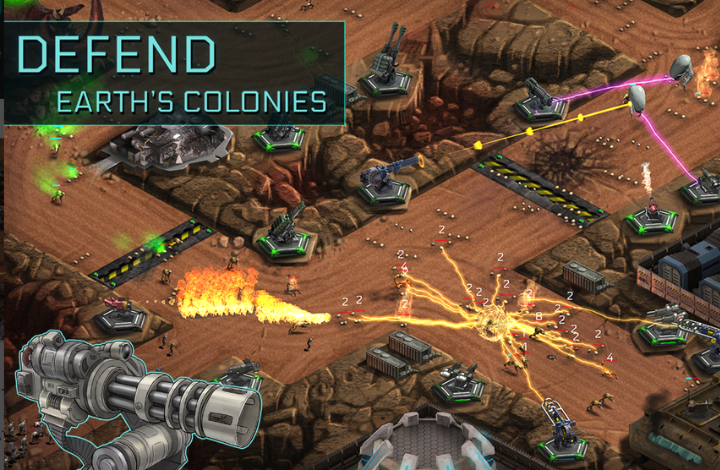 2112TD is a fantastic tower defense game set 100 years into the future. It focuses on micromanagement, making it a more challenging experience compared to traditional tower defense games. The game features achievements, combat stats, and a solid overall experience. With a single, affordable price tag and no in-app purchases, 2112TD offers a great value for fans of the genre.
Gameplay and Features
In 2112TD, players place defenders on the map, upgrade them throughout the game, and strategize to maintain an advantage against the relentless onslaught of attackers. The game boasts:
Achievements for added replay value
Immersive combat stats to analyze your performance
A classic, old-school tower defense experience
Download: Play Store Price: $1.99
Summoners Greed: Idle Hero RPG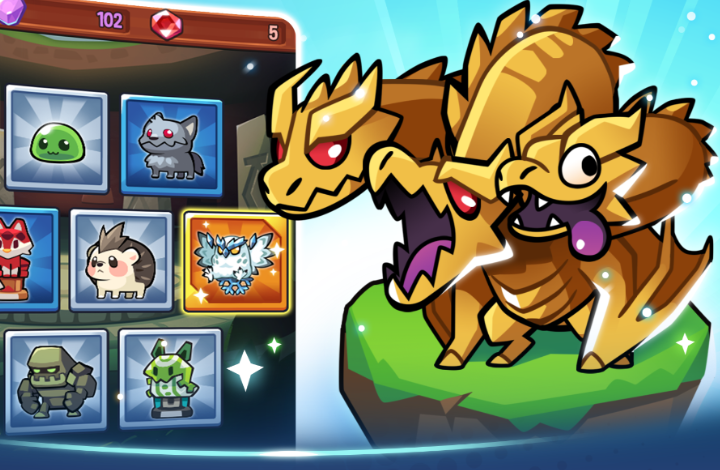 Summoner's Greed is an idle tower defense (TD) game where players assume the role of a powerful summoner who has stolen the King's treasure. The primary objective of the game is to defend this 'stolen' loot against an endless wave of the Kingdom's heroes using various summoned monsters, creeps, and minions.
Gameplay and Features
The game combines idle TD gameplay with spell casting. Players can unite and upgrade their towers for maximum damage and cast powerful spells to destroy enemies, rebuild defenses, and buff their minions. The key features of the game:
Non-invasive ads and free-to-play friendly
Allows for idle gameplay where you can progress even when not actively playing
Variety of heroes, upgrades and power-ups
Download: Play Store Free to play with in-app purchases
Bloons TD 6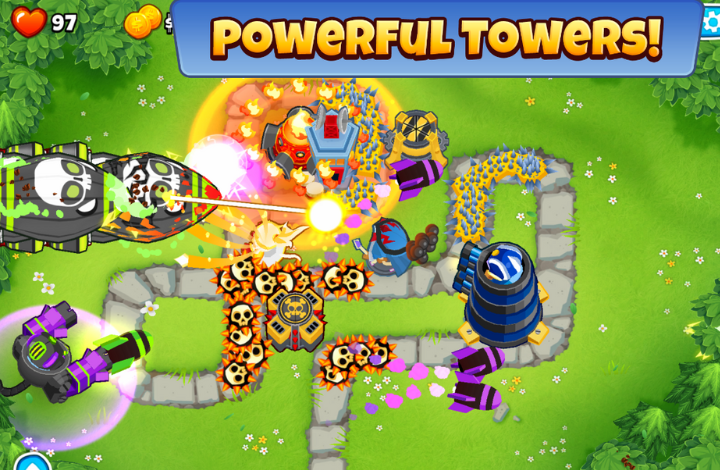 The Bloons TD series is one of the most successful tower defense franchises on Android. Bloons TD 6, the latest installment, was released in 2018 and continues to impress players with its engaging gameplay and regular updates.
Gameplay and Features
Bloons TD 6 offers over 20 maps, numerous upgrades, 19 towers, three upgrade paths, offline support, new game modes, and more. Key Features includes:
Regular updates with new content
A dedicated fanbase and thriving community
A reasonable price for hours of enjoyment
Download: Play Store Price: $4.99 with in-app purchases
Data Defense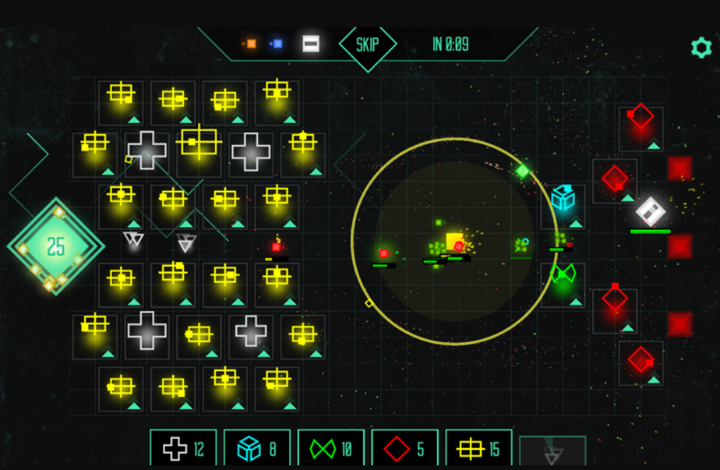 Data Defense is a minimalistic tower defense game with innovative ideas. Players defend their servers from outside attacks by installing defense programs instead of traditional towers. This unique twist on the genre offers a refreshing experience for tower defense enthusiasts.
Gameplay and Features
Data Defense features 50 maps, 30 different towers, and is 100% playable offline. Some players may find the difficulty challenging at higher levels, but the game remains enjoyable throughout. Key features include:
A single price tag with no in-app purchases or advertising
A clever twist on traditional tower defense mechanics
Plenty of content to keep players engaged
Download: Play Store Price: $4.99
Defenders 2: Tower Defense CCG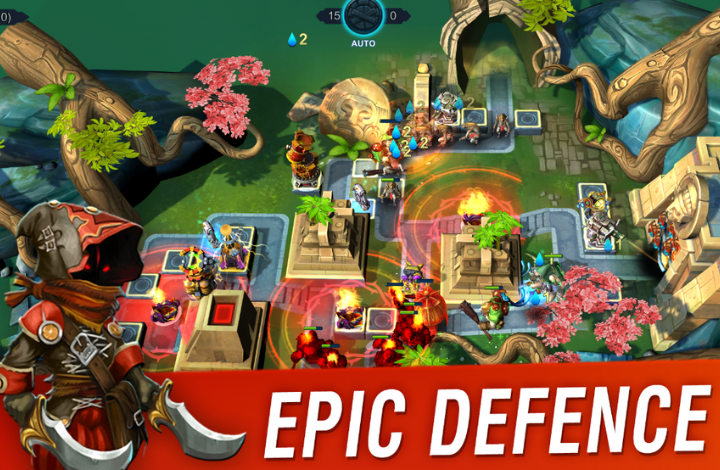 Defenders 2 combines tower defense gameplay with card-collecting mechanics, offering a unique experience in the genre. As you unlock various towers and abilities by collecting cards, the game becomes more strategic and enjoyable.
Gameplay and Features
Defenders 2 offers 40 towers, 20 spells, 29 bosses, and even PvP gameplay. While the endgame might be affected by microtransactions, the initial experience remains captivating and fun. The game includes:
A hybrid of tower defense and card-collecting gameplay
A diverse selection of towers, spells, and bosses
PvP mode for added competition
Download: Play Store Price: Free to play
Defense Zone 3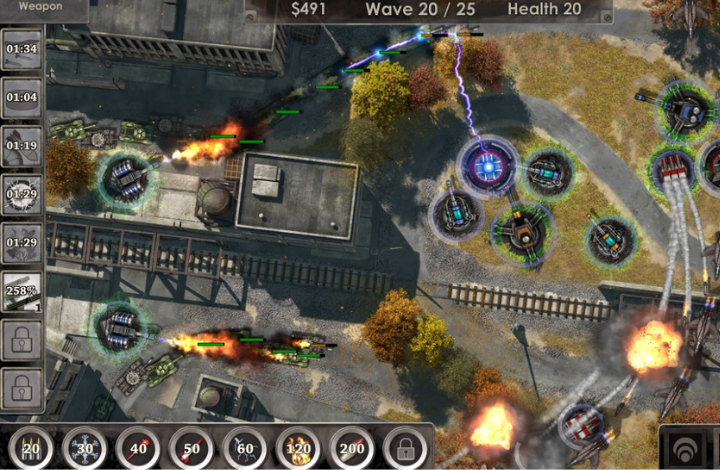 Defense Zone 3 is the latest installment in the popular Defense Zone series. It builds on the mechanics from previous titles and introduces new elements to keep the experience fresh and engaging.
Gameplay and Features
This game features multiple difficulty modes, eight types of turrets, special battles, and support for 20 languages. Additionally, the game's difficulty settings cater to players of all skill levels. Key features include:
A well-established tower defense series
Impressive graphics for a mobile game
A diverse range of turrets and special battles
Download : Play Store Price: Free to play
Grow Castle
Grow Castle offers a distinct tower defense experience by giving players an actual tower to defend. Stocked with a selection of heroes, each with their own abilities, the game provides a refreshing take on the genre.
Gameplay and Features
Grow Castle features 120 heroes, a ranking system, and guilds for added social interaction. Although the game is free-to-play, it remains enjoyable without requiring excessive spending. Key features include:
A unique tower defense experience
A vast selection of heroes to defend your castle
A ranking system and guilds for added depth
Download: Play Store Price: Free to play
Iron Marines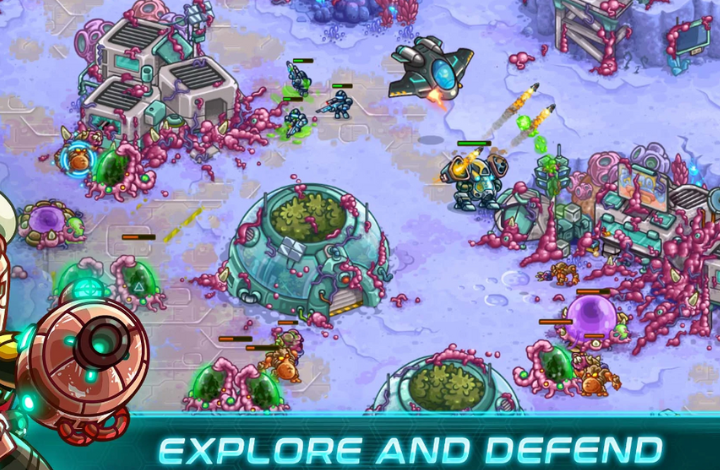 Gameplay and Features
Iron Marines features 14 campaign missions, ten special missions, an Impossible Mode for added challenge, various towers, and upgradeable heroes. The game also includes achievements and more. Iron Marines is available on Google Play Pass for subscribers. Key features include:
Engaging gameplay from a renowned developer
Challenging missions and modes for all skill levels
Google Play Pass compatibility
Download: Play Store Price: $4.99 with in-app purchases
Kingdom Rush Frontiers TD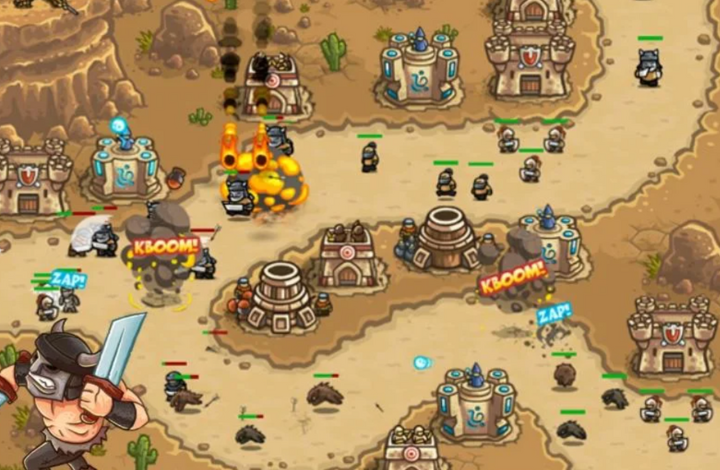 Iron Marines is a tower defense game from the creators of the popular Kingdom Rush series. As one of the newer titles in the genre, Iron Marines offers fresh gameplay mechanics and a captivating experience.
Kingdom Rush Frontiers is the sequel to hit tower defense game Kingdom Rush. The game brings more of the same great gameplay from the original with new towers, new monsters, and lots of action in the latest update, allowing players to enjoy hours of entertainment with diverse gameplay mechanics.
Gameplay and Features
Kingdom Rush Frontiers features 18 tower abilities, 8 specialized upgrades, 16 legendary heroes, over 400 enemies, and plenty more mind boggling strategic options. Highlights include:
A prolific tower defense series with a dedicated fanbase
Hours of engaging gameplay
Google Play Pass compatibility
Download: Play Store Price: $0.99-$4.99 with in-app purchases (each)
With this list of the top Android tower defense games in 2023, you're sure to find a game that suits your preferences. Whether you're a casual player or a hardcore tower defense fanatic, these games offer hours of entertainment, strategic gameplay, and captivating experiences. So, download your favorites and start defending your territory today!