Smartwatches are great. But if you are hesitant to invest in one because you find it a little too geeky for your taste, consider this alternative. Timepiece, a Kickstarter project from Oaxis. It has a smart fitness tracker, comes with a heart rate monitor and includes other smartwatch functions while still retaining its classic watch face. The watch has surpassed its funding goal many times over and is all set to be shipped by the end of this month.
Timepiece – Design and Looks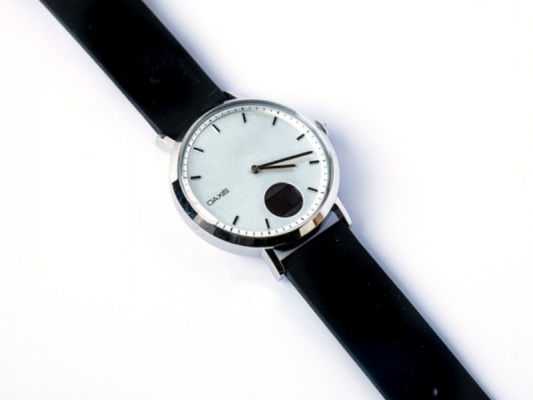 Timepiece has an elegant traditional look, with analog watch hands. The watch is lightweight and built for comfort. It sports a domed glass design that showcases the minimalistic style of the dials and digital display. It is made with the finest glass grade, ensuring crystal clear visibility on the OLED screen. Plus, the glass face is completely scratch-free.
The watch comes in two watch sizes (38mm & 41mm) in black, silver and gold. The 38mm watch has an alloy front face and a stainless steel back while the 41 mm watch is constructed fully in stainless steel. To determine which size best suits you, you can print out these templates and find the best fit.
Analog Yet Smart
Timepiece looks and works like a regular analog watch. However, it has smart features that you usually find on a fitness tracker. That includes features such as steps tracking, calories burnt, distance travelled, heart rate and sleep monitoring, checking notifications, and setting alarms. All these smart features can be viewed on the 0.42" OLED screen embedded within the clock face. But unlike the Apple Watch, you cannot send out replies or answer calls on the watch.
Setting the Time Smartly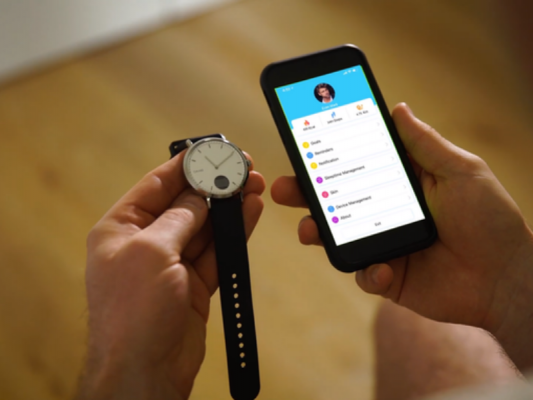 Timepiece syncs the time on your iPhone via the Timepiece app. This has a nice advantage when you are frequently traveling across time zones. As soon as you update the time on your phone, it is automatically synced to the watch.
Battery Life
Timepiece uses low-power e-Ink, which allows it to deliver 30 days of battery life. This is great, especially if you want to monitor your sleep. There's no need to keep frequently charging the device. It is nice to know that you need to charge the Timepiece only 12 times in an entire year!
Finally, the watch comes with a smart charging dock, which uses 2 gold contact points to charge the watch. So, no matter how you place the watch on the dock, it will automatically start charging.
Quick Look – Key Features of Timepiece
Heart rate monitor
.42" OLED screen
Message notifications
Swiss-made movement
Waterproof ( up to 30 meters )
30 days battery life
Assorted colors for strap, watch face
Final Thoughts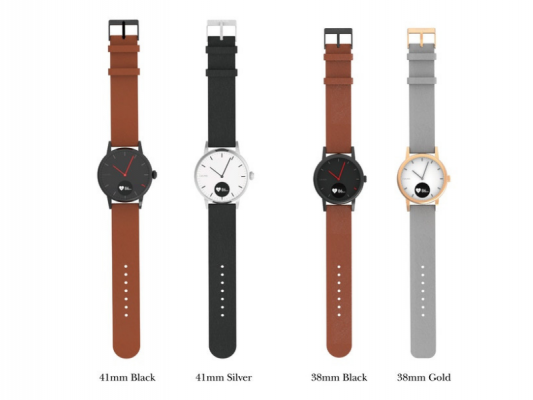 There is a lot to love about the Oaxis Timepiece. It has a classic look, is lightweight and comfortable to wear and has a great battery life. It also gives access to key fitness statistics and lets you see all your notifications. The charging dock also makes for a convenient charging solution. That said, Timepiece is not a traditional smart watch, so it does not have all the features you expect to see in a smartwatch.
If you are looking for a stylish looking watch with a good battery life and one that lets you track your fitness stats while letting you access important notifications from your iPhone, the Timepiece makes for a great choice.
Check it out at the official website and tell us what you think!