Not everyone of us carry a DSLR around to capture spontaneous moments in our lives. Sometimes, an Android smartphone or iPhone along with some really creative photo editing apps are all we need to bring those magical moments captured at unexpected moments to life. In this post we take a look at some of the best photo editing apps worth checking out on your mobile device if you're on the hunt for one.
Top 10 Photography Apps for Your Smartphone
Facetune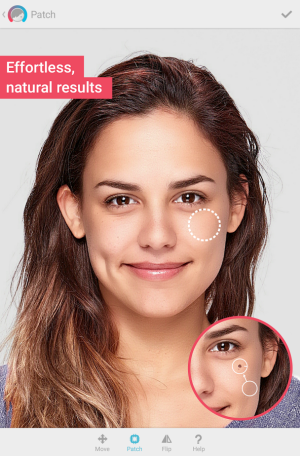 Facetune lets you add an artistic flair to your selfies using its many editing tools. You can widen your smile, whiten your teeth, remove blemishes and dark circles, cover grey hair, apply makeup, and alter the lighting and backgrounds just to name a few. Facetune's tools are not just powerful, they are easy to use as well. If you're looking for a near photoshop effect or one that looks like it came straight out of a sophisticated fashion magazine, Facetune is an app that you have to check out.
Download Facetune for iOS ($3.99, on sale now at the App Store)
Download Facetune for Android ($2.99 )
HeyPhoto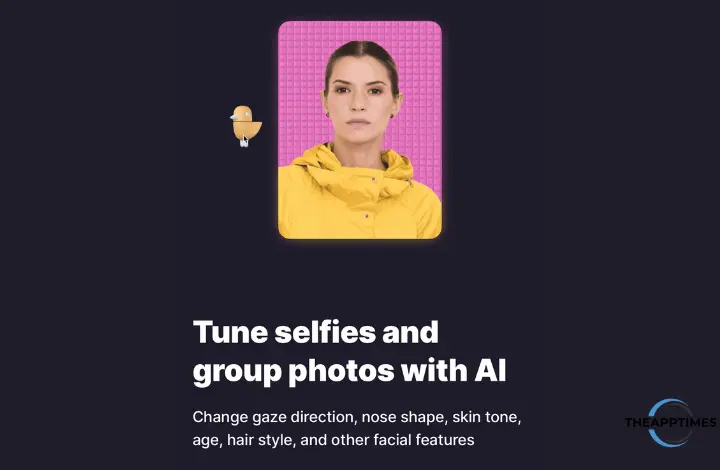 Did you forget to smile for the camera? Are you hyper-cautious about protecting your identity online? With HeyPhoto, you can edit your face for free in literal seconds. It is a smart and quick face editing tool. With HeyPhoto, you can tune faces in photos with AI in no time. Modify gaze, identity, age, smile, or gender by simply dragging a slider. The best part, it doesn't crop your pictures, resize them, or downgrade their quality. You reap precisely what you sow. HeyPhoto will not make your picture grainy, blurry, or weirdly zoomed in.
Camera+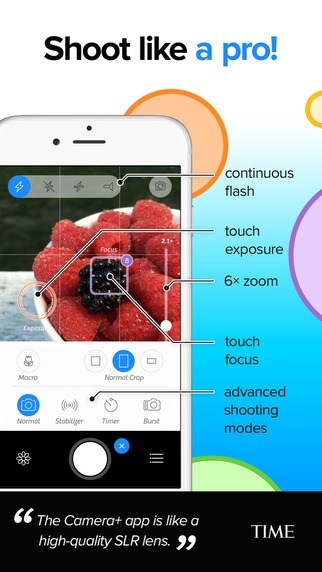 Camera+ is yet another awesome photo editing app that features dozens of one touch effects as well as features that bring life to your photos. There are ready made crop sizes for faster editing, you can add creative border designs, make use of one or more screen modes to get the right background for your shots, and easily eliminate crooked shots. A unique Pro quality setting lets you capture and save the highest quality images on your iPhone, so if you're looking to capture that perfect photo, you must give Camera + a try.
Download Camera + for iOS ($2.99)
Afterlight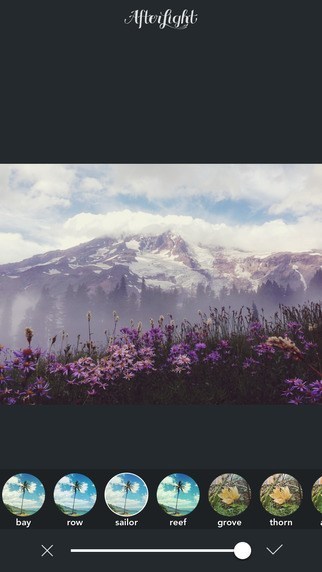 If the thought of 15 adjustment tools, 59 filters, 66 textures, 15 cropping presets, 128 frames and loads of transformational tools excites you, go for the brilliant photo editing app Afterlight. The app even features a clever new Fusion option that lets you customize and save filters that you use most often and share the fusion filters with your friends.
Download Afterlight for iOS ($0.99)
Effects Studio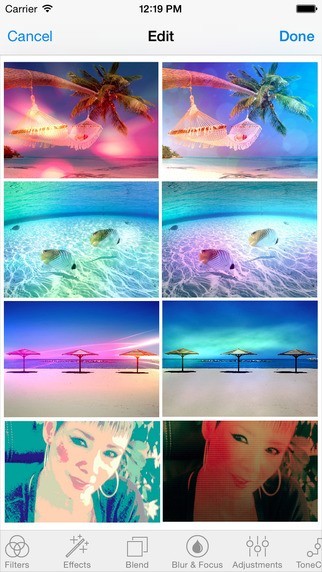 Effects Studio is a hugely impressive photo app for iOS (optimized for iOS 8) that will turn your photo editing experience into a fun and enjoyable one. Apart from the 40+ standard filters, the app offers a blend of over 200 custom filters that can have you manipulating your photos in crazy and wonderful ways. You have options to add text to your images, draw on the photos with your fingertips, add tons of stickers, masks, emoticons and such, and resize images using the predefined options available. Cropping and adding special effects to your images is also a breeze.
Download Effects Studio for iOS ($0.99 Holiday Sale Price, otherwise $1.99)
VSCO Cam
VSCO Cam is a slightly off beat camera app that lets you share your creatives with the community, but it also includes plenty of tools to transform your images into something exceptional. You'll find tools such as Contrast, Exposure and Temperature to complement your photos, separate focus and exposure rings for more control over the images and other advanced camera controls.
Download VSCO Cam for Android (Free with IAPs)
Download VSCO Cam for iOS (Free with IAPs)
Litely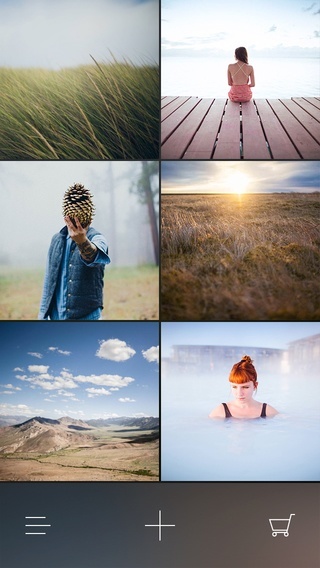 Litely lets you add film inspired tones to your photos with its wide array of photo filters, effects, and editing tools. The Starter pack that comes with this free app offers 9 gorgeous, professionally-crafted presets, but you can head over to the IAP section to pick up over 66 additional presets. It offers support for full screen editing with gyroscope support for panoramic photos. You can also fine tune your images by tweaking the composition, exposure, sharpness and vibrance.
Download Litely for iOS (Free with IAPs)
Photo Editor by Aviary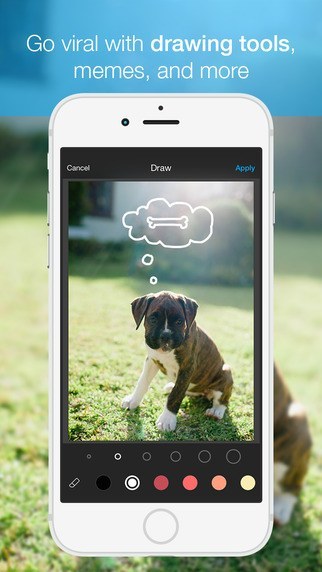 One of TIME magazine's apps of 2013, Photo Editor by Aviary is a fun app to use. It has all the standard features you would expect in a good photo editor including touch up tools, filters, stickers, frames, overlays, smile booster, color splash and saturation. You can also draw memes, crop, rotate, change brightness, add contrast, and jazz up your photos in the most creative way for sharing with the world. The app even lets you print your photos at the nearest Walgreens. Its drag and drop tools should make it a lot easier to use the features. If you have an Adobe ID, be sure to grab the free offer of up to $200 worth of photo editing supplies for a limited time.
Download Photo Editor by Aviary for Android (Free with IAPs)
Download Photo Editor by Aviary for iOS (Free with IAPs)
Exposure – Photo Filters and Effects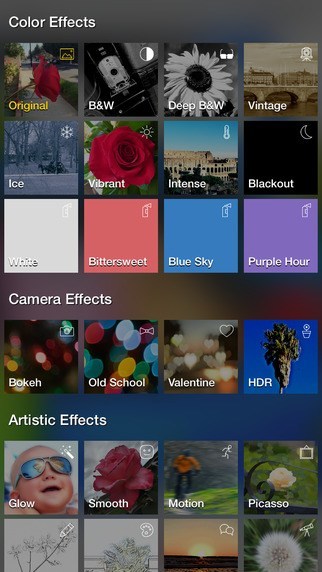 Exposure, which is available exclusively on the App Store offers some amazing effects and filters for your photos. You can turn the photos or any part of it black and white, add a color, an aged effect or a glow, vibrancy or intensity, or create a silhouette effect. You can turn your photos into 8 bit art, sketches, or even a painting. You can also mix and match effects and share your creations with the world.
Download Exposure – Photo Filters and Effects for iOS ($1.99)
Pho.to Lab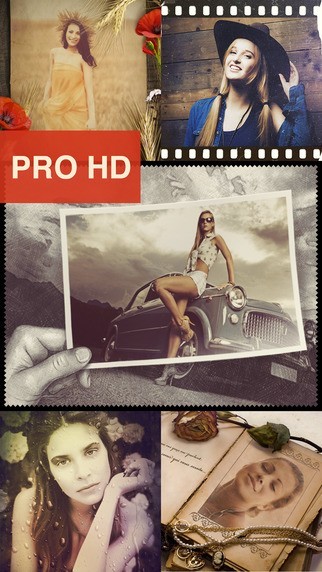 If you want to get lost in a myriad of photo effects, pho.to lab should be the app to check out. It has over 570 amazing effects and doesn't take too long to come out with something creative either. The app features photo frames, lets you add your face into montages, create collages and more and you can try the free version before you go pro.
Download Pho.to Lab for Android (Free)
Download Pho.to Lab for iOS ($4.99)
PicsArt Photo Studio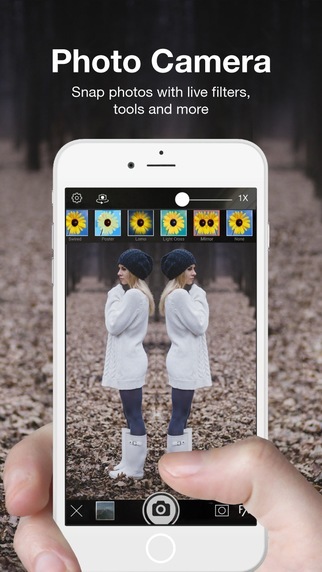 If you're into creating collages, PicsArt Photo Studio is worth taking a look at. It has various editing tools that can help you add different effects to your images, a drawing tool that includes brushes to create realistic paintings, a DrawCam that combines real time photo captures with drawing and editing and a social network where you can share your work of art and find inspiration.
Download PicsArt Photo Studio for Android (Free with IAPs)
Download PicsArt Photo Studio for iOS (Free with IAPs)
Honorable Mentions
Retro Camera
Retro camera not only helps taking amazing pictures, but it also completely transforms them with its vintage filters that add a retro look.
Camera Zoom FX
Camera Zoom FX is an underrated app that offers great effects like mirror, art and distort as well as pretty frames to adorn your photos. It provides night mode, white balance and the best zoom feature anyone would want in their cameras.
Handy Photo
Handy Photo is a premium app for hardcore photo editors who can play around with a ton of features such as global and local tonal and color corrections, retouching, move objects within a photo, partial filters and textures, and uncropping to turn something average into magazine front page material.
Autodesk Pixlr
Pixlr, from one of the leading names in graphic design Autodesk lets you pick from over 2 million free effects and apply them in real time. You can do everthing that a photo editor ought to do ( crop, rotate, input custom dimensions for custom resizing, balance out colors for the right lighting effects, focus on one color, add focal blur…) and then some.
ProCamera 8 + HDR
ProCamera 8 is a photo, video, and editing app with state-of-the-art features that lets you shoot like a pro. It lets you shoot stunning HDR photos and precisely control exposure and focus with a simple swipe and even supports a remote trigger for the Apple Watch!
Final Thoughts
The best photo editing apps on the App Stores tend to have more or less the same features, with different UI and style of presentation. If you love tweaking your photos and turning them into creative pieces that will be the envy of your friends and social contacts, be sure to check out a few of these apps and find one that works best for you.
If your love for photography extends to IT, check out ExamLabs, a great place to find exam questions, practice tests, study guides and training courses to help to get IT certified.