iPhone users have long been familiar with the Find my iPhone feature which enables owners of the phone to track their devices if they happened to misplace it or if it was stolen. Android users were long without such a feature but with the introduction of the Android Device Manager that grouse has been assuaged. The Android Device Manager lets users not only track lost Android phones and change passwords or remotely erase the data. Haven't set up your GPS enabled Android smartphone or tablet with this feature yet? Here's what you have to do.
How to Track Lost Android Smartphones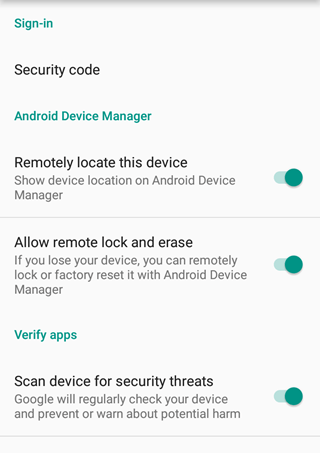 1. Head over to the Android Device Manager Page (http://www.google.com/android/devicemanager) and sign in using your Google account. Next, accept the request to let Google determine your location.
2. The page will attempt to contact your Android device. Ensure that you have location services enabled on your phone. Only then you will be able to see your phone information on the page. (Go to your phone's Settings, look for Location Services and activate it). The pop-up will indicate your phone model, the current location of the phone and when it was last used.
3. You can choose other phones that you've linked to your Google account from the same page. Just click the drop-down button beside the model name to pick another device. The Pencil icon on the screen lets you change the name of your device, if that's something you want to do.
4. Once the device is recognized on the screen, you have a couple of options presented on the screen. Ring and Setup Lock & Erase. When you select the Ring option, you will make your device ring at its maximize volume for five minutes. This will happen even if you have locked your phone or set it to vibration mode. This is ideal when you have misplaced the phone somewhere around your present location.
Setup Lock and Erase
5. The next option Setup Lock and Erase. To enable this option you will need to activate it on your device. Click Setup Lock and Erase and in the pop-up click Send.
6. Now head over to your Android device and tap on the notification you received from Android Device Manager. You will be taken to the administrator settings page that will inform you of the operations that will be performed. Click Activate.
If your device happens to get stolen, just head over to the Android Device Manager page on your web browser and click Lock to reset your password.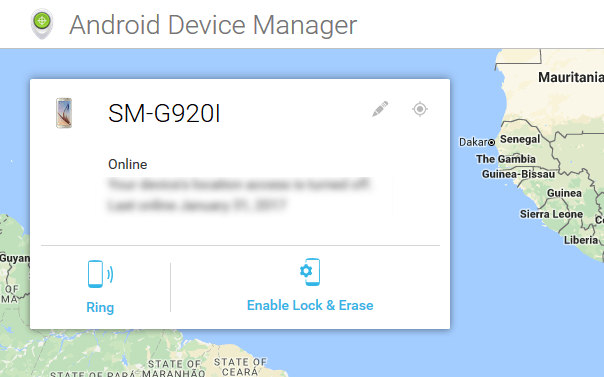 The Erase option lets you do a factory reset of your device remotely. This should come in handy when your device is stolen.
Setting up the Android Device Manager takes little or no time at all. If you still haven't got around to doing it, there's no better time than the present.