The modern man is sleep deprived and that's provided the tech community an opportunity to innovate. Plenty of third party developers and major companies like Apple and Samsung are working on tech that can help us understand how we sleep and improve upon it. Today, we take a look at a new sleep tracking app for Apple Watch called NapBot from a third party developer that offers good insights on your sleeping pattern.
NapBot – Machine Learning Powered Sleep Tracker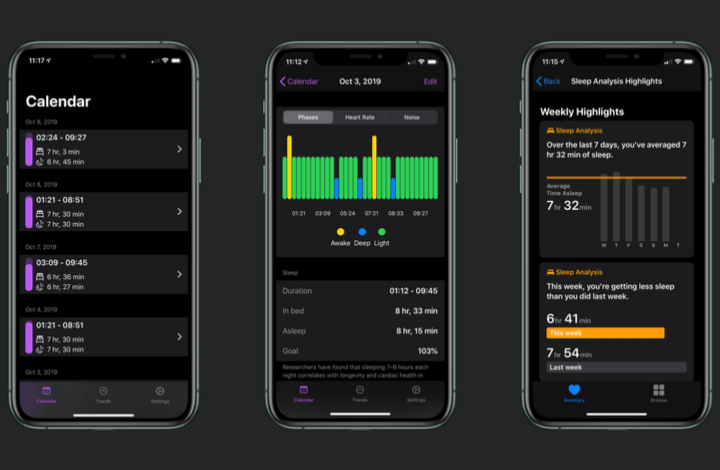 NapBot is a simple app that works while you sleep. Just download the app on your Watch and wear it while you sleep.
The app automatically detects when you are asleep and will start tracking it. It does all the sleep tracking in the background using the new on-device machine-learning capabilities that are part of CoreML in iOS 13 and watchOS 6. As you use the app, the AI will better understand your sleep habits and offer more accurate insights.
Tracking Details
NapBot lets you see details such as how long you were in bed and how many of those hours you slept. The Trends tab shows you how you are doing with your sleep goals, which is a default 8 hours. Naturally, you can reset the sleep goal to 7, 9 or any other time that works for you in the app's Settings section.
The details are also presented nicely in a graph. NapBot also reveals detailed sleep phases analysis by calculating deep and light phases. The app has a separate section that displays a Heart Rate summary chart based on your HR zones.
Lastly, the app uses an Environmental Exposure feature to analyze noise levels and how it affects your sleep quality.
You can also use NapBot's companion iOS app to visualize your sleep data in a convenient UI. It is also available in the Health app via HealthKit integration.
Conclusion
If you own an Apple Watch and want a simplified way to track your sleep habits, give NapBot a try. (Link to App Store). It is available for iOS 13 and watchOS 6 in the App Store.
The app is free, but some features, such as sleep history and trends, requires a monthly ($0.99) or yearly ( $9.99) subscription.
Check out NapBot and share your experience with the app in our comments section.
Cheers,
Adeline