From the makers of the gorgeous photo editing platform Fotor comes an awesome app that can turn your photos into stunning works of art. The app is called GoArt and it lets you transform mundane looking images into various art styles in just one click. Best of all, the app is available for free on the App Store. Do check it out!
Turn Your Photos Into Stunning Works of Art with GoArt
Using GoArt is simple. Just download the app and choose a picture to convert to art. You can take a picture with your camera or you can go to your album to select the image you want to convert.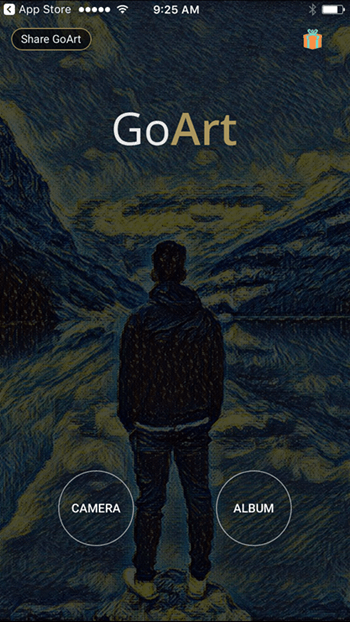 GoArt then lets you apply a range of dynamically modified filters to simulate the painting styles of artists like Van Gough and Monet among others. You only need to tap the art filter options displayed at the bottom of the screen to convert it to a masterpiece.
The app uses an intelligent AI imaging process to create these beautiful masterpieces. It does take a few solid seconds to do the conversion though. In the meantime, it displays some wonderful art-related quotes which are fun to read.
At present there are around 17 pieces of art filters you can choose from. Once you've selected your preferred style, you can hit the Share button to share it on Facebook, WeChat and other social media networks.
Here's an original picture which I converted to different art styles in just a click.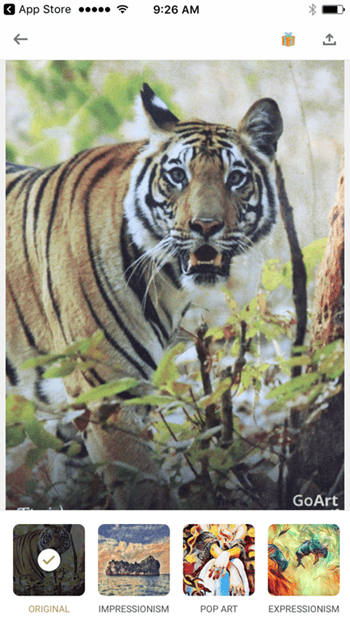 This is the Pop Art style version of the original.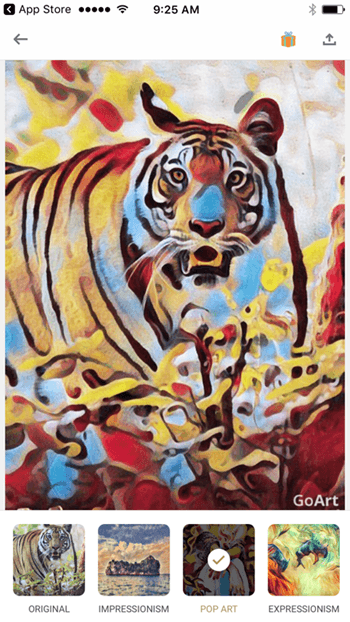 And this is Expressionism.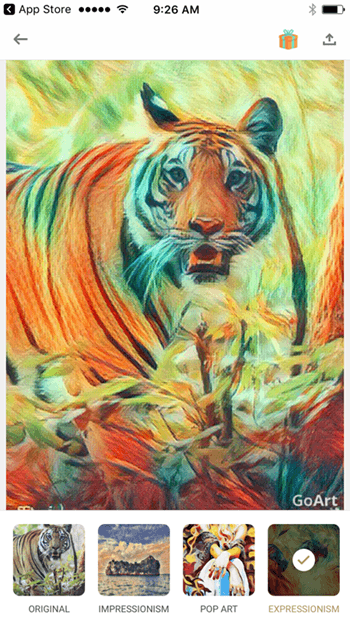 GoArt is a simple, minimalist app that doesn't offer a ton of different things for you to do. But it does do one thing well – turn your mundane photos into stunning pieces of art.
If you'd like to turn your photos to art, GoArt is definitely an app worth checking out. Price: Free
Download the app from the App Store