Smartphones and apps have made it possible for us to record tons of cool videos everyday and share those fun moments with our friends and contacts on social media. Over a period of time, you may find yourself with a big collection of video clips that you hardly ever look back on. VideoSlam is a cool app for iOS devices that automatically creates short, fast, shareable movies with your videos, which are called Slams that you can then share and enjoy with your friends.
How to Create Video Compilations with VideoSlam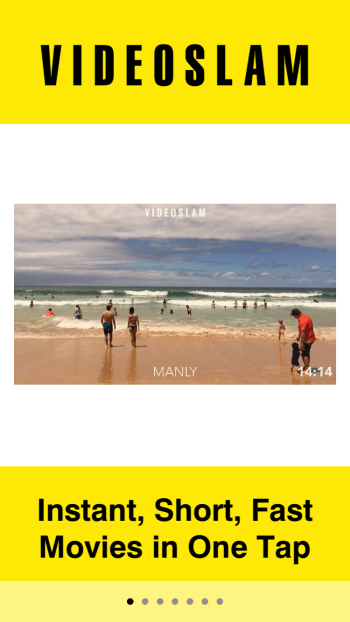 VideoSlam is a very easy to use app that summarizes video clips of a specific time period into a movie compilation so you can see a super quick summary of your timeline videos. Once you download and install the free app on your iOS device, all you need to do is select options to compile for videos by hours, day, week or month and the app will do the rest for you.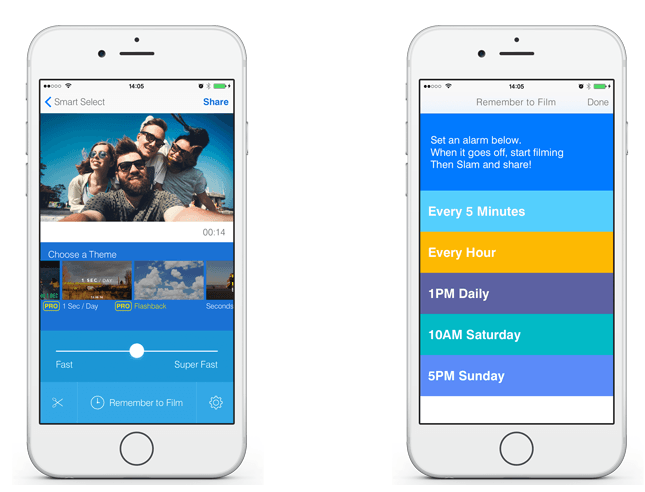 You can add dates, time, locations and more to your video compilation by selecting from the app's theme collection. Themes such as Travel, Count Weeks, Periodical and 1 Sec/Day are available for puchase via IAPs while there are free themes such as Datestamp, Behind the Scenes, and Timestamp as well.
You can use the built-in slider to change the pace of your movie in one swipe. Before you know it, you have turned your memories into fast paced stories showing dates, times, locations and more.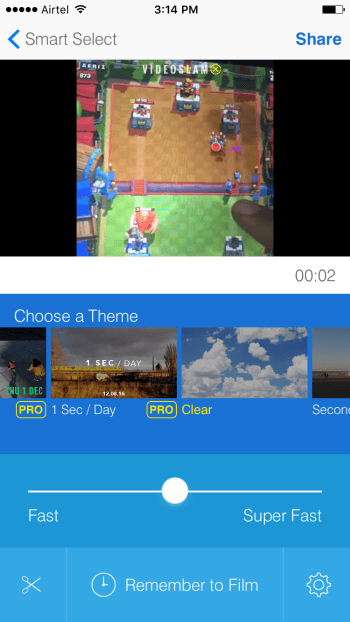 VideoSlam works not just on videos, but also with your photos, or a mixture of both. You can delete clips from a movie using a tool that can be purchased via IAP.
All your creations are of course instantly shareable on social media channels like Facebook, Instagram, and Whatsapp. You can also choose to set reminders to create video clips that you can later turn into Slams.
VideoSlam is an interesting app that lets you do something more with your video collection. If you want to give it a go, click below to download the app from the App Store.