There are plenty of great ways to teach children the alphabets. Today, smartphone apps are transforming the way the little ones learn their ABC's, thanks to Augmented Reality. Iconic children's book author Dr. Seuss who has brought beloved characters into the children's universe has now launched the Dr. Seuss's ABC An Amazing Alphabet Book! App to commemorate his birthday. If your kids love the lazy lion and aunt Annie's alligator, let them see them come to life on your phone and tablet devices.
Features of Dr. Seuss's ABC An Amazing Alphabet Book!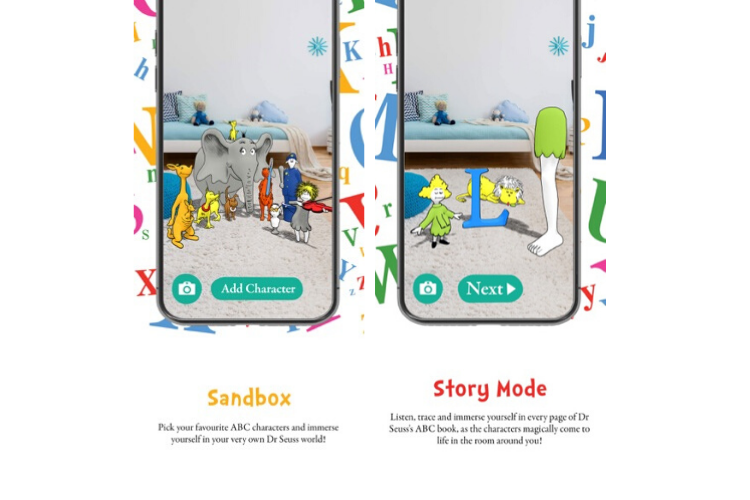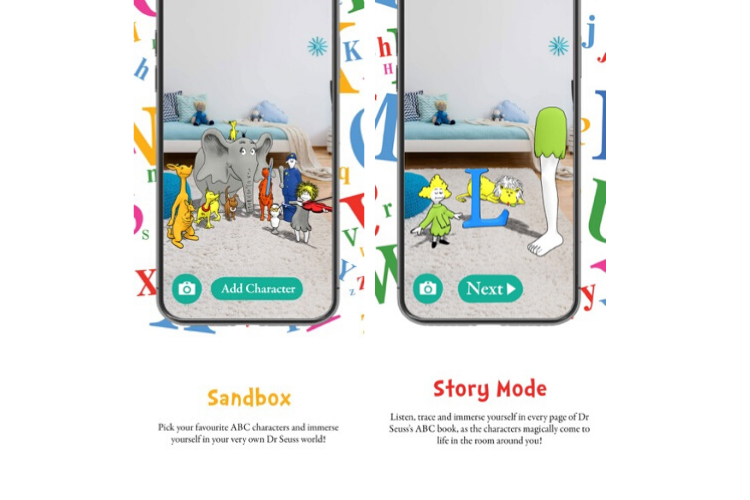 If you have a tiny tot in the house, you probably own a children's book from Dr. Seuss. If you own a smartphone or an iPad, you'll probably want to get your little one the Dr. Seuss's ABC An Amazing Alphabet Book app.
That's because this app has been exclusively designed to offer a highly interactive and engaging learning experience for the little ones while playing with their beloved characters.
Also Read: Nick Jr. Books is a Fantastic Reading App Your Kids Will Love
Modes of Learning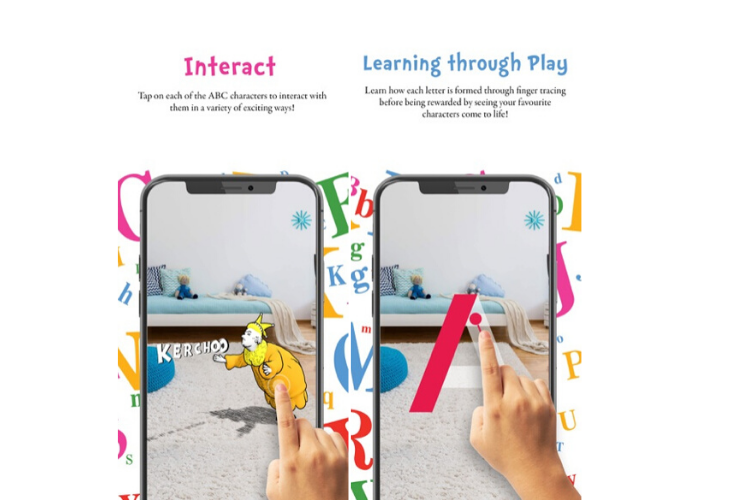 The Amazing Alphabet Book app offers three different modes of learning.
First is the Story Mode, where the children are led through the alphabets A to Z in an ordered sequence. The kids will trace the letters on the screen and interact with the delightful animated characters appearing in AR.
The next mode is A to Z: The Chapter Select. In this mode, the little ones can go directly to their favorite page of the book to learn. They can trace letters, listen to the entertaining narrations and interact with their favorite Dr. Seuss characters like the Hen in the hat and the Fiffer-feffer-feff!
The last learning mode is Sandbox. This is an open world mode, meaning kids can create their own learning world by selecting and adding their favorite characters (from a list) into that world.
Learning through AR apps is not only a lot of fun, it ignites the young minds in a way that no medium can.
Dr. Seuss's ABC is available on the App Store for $3.99. Check it out!
Download link: App Store; Google Play
Note: When you purchase something on our website after clicking links in our articles, we may earn a small commission. Read our affiliate link policy for more details.