Chances are you use Microsoft Office on a regular basis, but should someone ask you which version you are using, you may be stumped. Another reason why you'd want to be aware of which Office version you are using is to know which templates and office add-ins you can download to ensure compatibility with your software. If you want to find out which Microsoft Office version you are using, as well as whether its a 32-bit or 64-bit system, you can find this information easily. You just have to know where to look.
Which Microsoft Office Version (32-bit or 64-bit) Are You Using?
If you are running Office 2016 or Office 2013
1. Open any one of the Office programs you are using. I'll open a Word 2013 document.
2. Select the File tab.
3. In the backstage screen, from the menu items, click Account.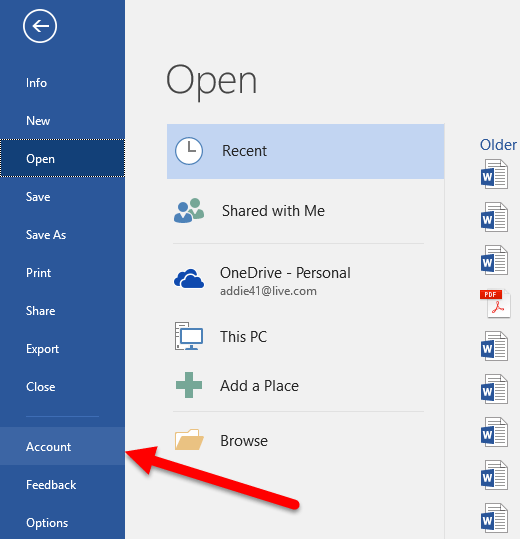 4. On the Account screen, in the right pane, you can see which edition of Office you are using and whether you have an Office subscription. In the Office Updates section, you'll find the latest version number and build listed.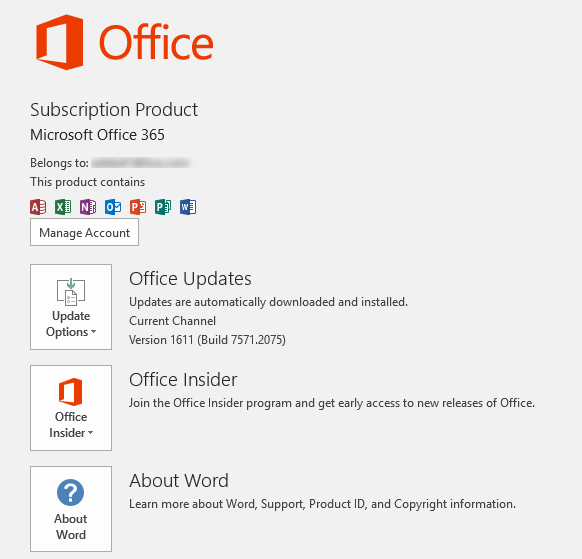 To know whether your version of Office is 32-bit or 64-bit, click the About Word button. The About Microsoft Word 2016 window will open up. Right at the top of the screen, you will see whether you own a 32-bit or 64-bit version. You'll also find additional details about the copy such as its product ID.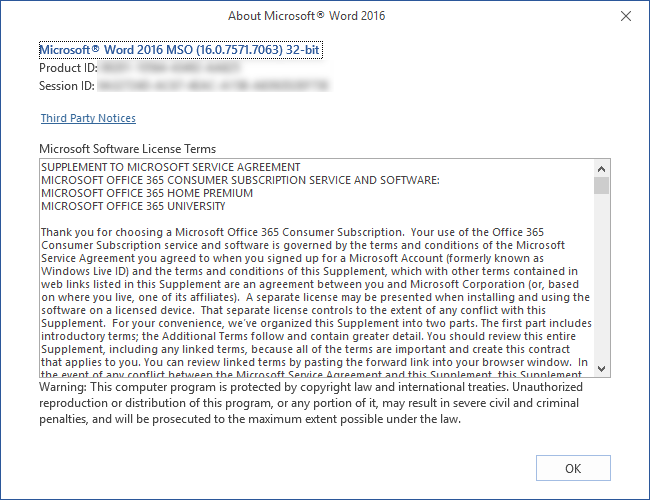 Click OK to close the window.
If you are running Office 2010
In Microsoft Office 2010, the process for finding out which architecture you are using is slightly different.
1. Open an office document and select the File tab.
2. Click Help.
3. On the right side of the Help screen, in the About Word section, you can see whether the program is 32-bit or 64-bit.
That's it. Finding out which version of Microsoft you are using is easy. Just remember to look in the File Tab and Account section. The About Word/PowerPoint/Excel section will hold the answers.
If you found this tip useful, be sure to visit our How To category archives for more handy tips and tutorials.