Spine tingling and blood curling games are out and about this Halloween season and this time its the Japanese horror survival game Yomawari Night Alone that makes it to Steam and PS Vita devices in the U.S.
Yomawari Night Alone Gameplay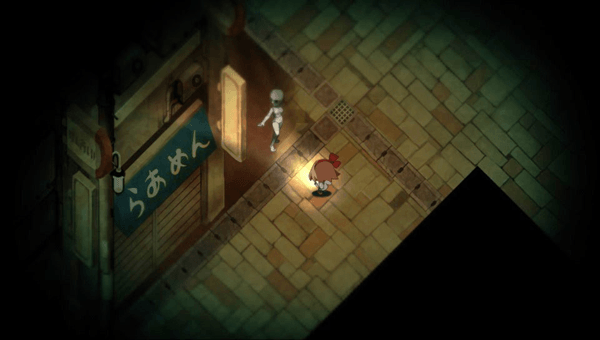 Yomawari features a female protagonist who takes her dog out for a walk only to return back without it after a tragic accident happens along the way. The girl's sister asks her to stay put and goes in search of the dog. When both her sister and the dog fail to return after a long time, the girl decides to out and look for them herself.
When she steps outside her house she finds herself in an unfamiliar place. The darkness makes the whole town strange to her, but what is worse is that when she flashes her flashlight, it appears that some evil spirits are stalking her.
The girl must thoroughly search the neighborhood for clues to her missing family, but what makes the task next to impossible is the evil spirits and monsters who are out to get her. The girl must dodge these ghouls, hide from them if necessary, and outsmart them to find clues to her sister's whereabouts.
The Japanese inspired ghouls and monsters themselves are quite varied in nature, with ranges of attack and great jump scares tactics that will curdle your blood.
Also Check Out : Spooky Horror Game Grave VR Launches Just in Time for Halloween
Yomawari Night Alone Trailer
Despite the lack of any combat system, the creepy and heart pounding nature of the game, beautiful graphics, and creepy Japanese-inspired monsters should keep you well entertained enough.
Related Reading : Halloween Cometh! Best Games to Spook Ye This October
Visit the official website or the Steam Store to choose your download copy.