Halloween is almost upon us and you're probably busy planning how you're going to better your last year's Halloween costume and party. If you do run of inspiration or simply need to take a break from your preparations, check out some of the best Halloween games and updates that have been unleashed by developers. No tricks here, just plenty of great treats!
Best Halloween Games for 2016 – UPDATED
The Walking Dead: Michonne
The Windows Store's Shocktober Collection has put up The Walking Dead: Michonne for half its original price, so you can follow the lead character Michonne's adventures during the days when she strayed away from her group.
Rodeo Stampede – Sky Zoo Safari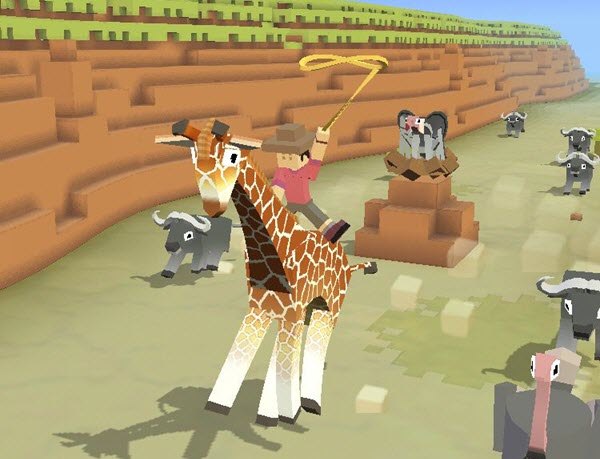 Rodeo Stampede, which has you swinging your lasso from the backs of wild animals has received its Halloween update. You'll now get to enjoy Halloween themed zones and zoo along with 4 spooky new animals to spook the seat right under you! You can enjoy the wild ride to some really spooky atmospheric music right now by clicking the links below.
Pokeman Go Halloween Event
There are lots of lovely candy treats ready for you to pick up this Halloween for you in Pokeman Go, but that's not all. There's select spooky Pokeman characters who will be out and about and you'll get the chance to win double the candies if you catch them. Here's the announcement trailer.
Angry Birds Seasons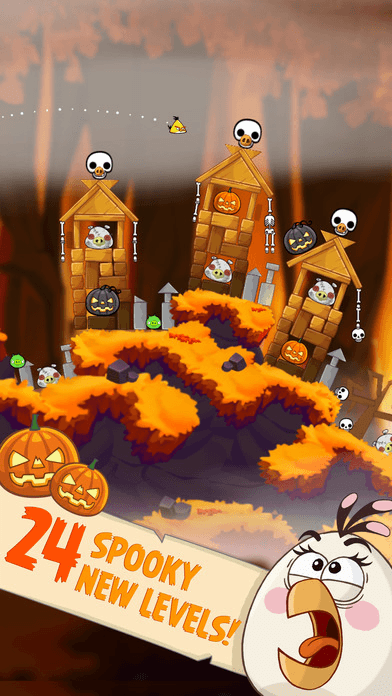 Well, who can forget our feathered friends during the special holiday! There are 24 levels of mayhem and madness in the latest Halloween episode Hammier Things with 3 bonus levels to boot!
Angry Birds Friends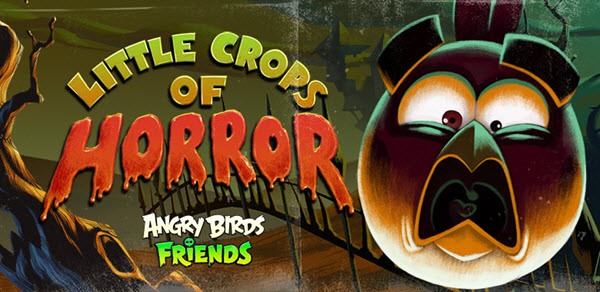 In Angry Birds Friends, there is a zombie apigalypse in the Halloween event Welcome to the Jungle. the game can be played in 2 parts called Panic in the Streets and Metropolitan Meltdown with 6 levels in each part. You get the chance to double your rewards if you play so jump in!
Angry Birds POP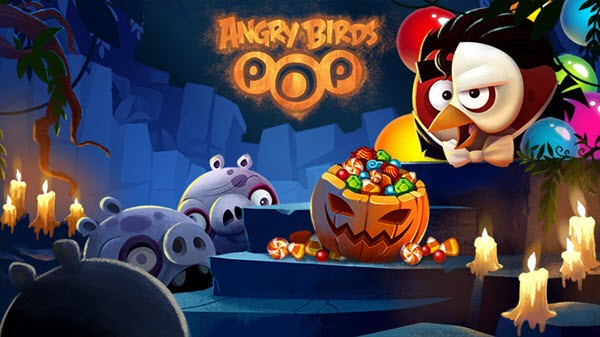 Angry Birds POP has a new level pack called Phant-Ham of the Opera! A masked menace, quite possibly the mysterious Phant-ham of the Opera is is haunting Angry Birds POP! Spooky new levels, a guest bird in disguise and a themed event await anyone who dares to play this one.
Witch Twitch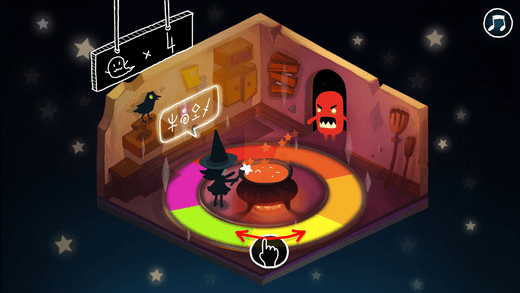 Witch Twitch is a brand new color matching game that has you matching the colors on a color wheel to the monsters that waltz into the room to get rid of them. The monsters initially come in with the standard colors you expect, but things get complicated as the game progresses with the colors becoming a hue that is hard to identify. If you're not precise enough with your matches, the monsters will get you! Not too creepy but a relaxing, fun game.
G5 Games Titles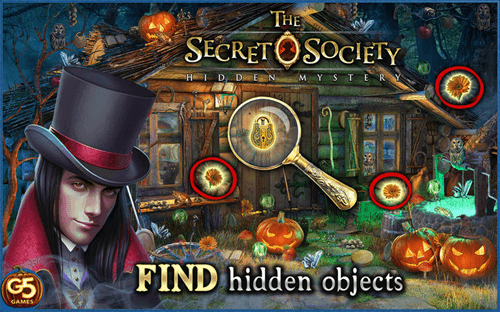 G5 Games, a name synonymous with mystery, hidden object games has pushed loads of new Halloween content on its popular game titles. Experience something cold and creepy at DarkWorld and investigate the mysterious and strange happenings and apparitions at the Dark Square in Seeker's Notes (iOS) (Android).
The Secret Society (iOS) (Android)has also received a Halloween update with crazy costumes and tricks and treat galore. Mahjong Journey (iOS) (Android) has a spooky new map with all its friendly vampires, ghosts and monsters inviting you to their Halloween party.
Hidden City (iOS) (Android) has a new hidden object scene in Jack's House, plus there are 30 challenging quests and a chance to win Halloween avatars when you piece together five exclusive collections.
Tricky Test 2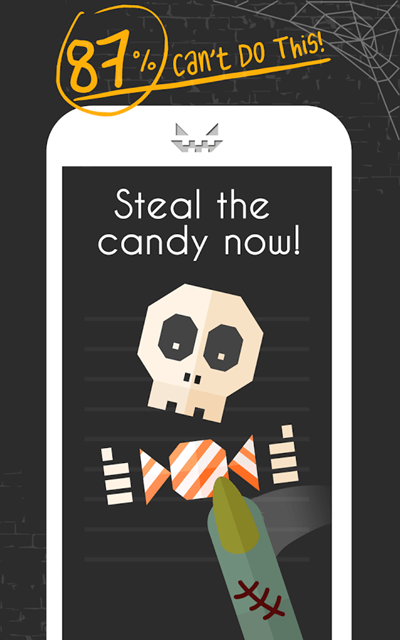 Tricky Test 2 is a puzzle game with a difference. It has a series of brain teasers that will force you to think outside the box. The game will surprise and shock you as the most obvious solutions turn out to be wrong. Yikes!
Better yet, there's a Halloween update in town and its bringing a new icon, special banners and some crazy challenges that will test your trick or treat skills. Are you ready to steal from a skeleton or dodge a spooky ghost? Download the updated game to find out.
Disney Emoji Blitz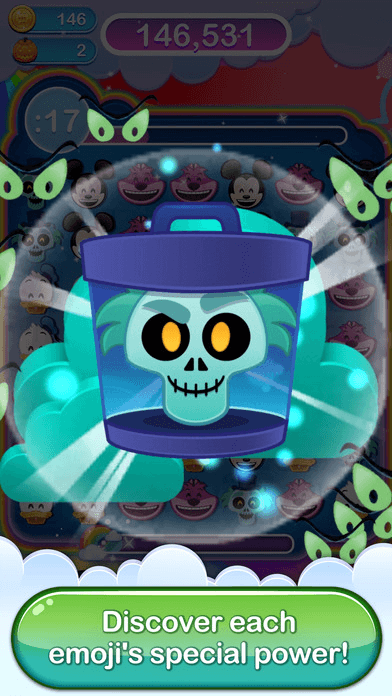 Disney's wonderful and enchanting emojis make this match three puzzle game a delight to play. Now with Halloween around the corner its only fair to expect some juicy new ones to keep us in good spirits!
So say hello to Hatbox Ghost and the Abominable Snowman. These emojis are inspired by the attractions at Disney park and the perfect companions for the season. You can also collect accessories such as a witch hat, a black cat, and a jack-o-lantern.
The SIMS FreePlay
EA Mobile has just updated its popular social game with fresh Halloween content.When Sim Town is taken over by teeny tiny monsters, its time to start taking part in some ghostly quests and just like last year you find yourself smack in the center of the Night of the Candy Monsters! Catch the official trailer here.
Disney Magic Kingdoms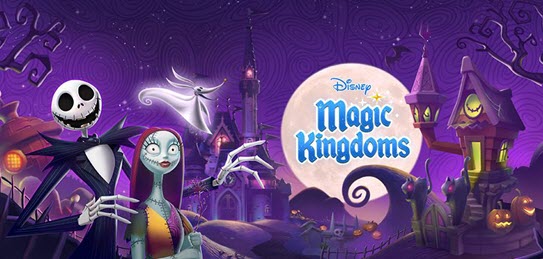 Gameloft is kicking in the festivities with some awesome Halloween updates for its popular title Disney Magic Kingdoms. 4 new characters make their debut this year including the Pumpkin King (Jack Skellington from the Nightmare Before Christmas). While everyone wants to enjoy the Halloween festivities there is one sinister character who is plotting something dark: Oogie Boogie.
Get ready to take on this badass villain across 62 different quests and enjoy 5 new costumes changes from the all-new costume system. There are also cool attractions such as the Haunted Mansion, Tower of Terror, Jack's House , Dr. Finkelstein's Tower, Nightmare Candy Shop and the Broomstick Graveyard. There are also tons of exciting decorations and a fun parade float featuring the two-faced Mayor which should give opportunities to collect more awesome goodies. Sounds good? Get your update now!
Dragon Mania Legends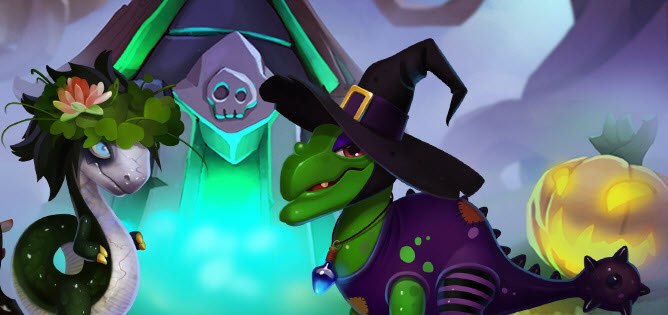 If you're playing Dragon Mania legends, get the all ne Halloween update that features lots of creepy adventures, spooky decorations and brand new dragons.
Despicable Me: Minion Rush
The Halloween update for Minion Rush takes us to the Halloween Residential Area to participate in the special mission called Haunted Hustle. There are tons of spooky toy Spiders, toy Skulls and Halloween candy to collect and a couple of new costumes to dress up namely the Bride of Frankenstein and Ghost Costumes. Gameloft has also thrown in a mini game where aliens are attempting to kidnap the minions and you must save them. In all, a spooky, fun update to indulge yourself in this holiday season.
The Simpsons: Tapped Out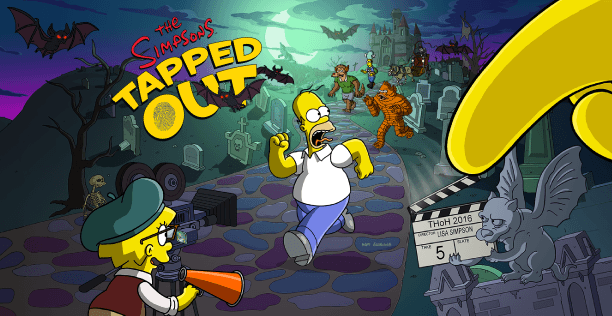 Prepare for the Pumpkin Dance and the Treehouse of Horror in EA's The Simpson's Tapped Out Halloween update. This update is all about helping Lisa save the Springfield neighborhood from an invasion of monsters.
World of Tanks Blitz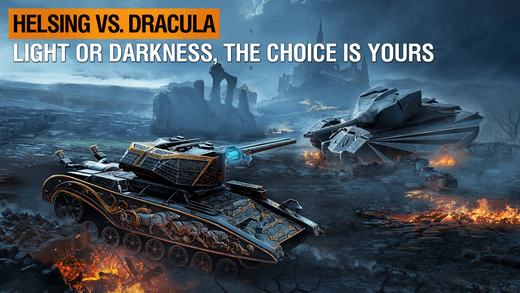 World of Tanks Blitz features some wicked battles this Halloween in its eerie update as you choose between the forces of light and darkness to fight your battles.
The special Night Hunt Halloween event lets you play in a Halloween themed map where you can ride the 2-second track repairing T6 Dracula Premium Tier VII or the double-barrel gun wielding Helsing H0 Premium Tier VII and there's a dramatic YouTube trailer to boot as well. With 15 missions in all and a promise to become owner of these 2 awesome vehicles if you complete all 15 missions, this is a Halloween event you won;t want to miss!
That's all the best Halloween games and updates we have for now folks. Keep checking in for more game updates.