Keeping in tune with the Halloween season, we have yet another unnerving horror point and click game for you today. Its called The Forgotten Room and its a paranormal mystery that you're sure to enjoy chilling out with this Halloween. The game is available on the App Store for $1.99.
RELATED READING : Halloween Cometh! Best Games to Spook Ye This October
The Forgotten Room Gameplay
In The Forgotten Room, you play paranormal investigator John Murr, who is called in to investigate a missing case. Evelyn Bright, a 10 year old girl went missing when playing hide and seek with her father. When John goes to the house to investigate the mystery, things start to take a strange paranormal turn.
John must put his skills together to discover what happened really happened in that forgotten room to solve the mystery of the missing girl. With the story clearly laid in front of you, it is time to start hunting for clues that will lead you to solve the mystery.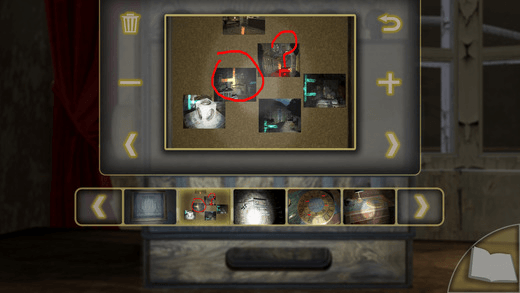 The house itself is packed with plenty of clues and it is up to you to use your intuition and detective skills to solve the various pieces of the puzzle. The game allows you to take photos of the clues using the in-game camera so you can reference it later on. You'll need all the help you can get as the in-game help system is non-existent.
The Forgotten Room features a hauntingly beautiful score composed by Richard J. Moir that builds up the unnerving atmospheric tension in the game quite well. Catch a glimpse of what to expect in The Forgotten Room in this gameplay trailer.
If you love point and click adventures, finding clues, solving puzzles, and  some creepiness all mixed into the adventure, then The Forgotten Room may be just the thing you will enjoy playing this Halloween.
Click the link below to download the game.