iOS 10 is here and there are plenty of exciting new features and enhancements you're gonna love. If you've just installed the new OS and want to know what's changed, check out our comprehensive post on the best features of the OS. One of the cool features in iOS 10 is the ability to send handwritten messages via the Messages app. iOS 10 offers a few preset handwritten messages but also gives you the option to write using the keyboard. If you're not sure how to get this done, simply follow the steps in this guide to send handwritten messages in iOS 10 to your contacts.
How to Send Handwritten Messages in iOS 10
1. Open the Messages app and hit the Compose button to hand write your new message.
2. Turn your iPhone screen horizontal.
3. A white screen will appear for you to type your message. At the bottom of the screen, you'll see a few pre-written messages.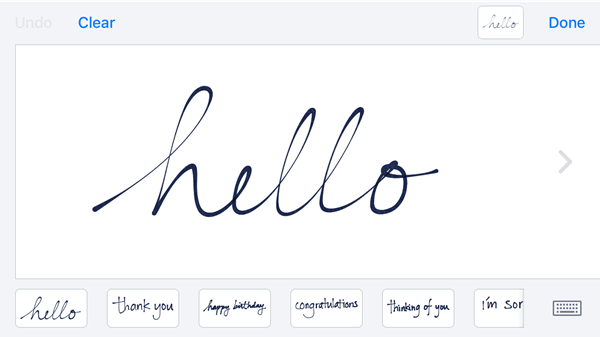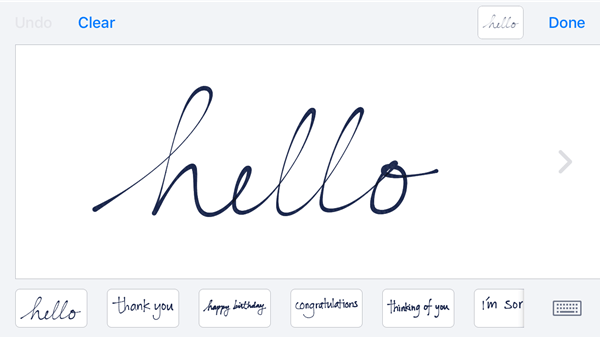 4. Select a message you like to use from the template below. Otherwise, use your finger to write your own message.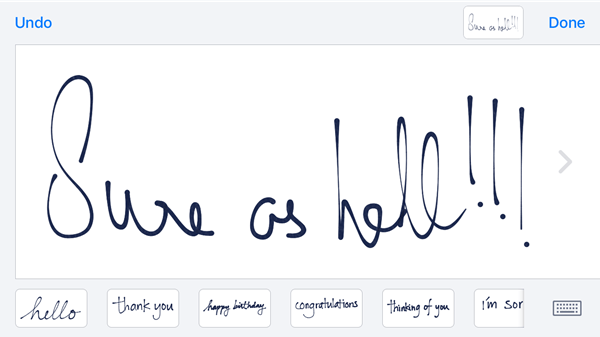 5. Tap Done when you've finished writing your message. Turn your screen back to the normal view.
6. If necessary, in the Add comment box, write your message.
7. In the To field, enter the name of the recipient and hit Send.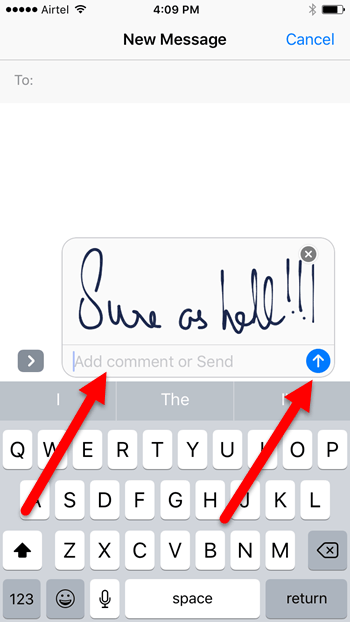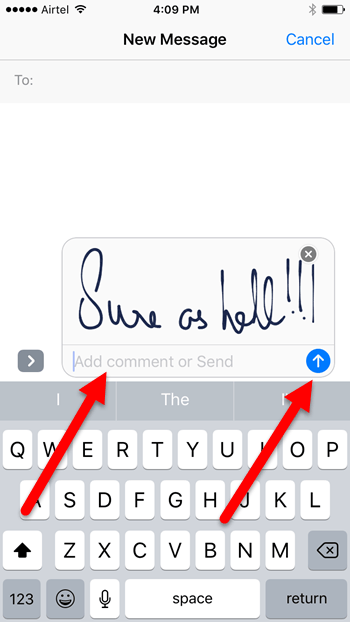 That's it! Handwritten messages are a really fun way to personalize your conversations with friends and its as easy as pie to send handwritten messages.
What do you think of handwritten messages? Will you be using them more in your message conversations?
If you found this iOS tip useful, visit our Archives section for more valuable tutorials and guides.