iOS 10, which was announced at WWDC way back in June is finally here. For those of you who made the upgrade, there's plenty of great new features to look forward to. Messages is now making conversions more personal than ever, Maps have received a grand redesign, Siri is getting better integration, and there's plenty more improvements to the app that makes you do so much more with your iOS device. Here is a list of all the best features in iOS 10.
Best Features in iOS 10
Messages Gets Better and More Personal
Fun Emoji
If you love communicating via emoji, then enjoy the bigger better iOS emoji in iOS 10. All emoji are 3 times bigger than before. If you're struggling to express yourself with the right emoji, iOS 10 will suggest words that can be substituted with the right emoji. Just write your message and hit the emoji button and every word that can be replaced will be highlighted. Select the emoji you want and hit Send.
Bubble Effects
You can now send messages with bubble effects so make your messages more punchy with a slam, bam, boom. There are also some special effects for you to celebrate special moments like a birthday wish. You just need to say "Happy Birthday!" or "Congratulations!" and animations will pop up over the entire screen.
Handwritten Messages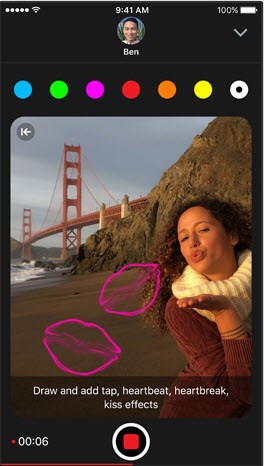 Its now possible to deliver handwritten messages which animate like ink. You can also send a message or photo that is hidden until the reader swipes to see it. Plus, you can even draw over videos.
Canned Messages
You can now tap to send preset messages as a quick response to a message you received. There are currently 6 such messages available.
URL Preview
If you've missed the thumbnail preview of links sent via the Messages app, worry not! All URLs sent via messages will show up as a thumbnail preview with an image pulled from the website. If you send a YouTube or Vimeo video, the recipients of the message can watch the video in-line. If its an Apple Music track you're sending, the recipient can play the tune without leaving Messages.
iMessage Apps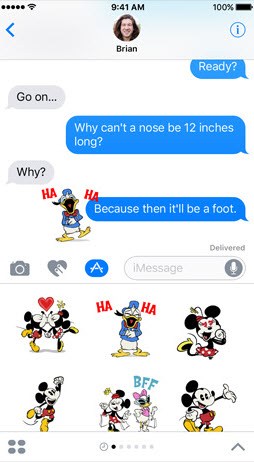 There is now a new App Store for iMessage apps and you can use these apps to collaborate with friends and contacts. You can download cool stickers to send on text bubbles and photos.
Siri Integration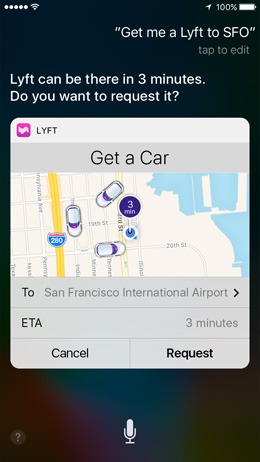 Apple has opened up Siri to developers, so you can expect a ton of integration to happen with 3rd party apps. Currently, the app integration is limited to a few type of apps, but expect this to change in the days to come. For now, you can use Siri on messaging apps, VoIP apps, Photos apps, apps that allow you to book rides, payment apps, fitness apps, and CarPlay apps.
Maps App Improvements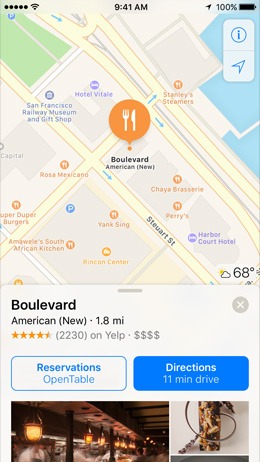 Maps has seen a massive improvement in iOS 10. You can now get suggestions on places you are most likely to visit, depending on how your Calendar appointments look like or based on your routine travel habits. Search now has a new design with category filters. Maps integrates with CarPlay, so finding where your car parked "somewhere around" should now be a breeze. Maps also now indicates the weather for the area you just viewed.
Maps Extensions
You can now use Maps extensions to book a reservation and book a ride to a destination, provided the apps support such extensions.
Turn by Turn Navigation
Turn by turn navigation got a whole lot better as you can now search along your travel route for restaurants, petrol stations, and other spots. The app offers an automatic adjustment of the view of the road ahead and gives you options to avoid tolls and motorways.
Improvements in Photos
Advanced Facial Recognition
In iOS 10, facial recognition is much more advanced allowing you to automatically group faces that are similar in one place. The new Scene recognition feature further lets you search locally saved photos based on objects in the photo. Plus, albums are now available to see your photos, videos, and live photos on a map.
Memories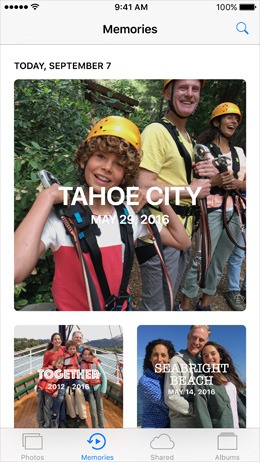 Memories can now intelligently highlight forgotten moments and events and put them together in a lovely collection. Memories movies can now be automatically edited for music, titles and transitions. Related memories now makes it easy to discover photos in your collection based on location, people, scenes and objects.
New Home App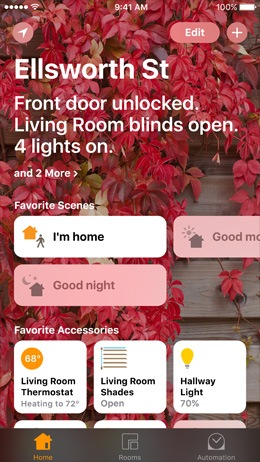 There is a new app to help you control your HomeKit accessories and its called Home. In addition to turning on or turning off devices, Scenes lets you control multiple accessories with just a tap. Scenes also works with Siri voice commands. The app offers rich notifications with quick controls to manage your accessories. You also have the option to share Home access with your family members. If you have an Apple TV or iPad, remote access is also possible.
Apple Music Improvements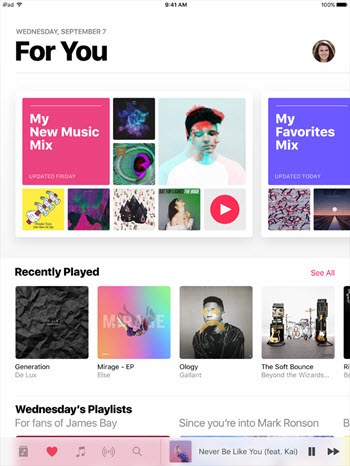 Improved Design
Apple Music gets an improved design making navigation and finding stuff easier. The improved menu in the Library for instance makes it easier to find all your Downloaded music, even when you are offline.
Personal Recommendations
You can also get personalized recommendations of mixes playlists, albums and more based on the music and artists you love listening to.
Discover New Music
The Browse section of the app to find exclusive releases, curated playlists, and new releases picked by Apple's editors every week.
Song Lyrics
Enjoy all your great collection of songs in Apple Music and sing along with them too. That's because in iOS 10 Apple has integrated song lyrics to the app. Just tap the Lyrics module to belt out the tunes along with the artists. One bummer is that Apple doesn't have the rights to all the tunes, so you'll probably be looking at some blank space now and again.
Apple News Improvements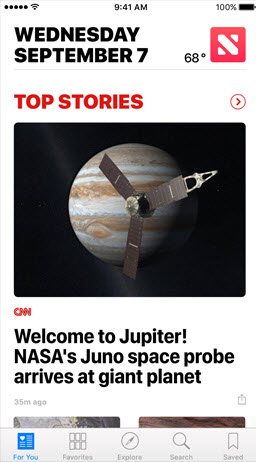 New Design
News fans haven't been forgotten in iOS 10. There's a spanking new design in the For You section which should make it easier for you to find stories on a topic you like reading. You can catch all the big stories of the day in a special section called Top Stories, while Trending Stories will give you the hottest stories that the rest of the world is reading.
You can also find all your stories grouped in a convenient manner based on the topics you read or follow and you can just tap to share a story with your friends. If you want to hear breaking news, that's also now possible. Plus, you can subscribe to your favorite magazines and newspapers directly in News.
QuickType Improvements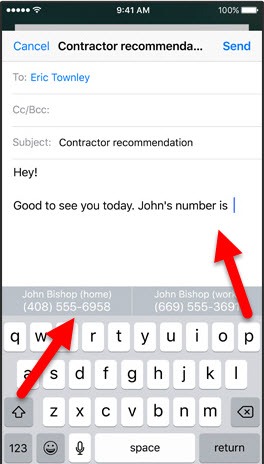 QuickType is all geared up to help you with intelligent predictions. If you need to share your current location with a pal via a text message, QuickType will throw in your current location suggestion. If you need to share a friend's phone number, QuickType will pick it out for you from your Contacts and if you need to check if you are available for a party, QuickType will check your Calendar and let you know your availability. QuickType also brings new emoji, gender-diverse ones, if you prefer, and has redesigned popular existing emoji.
Multilingual Keyboard Support
Did I tell you that QuickType has become really intelligent? I mean linguistically? Well, it can now make suggestions in whatever language you're typing, so even if you didn't bother to change the language keyboard, you'll still get suggestions in whatever language you're are conversing.
Other Cool Improvements
Today Widget Improvements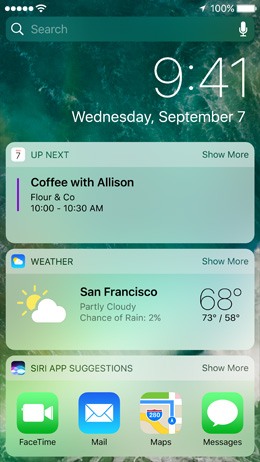 The Today Widget is now more personalized. You can easily keep up with the latest stories as they happen, whether its the news, the weather, or stock prices.
Control Center Improvements
The Control Center has been redesigned with easier access to controls. There are even dedicated cards for Music and Home.
Raise to Wake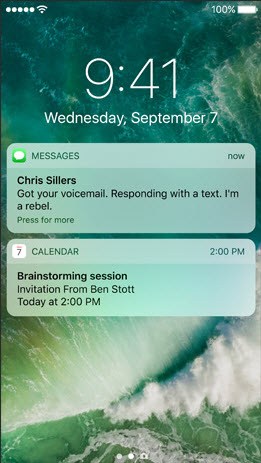 You can now use this feature to wake the iPhone screen as you raise your device.
3D Touch Improvements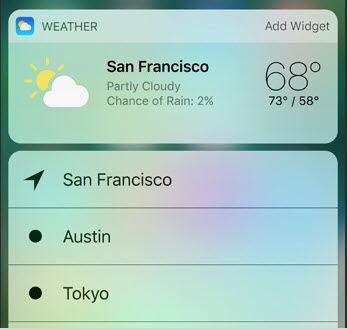 3D Touch is better in iOS 10. You can do more stuff, from creating widgets to interacting with dynamic notifications on the lock screen. You can also reply to a notification, or accept a Calendar invite depending on where you are using the feature. Quick actions are also available for more apps like Weather, Health, Home, FaceTime, and iCloud Drive among others. 3D Touch is also available for Home screen widgets, and Control Center items like Torch, Calculator, and Camera.
Voicemail Transcription
Don't want to bother listing to voicemail messages? Just convert them into text with iOS 10's voicemail transcription service.
Spam Detection
iOS 10 now works with spam call identification apps to bring you spam call alerts.
Support for 3rd Party VoIP Apps
iOS 10 now supports 3rd party VoIP apps that receive calls on the Lock Screen. The support also applies for call waiting, mute, and Do Not Disturb features.
Get Rid of Native Apps
Native apps have always been a bloody nuisance. They always show up where you don't want them and you can't do a damn thing about it. Well, not anymore. Apple is allowing you to remove native app icons from the Home screen. So if those stock indices have been annoying the hell out of you, rejoice! On the flip side, you cannot uninstall native apps. Their storage and functionality will remain on the device to prevent unwanted iOS crashes.
Apple Pay on Mobile Safari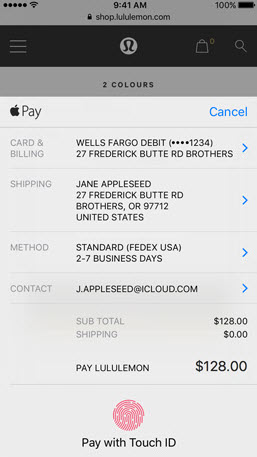 You can now use Apple Pay in supported sites on your Safari browser. If you have Apple Pay set up on your device, you only need to tap Buy with Apple Pay and use Touch ID to authenticate and complete the purchase.
Split View on iPad
iPad owners can now view two pages in Safari using the Split View option.
Notes Collaboration
You can now invite people to your notes and collaborate on it.
Notes Markup Support
iOS 10 also offers markup support for PDFs, messages and photos stored in the Notes app.
Bed Time Alarm
Regulate your sleep now by setting a regular sleep schedule in the Bed time Alarm feature in the Clock. You can also set bed time reminders to stick to your schedule.
iCloud Drive
iCloud Drive now supports Desktop and Documents folders for macOS
Accessibility Improvements
Finally, there's a ton of accessibility improvements on iOS 10 such as additional text highlighting options, a pronunciation editor to customize pronunciations and a new range of color filters to support different forms of color blindness.
The iOS 10 upgrade is quite a massive upgrade bringing plenty of fantastic feature improvements. Which iOS 10 features impressed you the most? We'd love to hear what you like about the new iOS.
image credits: Apple.com
Keep reading theapptimes for more iOS tips and tricks and how to get the most of out the latest version of the software.