Its Friday already and that means time to take a break from the hectic work schedules, relax with friends and family, go to the park or a game of football, or just hang out on the patio with your Android device and spend some enjoyable time with these awesome Android games.
Awesome Android Games You Just Gotta Play
Cut the Rope: Time Travel
Om Nom, the sweet candy lovin' alien is travelling back in time to feed his ancestors candy. This time travel adventure is a lot of fun because you are not just dealing with one creature but two. There are exciting locations including the Middle Ages, the Stone Age, the Renaissance, Ancient Egypt and Greece, and a Pirate Ship.
Download Cut the Rope Time Travel
Dungeon Hunter 4
This epic adventure is a dark fantasy game that has you playing a warrior with special abilities and save mankind from the Demons race. The game is available for free and if you do decide to download the game, you can be assured of plenty of action.
Worms 2: Armageddon
Worms 2 features some mind blowing explosive action using ridiculously named weapons such as concrete donkeys and banana bombs. There are 5 modes, 30 missions, 12 game styles, loads of achievements, and multiplayer action for those interested. The game is not free (priced $3.84) but is sure to keep you busy for hours.
Mini Dash
An entertaining platform game, this one features a cute little creature who has to avoid obstacles including fireballs, flying monsters, and get to the exit within a specific time frame. There are tons of power ups, mushrooms to pick up, loads of play options and hours of enjoyable gameplay. The game is just under $0.99.
Fangz
If zombies can be so popular on Android, why not vampires? So here we have flamethrowers and all sorts of guns and weapons to shoot and blow up vampires and other despicable things that come on the screen. There's lots of bloody action for $0.99.
Stardunk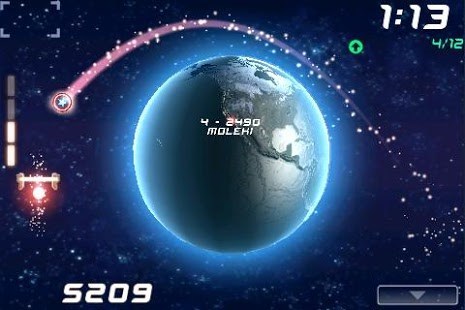 Your chance to be space jammin like Michael Jordon, except that you won't be playing with space bunnies, just playin in space. Stardunk is a 2 minute round basketball game with scores based on how well you make the shot. There are different tricks such as stretching the hoop, turning one ball into 3 balls and more. You can play the game offline or with online players. If you love basketball, this is a must-play game this weekend. Price: Free
Samurai II: Vengeance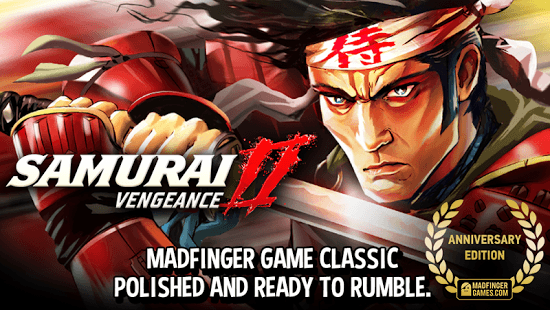 In this game, you are Daisuke, a samurai, out to avenge Orochi, your enemy and you must kill everyone in your path to get to him. With fantastic graphics, bright colors and fast paced action, this game will keep you riveted in your seat, but the fact that it's extremely violent and bloody means that you may want to keep the kids away. Price: €1.99.
Download Samurai II: Vengeance
Battleheart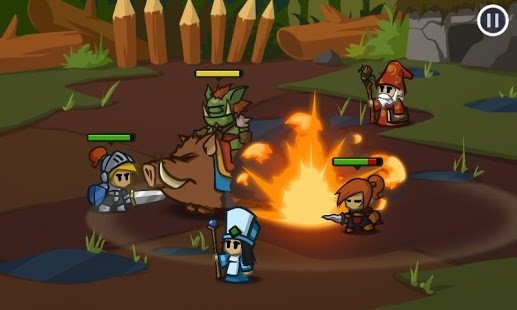 Battleheart is a role-playing game where you set up an army with rogues, powerful wizards and knights. You can customize your characters, build their skill sets, turn your opponents into frogs, stun them with poisons, or destroy them with meteor strikes and whirlwinds of steel. A fun game to play but is not available on certain models including the Galaxy S, so check before you buy. Price: $2.99
If you've already played these Android games let us know your favorite one.