I am totally addicted to this game. I have been playing Sprint Hero for a while now and must admit that is is one of the most challenging games I've played in a long while. Remember Flappy Bird? The game that made the whole world go insane a few years ago. Well, this game gives me that same feeling. It is simple with repetitive challenges but is impossible to keep down. Here's a little more on the platormer from the Vietnamese developer Pham My Man.
Sprint Hero – A Great Flappy Bird Alternative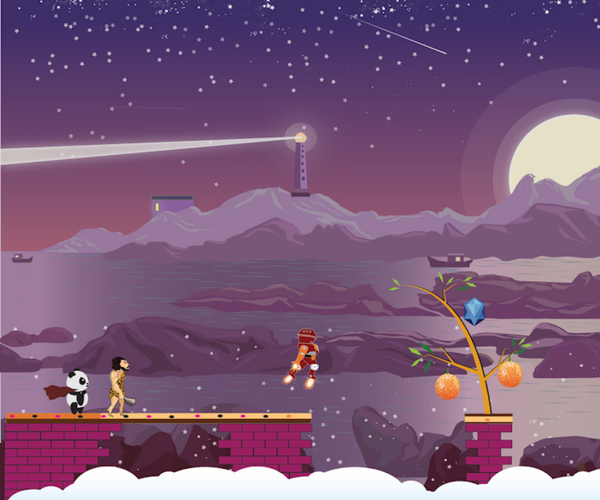 In Sprint Hero, you play a ninja hero who must run and jump across moving platforms, much like Mario and slice fruit. Simple right? But the simple act of tapping and holding to sprint, and then releasing your hold just at the right moment to land on the moving platform is anything but easy.
A successful jump will enable you to slice fruits from a tree on the platform. And you'll score some points too! But if you fail, you'll tumble into the icy depths below and have to start all over again.
Its All About The Timing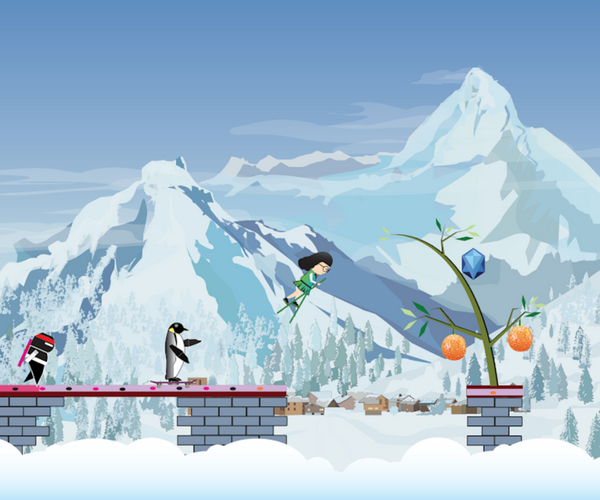 Sprint Hero is all about the timing. As your character moves forward, it gains more pace, making it harder and harder to judge the jump. More often than not, you will release too early and miss the jump. Or, you will do it too late and overshoot.
You can be sure of one thing though. The higher your score, the more difficult your jumps will be. To be honest, it is almost impossible to grab a high score. And if you do, it will be next to impossible to beat your own score or a friend's.
And that's where the obsession comes in. Just like Flappy Bird, you'll want to keep trying over and over again. You'll come close to making a big score or beating someone and that will pull you back into the game. So you'll give it another go. And then another. And another and so on.
Its frustrating and still a lot of fun.
The Extras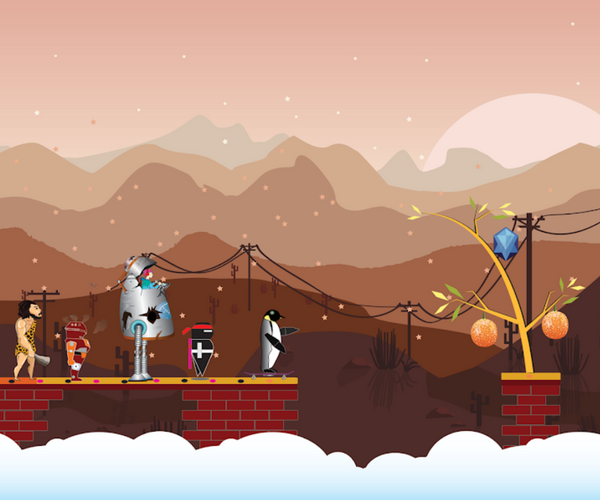 Sprint Hero is a pretty standard game. Variations come via different landscapes, from snowy peaks to hot deserts. There are also different character roles you can take on. That's about it.
The graphics themselves are well done and the controls are easy enough to master.  There are a couple of ads in the game that you can easily get rid of but after the first few screens, I guarantee that you won't notice them.
If you're ready to go on an emotional roller coaster ride, head over to the Play/App Store and grab the addictive platformer Sprint Hero.
Download Links: Google Play | App Store