As a small or medium-sized enterprise owner, you are likely incurring a handful of business expenses including direct cost of production and overhead expenses like taxes, insurance, and utilities. In other words, every penny counts if you want to increase the profitability of your business. You ought to find cost-cutting strategies to increase your profit margin and ensure your business thrives. In this article, we will give you ideas on cost-cutting strategies for SMEs.
5 Cost Cutting Strategies for SMEs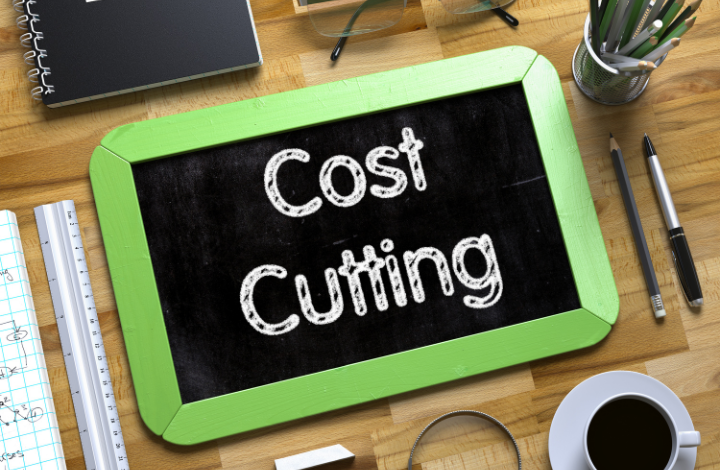 Negotiate with your Suppliers
You can cut costs by negotiating with your goods and services suppliers. Suppose you are content with the quality of goods and services they provide, not the price. It's time to negotiate with them. Inform them that you are considering other options to see if they will offer you a better deal. If you purchase goods in bulk, request a volume discount. If you have multiple vendors for the same goods and services, it will help if you consolidate your business to one supplier. This will make it easier for the supplier to offer you the volume discount. Moreover, shop around, get quotes from different suppliers, and settle for the one who provides the best deal.
Reduce your Costs of Production
Reducing your SME's production cost is critical as it increases your profitability and improves your competitiveness. Yes, you need to cut down on the cost of materials and optimize the resources at your disposal. Set performance targets and goals in your business. Reflect on your performance to measure your operational efficiency. Review your production processes to ensure that you optimize resource use.
Also, put measures in place to reduce waste. For instance, instead of disposing of the waste from your production processes, you can recycle it. Use the waste to create a new product or consider selling the waste like paper or metal for more income. Also, make the best use of your business premises and lease out spaces you do not need to another business or individual.
Save on Taxes
Tax season is not the favorite time of the year for business owners. On top of other expenses, handing over your hard-earned money to the government can be stressful. Fortunately, there are tax-saving strategies that you can incorporate into your business to reduce tax liability. First, it would be best to hire a professional like duty drawback specialists to help reduce taxes like import duty fees. Moreover, you can save a few pennies on your business tax by utilizing tax deductions and tax credits.
You can also save money on business taxes by strategically timing some of your expenses. Instead of paying more at the beginning of the year, do so at the end. Employ a family member like your spouse in your business. By hiring a spouse who is not subject to the FUTA tax, the IRS will benefit you by lowering their taxes. In addition, open retirement accounts for your employees. This will offer you and your employees some tax benefits.
Leverage Technology
Investing in technology is a fundamental way to reduce a business's operating costs. It will help you keep up with consumer demands and stay ahead of the competition. The use of technology will increase productivity in your business. For instance, automating manual processes like food production will speed up operations and enhance better use of time.
Technology will also reduce the need for more manpower. Therefore, you will save on labor costs. Technological advancements like digital documentation will reduce the cost of raw materials. The money you spend on paper, ink, postage, and printing will decrease significantly. Adopting technology will make your team more effective and agile.
Use Digital Marketing Strategies
Modern marketing strategies can be a cheaper alternative to traditional advertising. Modern marketing strategies, like creating a website for your business, can help it grow and thrive. Moreover, you can use search engine optimization to increase your ranking on the search engine. This will increase traffic to your website and create brand awareness for your business.
Social media marketing through platforms like YouTube, Instagram, Twitter, or Facebook can help you spread the word about your products or services at no cost. Use email marketing and create an email list to share coupons and special discounts with potential and current customers. Moreover, engage and network with your customer to foster solid relationships. Your customers can also help you market your products and services through referrals.
Wrapping up
Cutting costs in your business will help you save money which you can regenerate to grow your business. You will be ahead of your competitors and your business will reap more from reduced expenses.