Earlier versions of Firefox had a handy orange RSS feed button within the Address Bar that made it easy as pie to access RSS feeds of websites and sign up to it. However, in later versions the RSS icon disappeared and in case you want it back, you can make a small tweak or customization to get it back. Let's see how to add RSS Feed button in Firefox in the Address bar.
P.S: The RSS icon is now called Subscribe.
How to Add RSS Feed Button in Firefox
1. Click the menu icon at the far right corner of the Firefox window.
2. From the dropdown menu, select Customize.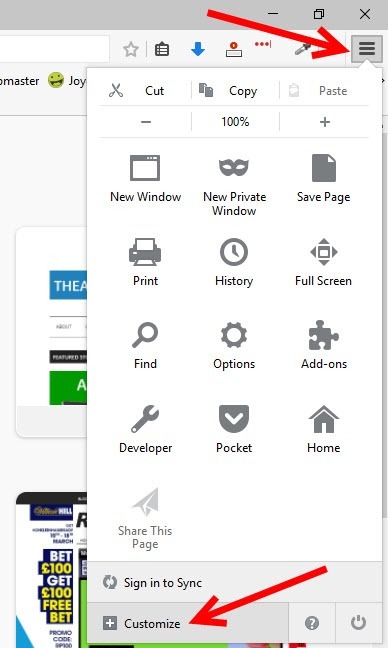 3. In the Additional Tools and Features screen, notice the RSS button available on the front row. It is called the Subscribe button now.
4. Select Subscribe and drag it adjacent to the Address Bar.
5. On the right pane, click Exit Customize.
The next time you visit a website, you can click the Subscribe or RSS button on the Address bar to see its feed page and subscribe to it.