We take a look at the cool Firefox add-on that lets you automatically copy text from Firefox browser simply by selecting text.
Copying and pasting text is one of the most common activities we perform on our computer. A quick selection of data, a press of the keyboard shortcut of Ctrl+C and then a Ctrl+V gets the job done. If you copy a lot of text from your web browser Firefox, there's actually an extension that can make the job so much more easier. Its called AutocopySelection2Clipboard.

AutocopySelection2Clipboard saves you the trouble of evening using that keyboard shortcut of Ctrl+C. You simply need to highlight the text you want copied and the add-on will automatically do the copying for you. All you need to do is just head straight over to the application you want to add the content to and paste it.
Like the sound of that? Here's how to automatically copy text from Firefox browser.
Automatically Copy Text from Firefox Browser
1. Install AutocopySelection2Clipboard.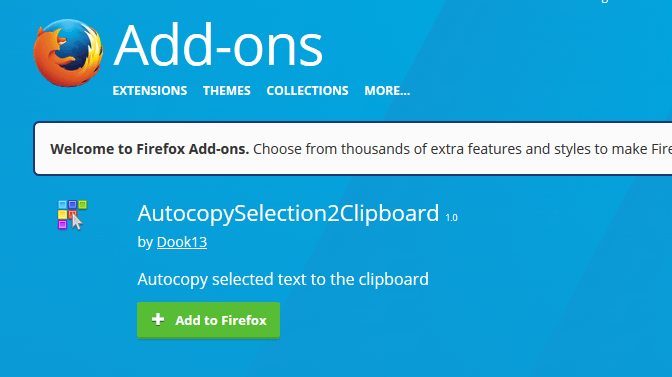 2. Open up the web page from where you want to copy text. Select the text you want to copy.
3. Open up the application where you want to save the text. I'll open Notepad.
4. Press Ctrl+V. The text you selected in your browser will now be pasted in Notepad without any copy action.
By default, AutocopySelection2Clipboard copies text in Plain Text format. If you head over to the Add-Ons section and click on the add-ons options, you will notice options to copy the text in HTML format as well.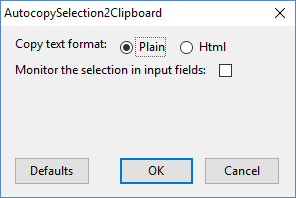 The tool offers one more cool option to monitor the selection in input fields. Enabling this option will allow you to copy text in input fields or forms. One thing that the add-on does not do is copy images.
However, if you find yourself copying text in your browser one too many times, this add-on can simplify things for you. If you're interested in checking out this add-on, click the link below to install it on Firefox.
[thrive_link color='blue' link='https://addons.mozilla.org/en-US/firefox/addon/autocopyselection2clipboard/' target='_blank' size='medium' align="]Install AutocopySelection2Clipboard For Firefox[/thrive_link]