Our favorite Apple accessories market Twelve South have launched a fresh new version of its popular AirPods case, the AirSnap Twill. While this popular accessory was earlier available in leather, buyers can now take their pick in two shades of grey.
AirSnap Twill Protective Case for AirPods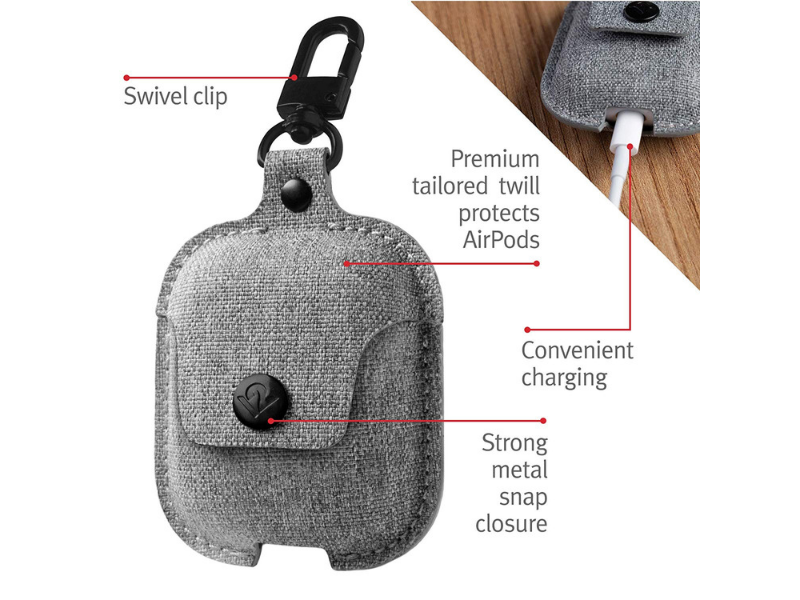 If you own a pair of AirPods, chances are you want them well protected. Twelve South's popular AirSnap protective cases are a great choice except the fact that they use to be only available in shades of premium leather.
If you're not into leather, then there's great news for you, because two new twill variants – fog grey and smoke grey have been launched by the company.
AirSnap Twill is a linen inspired, sophisticated alternative to leather. It is woven in durable, wear-resistant fabric, that gives off a high-end textile finish.
Charging with the AirSnap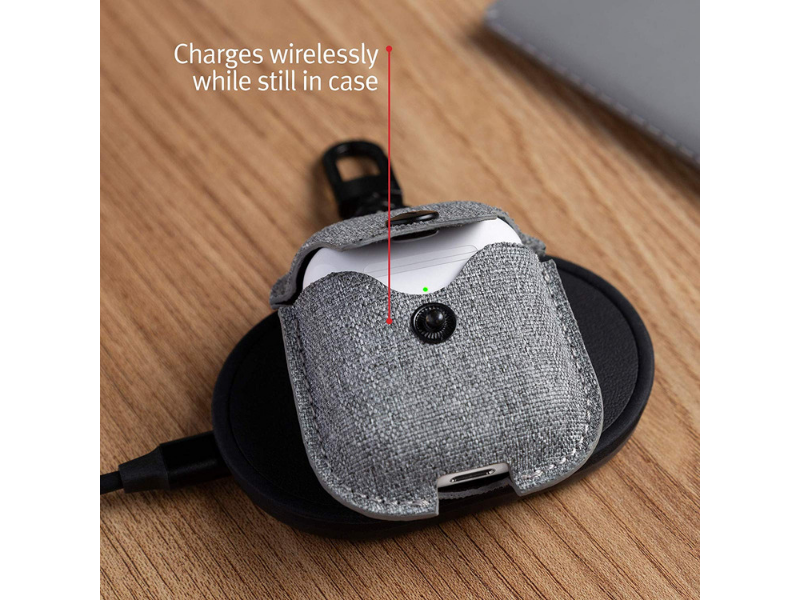 Just like the previous cases, the AirSnap is super easy to use. Just slip your Airpods with their charging case into AirSnap Twill, fasten the metal snap and the pods will be safe and sound.
You can also hook the swivel clip on the AirSnap to a backpack or bag so you always have your pods close at hand.
In case your battery is low, you can charge the AirPods via Lightning, or you can place the case on your Qi charger (when used with the wireless charging case) to start charging. There is absolutely no need to remove AirSnap.
The cutout at the front of the case makes it easy for you to check the status of your charging.
Final Thoughts
AirSnap may add a bit of bulk to your AirPods, but it offers great protection for your earbuds and is especially handy when you carry them with you on your travels.
You can take your pick of AirSnap Twill on Amazon for $35. Check it out and tell us what you think!